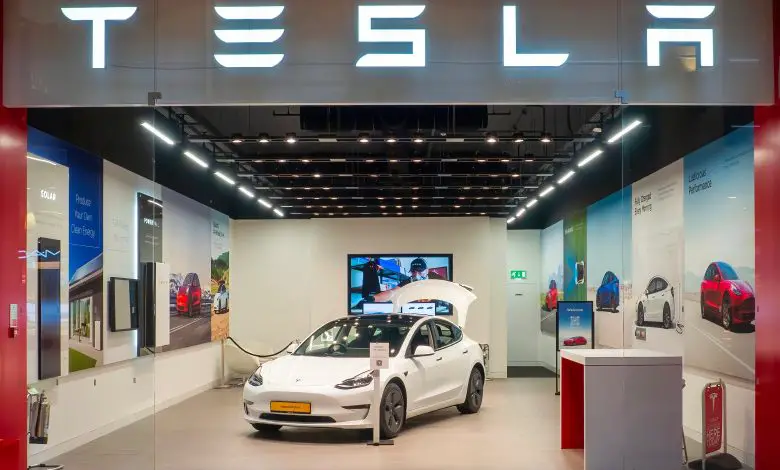 Tesla mulls making 4 million units of its next electric vehicle which will cost approximately $25,000 according to information coming from its supply chain sources in China. By the end of the decade, Tesla hopes to build 20 million EVs annually.
Facing stiff challenges from big names in the industry and newcomers, it has become important for Tesla to expand its vehicle lineup—and more importantly, have cheaper vehicles. Although Tesla has teased cheaper $25,000 EVs for a while, its unveiling is expected to happen soon.
According to China-based 36 Krypton, the upcoming Tesla EV will be a low-priced smaller Model Y and Tesla want to make as much as 4 million of it annually. An insider in Tesla was contacted regarding the news. However, no immediate response was received from the company.
The report also claims that Tesla will distribute the 4 million units of vehicle production across several factories around the globe. The upcoming Gigafactory in Mexico will be tasked with producing 1 million vehicles.
Recently, a Tesla prototype that looks like a beetle was spotted in China. Industry watchers have already started pointing fingers that the prototype will likely be the anticipated cheaper Tesla model.
Such reports should always be taken with a pinch of salt until there is a formal confirmation from Tesla. As of now, Tesla's production capacity is about 2 million EV units per year. Bringing that up to over 3 million units will be extremely difficult with its current vehicle lineup.
Tesla delivered 88,869 China-made EVs in March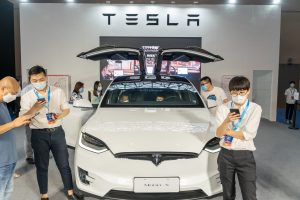 According to data published by the China Passenger Car Association (CPCA) on April 4, Tesla sold 88,869 units of China-made EVs in March domestically and abroad. The data showed a 35% jump from the same time last year.
In February, the U.S. EV maker delivered 74,402 China-made Model Y and Model 3 EVs. March data shows a 19.4% increase from February deliveries. BYD still outsold Tesla by a lot. The Chinese automaker sold 206,089 units in March.
The sale of BYD's Ocean and Dynasty series EVs and hybrids jumped by 97.5% from what it was a year ago as highlighted by the CPCA data. However, it is estimated that Tesla's retail sales in China will likely be the best first quarter for the U.S. automaker.
Data from China Merchants Bank International (CMBI) revealed that Tesla had already sold 122,801 units as of March 26. This accounted for 13% of China's new energy vehicle sales—encompassing all-electric vehicles and plug-in hybrids.
Tesla posts record quarterly sales
On Sunday, April 2, Tesla posted a record quarterly vehicle delivery, but it was a modest quarter-on-quarter sales growth, notwithstanding the price cuts. Tesla delivered 422,875 vehicles in the first quarter, a 4% jump from the previous quarter and 36% higher than the data from the same time last year.
In January, Tesla CEO Elon Musk said the company would hit 2 million vehicle deliveries this year which is about a 52% rise from last year. Investors have keenly watched Tesla's price cuts to know if it will achieve the desired effect of boosting demand—albeit concerns about eroding profit margins.
"If they wouldn't have done the price cut, it would have been ugly," said Gene Munster, managing partner at Deepwater Asset Management. "I think what it tells you is the economy is getting tough. They showed an acceleration, but they didn't accelerate to the level that Elon had suggested they would."
Although the number of deliveries was impressive, it still fell slightly short of projections from industry analysts. Wall Street said it expected Tesla to report 432,000 vehicle units delivered for the quarter while Refinitiv data based on seven analysts projected 430,008.
The data also showed that the preference for cheaper EVs is on the rise. Tesla delivered 6% more of its accomplished Model Y and Model 3 in the first quarter compared to the previous quarter. However, deliveries of the higher-priced Model S and Model X vehicles plunged by 38%.
Tesla produced 440,808 vehicles in the first quarter meaning they produced more than they delivered. The automaker has started ramping up production at its new factories in Berlin and Texas. Its China production facility has also bounced back from the COVID-19 lockdown.
Tesla may be forced to slash prices again
Dan Levy, a Barclays analyst, is anticipating further price cuts from Tesla. According to Levy, the pressure may come from other EV makers that have matched the previous price cuts following a sustained weakening economy. Reuters reached out to Tesla for comments on possible future price cuts but got none.
U.S. EV subsidies may fall on some models from April 18. Earlier, Tesla cut prices in China which started a price war with Xpeng and BYD announcing cuts to defend their market share.
Musk has warned that the possibility of a recession and rising interest rates means that the only way EV makers could sustain growth was to lower prices. However, that decision will erode further on their profit.
Tesla's market shares have risen by over 68% in 2023. However, the company's shares remain 50% below what it was during the November 2021 peak.
Tesla launches limited edition GigaBier
On the fun side, Tesla has launched a limited edition GigaBier brewed in Germany. The beer is presented in a glossy black sleeve in a bottle that looks like Tesla's Cybertruck. A pack of three costs $98. "Brewed for cyborgs, made by humans—GigaBier now available," Tesla Europe said in a tweet.
The first time the GigaBier was presented to the world was in October 2021 during the celebration of the opening of Tesla's Berlin Gigafactory. The facility is vital for Tesla's Europe expansion plans. This is not the first time that Tesla will make a foray into the beverage business.
In 2020, the company unveiled the "Tesla Tequila" which sold for $250 a bottle. The liquor which came in a lightning-shaped bottle quickly sold out. The beer is expected to help bolster Tesla's presence in Europe.
Tesla also mentioned that the beer honors "the 500-year tradition of German Reinheitsgebot beermaking". The company teased that Tesla beer was brewed using "our exclusive strain of Cyberhops". The beer has sweet fruit, bergamot, and citrus notes.
Tesla GigaBier is only available in Europe and is available in a 330ml-size can which is slightly smaller than the standard can size in the U.S. The luxury beer can be purchased in the United Kingdom, France, Germany, and Spain. 
Related
Tesla: Look out for new models in 2023
Tesla Vows to Slash EV Production Costs, Musk Does Not Unveil Affordable Car