Ford Chairman Thinks The U.S. Can't Compete With China In EVs
EV News
The U.S. must cut into China's advantages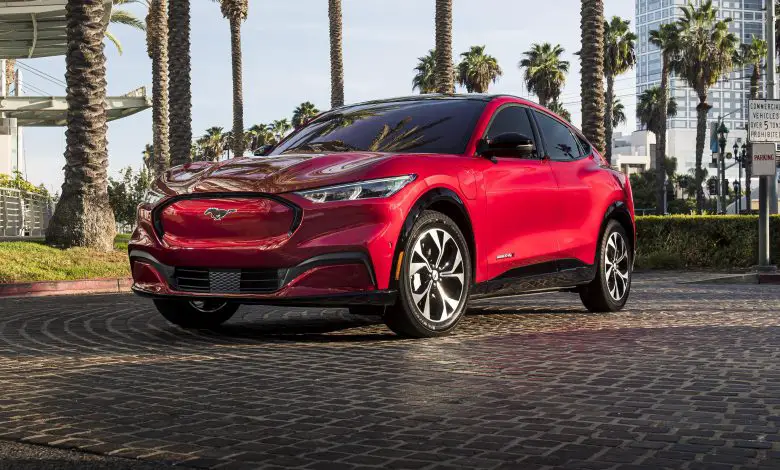 Executive Chairman of Ford Motor Co., Bill Ford Jr., said the United States is "not yet ready" to compete with China in electric vehicle production. He further added that his company is not leaving any stone unturned in their preparation.
"They developed very quickly, and they developed them on a large scale. Now, they're exporting them," said Ford to CNN's Fareed Zakaria GPS. "They're not here but they'll come here we think, at some point, we need to be ready, and we're getting ready."
Part of the preparation that Ford has been making over the years includes the February announcement of plans to invest $3.5 billion to build an EV battery plant in Michigan in a deal that involved the use of technology from Chinese battery maker CATL. The decision attracted scrutiny from U.S. Senator Marco Rubio who called on the Biden administration to carry out a thorough review of the deal.
During the program, Bill Ford who is Henry Ford's (the founder of the company) great-grandson said the Michigan battery plant offered Ford engineers a rare opportunity to learn the technology and how to implement it themselves.
"[The Michigan plant] is a wholly owned Ford facility," Bill said. "They'll be our employees, and all we're doing is licensing the technology. That's it."
The statement was seemingly targeted at the critics of the deal. Earlier in May, Jim Farley, Ford CEO, revealed that Chinese EV makers are its main competitors in the sector. Farley also said Ford needs distinctive branding or lower costs to edge over the Chinese automakers.
"I think we see the Chinese as the main competitor, not GM or Toyota," Farley said. "The Chinese are going to be the powerhouse."
The U.S. must cut into China's advantages
China is barreling towards becoming the largest exporter of passenger vehicles in the world. This has the potential to reshape the global auto industry and upset the dominance of its rivals and trading partners. Since 2020, the shipment of Chinese-made vehicles has tripled, hitting over 2.5 million in 2022.
The U.S. Transport Secretary Pete Buttigieg appeared in a Bloomberg Television interview on Sunday, June 18, and got a chance to publicly address the challenge. According to Buttigieg, the U.S. must take action to slash China's advantage in EV batteries. The Transport Secretary also emphasized the need to build refining capacity for critical EV battery minerals in the United States.
"[The U.S. must position] to have an economically sensible, environmentally sensible and geopolitically stable approach to how we're going to get into our economy these crucial elements whose importance are going to keep spiraling," said Buttigieg.
Bill Ford has waved the idea that a US-based production of EVs will lead to a rise in prices. According to him, manufacturing in the U.S. is important, citing the multiplier effect of manufacturing jobs and how they can lead to a stronger economy.
"Once you start to come down the cost curve, and you start climbing up the production curve, the cost will come down, and they're coming down even as we are sitting here," Bill said.
China already has a strong grip on the EV sector in Europe. The China-made models from Tesla Inc. remain one of the best-selling EVs in Europe. Also, other popular vehicles models like the BMX iX3 and Dacia Spring are all manufactured in China.
China is poised to overtake Japan as the largest vehicle exporter
The surging EV shipments from China will help the Asian country to overtake Japan as the largest vehicle exporter in the world by the end of 2023, according to Canalys, a research firm. Canalys projects that EV exports from China will reach 1.3 million in 2023, almost doubling the 679,000 exported EVs in 2022, as reported by the China Association of Automobile Manufacturers (CAAM).
The entire Chinese vehicle exports (including EVs, hybrids, and ICEs) are expected to exceed 4.4 million this year, a significant rise from the 3.1 million recorded last year. According to official data, Japan's 2022 vehicle exports were around 3.5 million.
Canalys said Latin America, India, Africa, Europe, and Southeast Asia, are strategic markets that mainland Chinese carmakers were targeting. According to research, China EVs could account for as much as 16% of total sales in Europe as early as 2025.
Kevin Kang, the chief economist at KPMG predicted that China's market share will likely hit 15% by 2025, as key players including BYD, Li Auto, and Nio continue to push their popularity.
"Chinese carmakers are supposed to build their brands outside the mainland to convince customers that the EVs are safe and reliable with higher performance," auto analyst Gao Shen told South China Morning Post. "To compete in Europe, they need to prove that Chinese-made EVs can be better than foreign vehicle brands in terms of quality."
It is estimated that China accounts for two-thirds of the global EV production. However, the majority of them have remained trapped in the country with export accounting for fewer than 10% of sales for companies like BYD. With slowing vehicle sales in China, EV makers in the country would likely scale up exports to familiar markets while exploring new markets.
Chinese government unveils $72 billion tax break for EVs to boost demand
China unveiled a 520-billion yuan ($72.3 billion) package to boost the sales of EVs and other green vehicles over the next four years. This is coming at a time when the country's automakers are grappling with weakening demands. The announcement led to a spike in the shares of automakers.
New energy vehicles (NEVs) purchased in 2024 and 2025 will not pay purchase tax which can be as high as 30,000 yuan per vehicle. The exemption will be halved for purchases made in 2026 and 2027 as explained by the Ministry of Finance through a statement. The new development is an extension of a running policy that exempts NEVs from purchase tax until the end of 2023.
"The extension by another four years beat market expectations," said Cui Dongshu, the secretary general of the China Passenger Car Association.
Analysts believe the ceiling on the purchase tax exemption would help drive the growth of cheaper models that are mostly manufactured by domestic firms rather than premium vehicles from foreign automakers.
EV sales dropped significantly earlier this year after the government ended a decade-long subsidy regime for EV purchases. However, sales bounced back after automakers led by Tesla cut prices to defend their market share.