Tesla's Sixth Gigafactory Location To Be Announced Soon
EV News
Tesla releases first-ever advert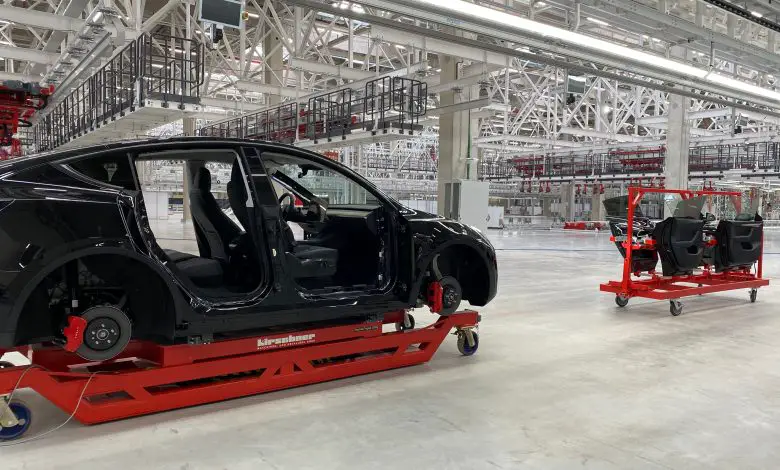 During an interview with Wall Street Journal, Tesla CEO, Elon Musk revealed that the company would announce the location for its next gigafactory before the end of the year. The clip of the interview was first shared on Twitter by Sawyer Merritt who is a Tesla enthusiast.
Musk has been in discussions with leaders from different parts of the world in recent times including France and South Korea. Tesla's Europe plant which was opened last year now makes 5,000 Model Ys weekly. The automaker's gigafactory in Texas is now hitting the same production numbers for Model Ys.
Tesla also has gigafactories in Shanghai and California. Earlier in 2023, Tesla announced that its next gigafactory will be built in Mexico. The automaker's target is to make over 20 million vehicles by 2030. To hit that target, Tesla would likely need more gigafactories. 
At the moment, it is believed that the production capacity of all announced Tesla gigafactories will be capped at 6 million vehicles. Since 2022, Tesla has been exploring a likely gigafactory location in Canada. Company officials have visited sites in Quebec and Ontario.
Clearly, Tesla needs to bring more gigafactories into production as soon as possible if the automaker wants to meet its 2030 production target. The masses will be looking to see how this will translate to cheaper EV options.
The new gigafactory location may be in India
Tesla's new gigafactory location may be in India. During his speech on May 23, Musk expressed interest in setting up a business in India. The comment is coming a year after Musk ditched the plan to launch Tesla in India. When Musk was asked in the Tuesday interview if Tesla was interested in building a new factory in India, he said, "Absolutely".
A week earlier, Tesla executives met for two days with Indian officials in New Delhi where the proposed factory and R&D center will likely be sited. Reuters had reported that Union Minister Rajeev Chandrasekhar expressed optimism that Tesla would pick India for its next location for building a gigafactory.
"They are very seriously looking at India as a production and innovation base," Chandrasekhar said.
However, there are reports that the Tesla executives stopped short of committing to building a factory in India at the meeting. Earlier, Union Minister Nitin Gadkari had said that Tesla is likely to get a warmer welcome if it made EVs in India rather than import them from China.
In response at that time, Musk said that "Tesla will not put a manufacturing plant in any location where we are not allowed first to sell and service cars."
Tesla is offering Canadians China-made EVs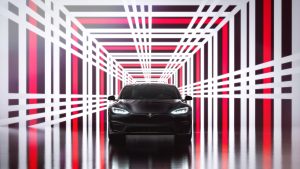 On Tuesday, May 23, Tesla started listing China-made Model Y and Model 3 for sale on its Canadian website. The listing on the website is also a confirmation that the EV maker has successfully shipped the first batch of EVs from its Shanghai factory to North America.
The website featured both the long-range all-wheel drive version of the Model 3 and the rear-wheel-drive Model Y. They were immediately available for delivery in British Columbia. Codes showed they were made at Tesla's gigafactory in Shanghai.
Tesla makes use of codes when listing vehicles for sale and the codes correspond to the first three letters of the vehicle identification number (VIN). Shanghai-built Tesla models have a VIN that starts with the letters "LRW".
Interestingly, both vehicles qualify for C$5,000 ($3,700) in federal incentives in Canada. Unlike the United States, Canada doesn't base federal incentives qualification on the location of the facility the vehicle was made. Reuters reached out to Tesla's representatives in the U.S. and China but didn't get a response immediately.
Tesla and other EV makers enjoy a cost advantage in China. The China-made Model Y was listed in Canada for C$61,990 which is about 22% higher than the vehicle's equivalent costs in China before incentives. The move by Tesla to ship its Shanghai-made vehicles to Canada can help the automaker to keep vehicles made in its Texas and California plants for sale in the U.S. where they qualify for full $7,500 tax credits.
The strategy also creates a new market for Tesla Shanghai which in 2022 was responsible for half of the automaker's entire production. Also, Tesla is facing stiff competition on features and prices from other EV makers in China. Therefore, it makes sense for the automaker to look for a market for its products elsewhere.
In April, Tesla said it would offer new and more affordable versions of its Model Y in Canada. However, it was not immediately clear how many of the China-made EVs were available for purchase in Canada. 
Reuters reviewed a Tesla production plan that showed the automaker plans to export 9,000 Model Y to North America. The equivalent production target for Model 3 was not immediately clear.
Tesla releases first-ever advert
In mid-May, Musk said Tesla will "try a little advertising and see how it goes". A week later, the company's first commercial surfaced online. The 2-minute video posted on Tesla Asia's official Twitter account was a testimonial of a mother of two young children in Singapore.
Speaking in English, the woman explained why she loves her Tesla Model 3. She gushed over the environmental-friendly features and design. "The day-to-day drive is one of the smoothest and safest," she said and spoke highly of the vehicle's "autosteer" feature which keeps her centered on her lane when she is tired after a long day at work.
It is not clear if this will be the first of a broader advertising campaign to come or a one-off video. Regardless, Tesla seems to be testing the campaign with a small group. The Tesla Asia Twitter account has 170,000 followers, unlike the company's main account with over 20 million followers.
For years, Musk has maintained that the company didn't need adverts because demand for the vehicle was more than supply. However, following increasing competition and dwindling demand, it appears Musk is ready to try something different. Investors reacted positively to the decision. 
Related
Tesla To Produce Four Million Units Of Cheaper EVs Annually