Hertz Expand Electric Vehicle Rental Fleet In Orlando And Atlanta
EV News
Hertz to add 4,000 EVs to its fleet in Atlanta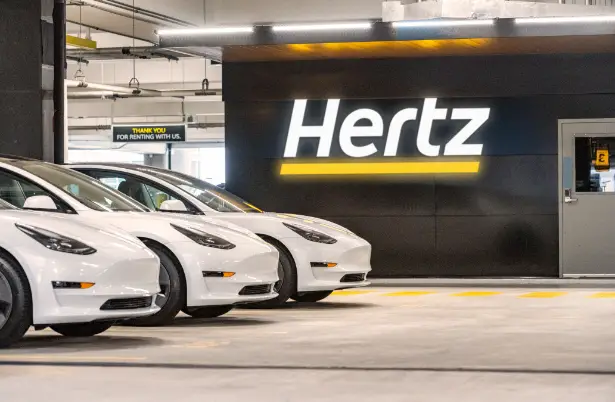 Hertz is steadily expanding its electric vehicle rental fleet. The latest was the announcement on Thursday, May 11 that it was adding about 6,000 rental EVs to its existing fleet in Orlando. The new additions are targeted at business and leisure customers as well as rideshare drivers.
"It seems fitting that we are launching this public-private partnership during National Travel & Tourism Week, given the city's enormous importance as a destination for travelers around the globe," said Stephen Scherr, Hertz chair and CEO.
In addition to that, the rental car company will partner with bp to install about 50 public fast chargers across the Greater Orlando area. The initiative is tagged Hertz Electrifies Orlando and is jointly executed with the City of Orlando, Orange Technical College, and Orange County Public Schools.
Hertz is collaborating with the college to bring EV training and tools to its auto-servicing students. Hertz is making summer jobs available through the city's Summer Youth Employment Program. Orlando Mayor Buddy Dyer was excited about the partnership.
"Our partnership with Hertz Electrifies will help us meet our goal of accelerating electric vehicles and expanding charging infrastructure," Dyer said. "We are making Orlando ready for the future and working to ensure that everyone experiences the benefits that electric mobility options can bring, including our future workforce."
To empower the next generation of EV technicians, Hertz gave out one EV to Orange Technical College. The rental fleet company will also provide EV training materials and education that will make it easier for the school to incorporate EV technology into its auto-servicing programs.
"Having access to electric vehicles provides critical hands-on experience with new technology for students in Orange County," said Dr. Maria Vazquez, Superintendent of Orange County Public Schools. "We are truly grateful to Hertz for donating this vehicle and we look forward to the future partnership to increase training and education opportunities."
The partnership will also help the City of Orlando achieve its 2030 Electric Mobility Roadmap drafted in 2021. The "roadmap provides a snapshot of the status of mobility in greater Orlando," as well as long-term plans, initiatives, and community-perceived barriers to ideal mobility. The four goals set by the Task Force organized by the city were as follows;
Provide affordable and equitable e-mobility access

Fast-track EV adoption in different transport sectors

Build a robust charging ecosystem

Advanced multimodal e-mobility options
Hertz to add 4,000 EVs to its fleet in Atlanta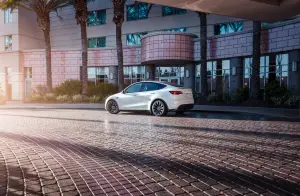 In April, Hertz CEO partnered with the City of Atlanta Mayor Andre Dickens to add more electric vehicle chargers across the city. The rental company also gave a new electric car to the students at the Atlanta College and Career Academy.
"For Hertz, Atlanta is a critical hub for our business," said Scherr. "Through this partnership, we will build on our existing presence in this incredible community by adding up to 4,000 EVs to our fleet by the end of 2024."
In partnership with Uber, Hertz will install eight public fast chargers close to the airport and make data available on where EV chargers are mostly needed in the metro area. Mayor Dickens called the development a leap towards achieving Atlanta's sustainability goals.
"We are excited that Hertz is expanding its EV fleet right here in the A-T-L, making more electric vehicles available to the Atlanta area customers," Dickens said.
Hertz revealed that their EVs have traveled over 32 million miles in metro Atlanta alone.
EVs now account for 10% of Hertz's global rental fleet
In the first quarter of 2023, Hertz's electrification journey hit a new milestone. As of April, the company reported that they have 50,000 EVs, or 10% of its overall fleet. The company also expects EV rentals to jump 5-folds this year to two million trips.
"Our continued investments in the business, particularly in the areas of technology and electrification, are improving our operational cadence, extending our reach in rideshare, and enabling the revitalization of our value brands, all with a view toward delivering sustainable returns for our shareholders," Scherr said.
Hertz recorded $2.05 billion in revenue in the first quarter of this year, a rise of 13% compared to the previous quarter. The revenue driver was the surge in demand for rentals in spring in North America. Hertz is now taking deliveries of non-Tesla EVs from GM and other automakers to expand the options for its rental customers.
The rental company wants 25% of its fleets to be all-electric by the end of 2024. Last year, Hertz announced a partnership with Polestar for the purchase of 65,000 EVs over the next five years. The deal has already commenced in Australia. Local travelers all over Australia can now rent Polestar vehicles from Hertz.
Hertz is also ramping up its efforts outside the United States by announcing an expansion of its partnership with Uber. In Europe, the company plans to deploy 25,000 EVs as part of its initiative to assist greener ride-sharing. According to Hertz, EVs are 50% cheaper to maintain compared to diesel and petrol vehicles.
Hertz getting ready for stronger summer demand
Late in April, Hertz said it was preparing for strong summer travel demand with an estimated 20% jump in Q2 revenue compared to Q1. This pushed its shares up by as much as 4%. The company posted a Q1 net income of 39 cents per share.
Despite rising fears of an economic downturn, U.S. carriers like Delta Air Lines Inc, Southwest Airlines Co, and United Airlines have released upbeat forecasts for summer season travel.
"The demand and pricing dynamics are there," said Scherr.
Hertz's sales are closely linked to the airline and hotel industry. However, as more companies continue to mandate work from the office, more people are hiring vehicles for daily commutes. 
Also, more customers that want to make a switch to electric are hiring such vehicles from Hertz first before making their final purchasing decision, according to Ivan Feinseth, an analyst with Tigress Financial Partners. 
Related
Hertz And City Mayors' Partnership Will Bring Thousands Of EVs And Chargers To The US