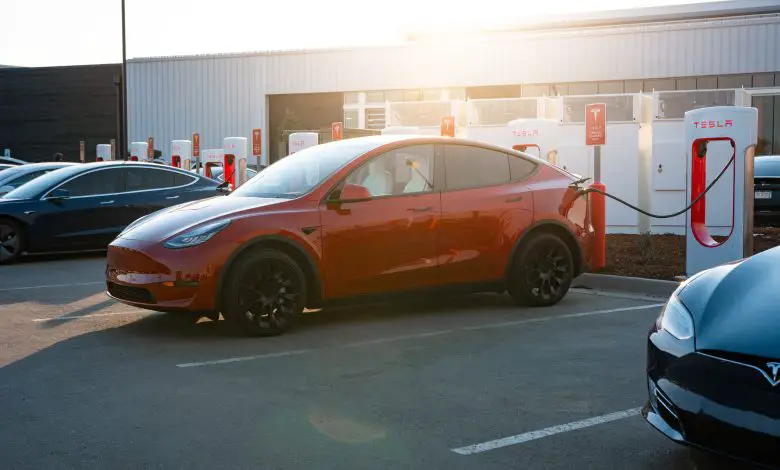 From an ambitious startup to a tech powerhouse, Tesla has completely revolutionized the automobile industry with its advanced electric cars and innovative technology. Since its founding, the company has come a long way. They have tried every possible way to become a leading force in eco-friendly transportation. With its innovation, unmatched performance, and commitment to sustainability, Tesla has captured the hearts and minds of drivers around the world. As the company continues to innovate and expand its product line, it's clear that it is not just changing the way we drive but also setting the stage for a more sustainable and exciting future.
Looking for an electric vehicle that offers both style and sustainability? Look no further than the Tesla Model Y and Model 3, which just got even more affordable owing to a recent price drop. And if you're a California resident, you will be pleased to know that these models are now eligible for a $2,000 rebate, making them an even more enticing option.
Both the Tesla Models are both top-of-the-line electric vehicles that offer amazing technology and sleek, modern design. With the recent price drop, they are more accessible than ever before, providing an eco-friendly option that won't break the bank.
Tesla's electric vehicles are also equipped with a range of advanced features, such as Autopilot and Full Self-Driving capabilities, which make them some of the most advanced cars on the market. With their recent price drop and eligibility for a California rebate, there has never been a better time to invest in one of these exceptional electric vehicles.
The Tesla Model Y and Model 3, which are the two best-selling vehicles in the Golden State, have once again become eligible for CCRV Program. Following a recent price drop, these eco-friendly vehicles are now back under the MSRP cap, making them eligible for a $2,000 rebate.
This Program has been a massive success, providing over a billion dollars in rebates to California residents who choose to make the switch to sustainable transportation. The funds come from the California Air Resources Board, which is largely funded through the state's cap-and-trade program.
This program has been changed over the years to incorporate new criteria, such as a price cap on eligible vehicles. Currently, the MSRP for cars must be below $45,000, while large vehicles like SUVs, minivans, and pickups must be under $60,000.
The CVRP has officially added Tesla back into eligibility for rebates after a temporary exclusion due to price increases. Tesla's Model 3 and Model Y are back on the list of eligible vehicles, and they even made the top of the list as California's two most-selling cars.
If you recently purchased one of these electric beauties on or after January 12, you can still apply for a rebate within 90 days of registering your vehicle – so don't wait; the clock starts ticking from your registration date. This update is definitely a game-changer, and it's good to see Tesla back in the mix for clean energy incentives.
There is a standard rebate of $2,000 for both vehicles, but low-income buyers can qualify for an increased rebate, which is currently $4,500 and will be raised to $7,500 on February 28. To qualify for the increased rebate, buyers need to meet the income limit of 400% of the federal poverty level. On the other hand, high-income buyers with an income above $135,000 for single filers or $200,000 for joint filers are not eligible for any rebate.
Moreover, the Tesla Model 3 and Model Y models currently qualify for the full federal EV tax credit, thanks to recent price drops and an updated IRS guideline. The Model Y's MSRP cap for the credit has been raised to $80,000.
What's New for Tesla Model 3 2023?
Tesla Model 3 – the automaker's most sought-after and successful car to date. This iconic vehicle has been Tesla's pride and joy since it first graced the streets in 2017, and it's not hard to see why. With a potential range of over 300 miles, the Model 3 is the ideal ride for anyone who craves the perfect balance of style, speed, and convenience in a big city and can even handle long road trips thanks to Tesla's ever-growing network of fast-charging stations. You won't find a more dynamic and reliable vehicle out there, and the Tesla Model 3 proves that luxury doesn't have to come at a premium.
Model 3 has long been the go-to recommendation for those seeking a high-quality EV; it is very spacious, has a smooth ride, and is an enticing combination of agility and quick acceleration. However, with the recent emergence of the BMW i4, Ford Mustang Mach-E, Hyundai Ioniq 5, and Polestar 2, the EV market has become more competitive than ever. While the Model 3 still holds its own against these new arrivals, it's no longer the sole player in the game. EV shoppers now have a number of options to choose from and can find a vehicle that perfectly suits their unique needs and preferences.
What's New for Tesla Model Y 2023?
Get ready to revolutionize your driving experience with the upcoming 2023 base Model Y. Featuring an impressive 279 miles of range, and this new edition is a game-changer for those who demand more driving miles. While the Model Y lineup remains largely unchanged, Tesla is renowned for rolling out new upgrades and advancements throughout the year, so stay tuned for even more impressive features. Long-range driving is where the Model Y shines, with the Long Range and Performance models boasting a remarkable range of 330 and 303 miles, respectively.
The Long Range offers an optimal balance of driving range and stunning performance. You can choose from five exterior colors, three of which are available at an extra cost, and customize with an optional third row of seats for $3000. With the Standard Range model discontinued, the dual-motor all-wheel drive setup on the new base Model Y is the way to go, delivering the same exceptional performance and all the features you love. Clearly, the 2023 Tesla Model Y stands out in the electric SUV market, setting new standards for power, range, and design.