Honda Rolls Out First EV, Announces Acura ZDX With Built-in Google
EV News
Honda announces 5 new SUVs for India by 2030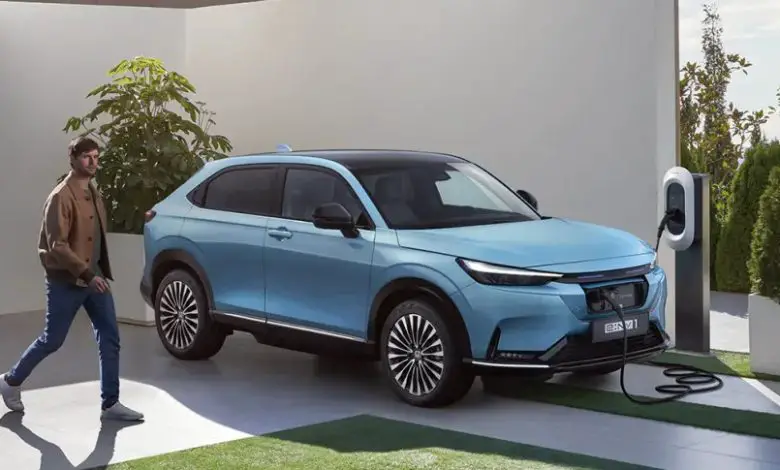 Honda, a Japanese automaker, was one of the first to bring hybrid vehicles to the market. Futuristic-looking Insight was first unveiled in 1999. However, Honda has not sustained the tempo when it comes to transition to all-electric vehicles, leaving it at the bottom of the queue.
So far, the automaker has only made one full battery model—the Honda E. Notwithstanding its compelling features and design, it is still considered a small city vehicle with a range of around 136.7 miles on a single charge.
In a surprising twist, Honda is set to invest around $36.7 billion to bring 30 different EV models to the market by 2030. The impact of that investment is already becoming visible. The automaker unveiled a second battery electric model called eNy1 in May at the company's media event in Offenbach, Germany.
The eNy1 is a mini-SUV that the automaker describes as a coupe-style SUV. It comes with a hidden rear door handle, light-bar rear lighting, and a panoramic glass roof. Higher trims of the vehicle will come with the automaker's proprietary Parking Pilot system which can automatically park the vehicle when enabled.
The interior is no less spectacular with a 15.1-inch infotainment screen, an instrument cluster, physical buttons, wireless phone charging, and the roominess of a full-battery chassis. The eNy1 is expected to be powered by a 68.8 kWh battery with a WLTP range of 256 miles on a single charge and will have a maximum power output of 150 kW.
The charging spec released by Honda has been a little sketchy. The automaker said it can charge from 10% to 80% in 45 minutes using a 100 kW DC charger or that drivers can get 62 miles of range every 11 minutes. No spec was provided for AC charging. Also, it is not clear if it can accept faster DC chargers.
The eNy1 is due for production in Europe later this year. It will surely face stiff competition from rivals like Peugeot e-2008, Jeep Avenger, Kia Niro EV, and Hyundai Kona Electric, as well as EVs from Chinese brands.
Honda announces 5 new SUVs for India by 2030
While most automakers have sidelined the Indian market, Honda seems to have found it lucrative. Honda Cars India recently announced plans to launch five new SUVs in the country by 2030 beginning with the Elevate compact SUV due in the country by 2026.
The automaker unveiled the Honda Elevate SUV globally on Tuesday, June 6 and the model is designed to cater to international and domestic markets. Honda's new five-SUV strategy kicks off with the Elevate, with the confirmed arrival of its electric version in three years.
Honda is currently retailing two offerings in India; Amaze and City. It is banking on Elevate to drive the sales volume. The 4.3-meter-long SUV is going to meet a crowded segment and will have to challenge Toyota Urban Cruiser Hyryder, Maruti Suzuki Grand Vitara, Skoda Kushaq, MG Hector, Volkswagen Taigun, Kia Seltos, and Hyundai Creta.
"Honda Car India will present five SUV models including the Honda Elevate by 2030," said President and CEO of Honda Cars India, Takuya Tsumura. "While we aim to strengthen our presence in this growing segment, it is essential we align with our global direction towards carbon neutrality. We aim to introduce a battery-electric vehicle based on this SUV within the next three years. With immense possibilities, growing aspirations, and improving market sentiments, we are confident that our products have their own mark in India."
The Honda Elevate will be the automaker's first BEV offering in India. Details regarding how the electrified version will be different have not been revealed. Therefore, it is still too early to comment on the performance, range, and battery capacity of the Elevate Electric.
"Two-thirds of our cars in India will be electrified by 2030 and all our cars will be fully electric, powered by either battery or fuel cells," Tsumura told Financial Chronicle at the unveiling of the Honda Elevate SUV. "To begin with, we will launch a new electric SUV based on the Elevate in less than three years for the Indian market."
Although Honda has mentioned that it plans to bring 5 SUVs to the Indian market, the details of the other SUVs are still a mystery. However, there are speculations that developments are ongoing on a sub-4-meter SUV.
If there is any credibility to that information, it may be the next-generation WR-V. Also, it would be interesting to see if the BR-V and CR-V will make a return to India in all-new avatars. The books will open for Honda Elevate sometime in July this year. It will be offered in 1.5-liter petrol and 1.5-liter petrol-hybrid engine options.
Acura ZDX will be the first Honda EV to have Google built-in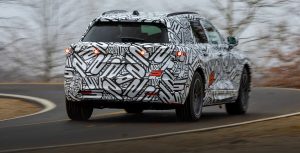 Honda's 2024 Acura ZDX will come with Google built-in integration that will enable over-the-air (OTA) updates and native Android apps. The upcoming SUV will have apps like Google Maps, Google Assistant, and more on Google Play. The feature will be standard in all trim levels of the ZDX.
Google built-in is a brand name used for cars that support Google Automotive Services. It also means Google apps and services are directly integrated into the vehicle. It is different from Android Auto which simply projects the user's phone onto the vehicle's infotainment screen. It also differs from Android Automotive OS where Android controls the whole operating system.
According to Honda, an "enhanced version" of Google Maps will offer drivers of Acura ZDX "optimized route planning for recharging and finding charging stations along the way to minimize travel time". Google Maps will estimate the charging time needed to reach the destination and can initiate preconditioning of the vehicle's battery when the destination is a DC fast charging station.
Google Assistant can be used to control cooling and heating. Also, music from the Google Play app is only a tap away. The Acura ZDX will be a luxury SUV that shares enormous themes and styling as the Precision concept car unveiled in 2022. It will also be the automaker's first model to be sold exclusively online. The 2024 Acura ZDX will be built on General Motors' Ultium EV architecture. 
Related
Honda To Launch Electric SUV In 2025 Ahead Of Schedule