Waymo Partners With Uber To Bring Driverless Ride-Hailing Service In Phoenix
EV News
Waymo and Cruise are close to approval for 24/7 robotaxi service in San Francisco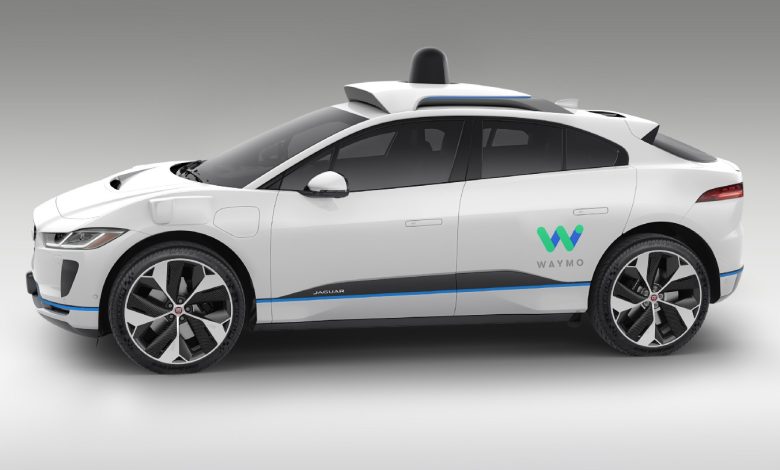 A rare partnership will make Waymo robotaxis available for food delivery and ride hails on Uber's app in Phoenix later this year. According to the May 23 announcement, a specific number of Waymo vehicles will be available to Uber Eats delivery customers and Uber riders in Phoenix.
"Fully autonomous driving is quickly becoming part of everyday life, and we're excited to bring Waymo's incredible technology to Uber platform," said Uber CEO Dara Khosrowshahi in a statement.
The partnership which was termed "multi-year" has the goal of merging "Waymo's world-class autonomous driving technology with the massive scale of Uber's ridesharing and delivery networks". The development is coming barely two months after Waymo announced it would make its Waymo One ride-hailing fleet fully electric and expand testing in Austin, Texas.
"Uber has long been a leader in human-operated ridesharing, and the pairing of our pioneering technology and all-electric fleet with their customer network provides Waymo with an opportunity to reach even more people," said co-CEO of Waymo, Tekedra Mawakana.
Waymo's spokesperson Katherine Barna declined to reveal the number of Waymo robotaxis that will be available on Uber's app for hailing. However, she said the vehicles will not be exclusive to Uber. That means Phoenix residents can also hail Waymo robotaxis through the company's Waymo One app.
Uber and Waymo have a complex history
Uber and Waymo were once rivals in the robotaxi space. In 2017, Waymo accused Uber of poaching one of its leading engineers. Eventually, Uber and its subsidiary autonomous truck startup Otto were sued over patent infringement and trade secret theft. The case went on trial a year later but ended quickly and Uber agreed to pay $245 million.
Also, Uber settled not to use Waymo's patented information in its operations. Uber sold its autonomous vehicle unit in 2020 to Aurora for $4 billion to focus on food delivery and ride-hailing which were more profitable during the COVID-19 pandemic.
Former Google engineer and Otto founder, Anthony Levandowski was sentenced to 18 months in prison for stealing Waymo's trade secrets—although he later received a presidential pardon from President Trump. The new announcement made no mention of the previous rift.
Uber and Waymo share a preexisting partnership that involves self-driving long-haul trucking. The ongoing venture allows fleet owners to deploy trucks equipped with Waymo's autonomous driver (the name the company calls its autonomous driving technology) for on-demand delivery routes offered by Uber Freight, Uber's trucking division.
Waymo will join the growing list of robotaxi companies that feature on Uber's app. Motional which was created through a joint venture between Aptiv and Hyundai is also listed to hail on Uber's app in Las Vegas.
Prior to listing other autonomous vehicles on its app, Uber was developing its own fleet of autonomous vehicles that would eventually replace human drivers. However, that program was shut down following an accident that led to the death of a woman in Tempe, Arizona, in 2017.
Waymo doubles its operational area for its fleet of self-driving taxis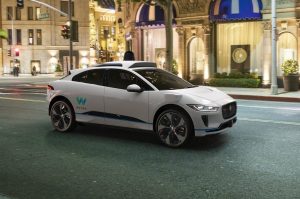 Waymo recently doubled its service area in Phoenix to achieve what the company has termed "the largest fully autonomous service area in the world". Although the company's rapid growth is still restricted to San Francisco and Phoenix, Waymo has plans for other territories. The growth of autonomous driving services continues to face stiff regulations.
However, Phoenix no longer restricts autonomous cars to metro areas. They can now travel to nearby communities like Mesa, Tempe, and Chandler. The entire area measures 180 square miles of territory which Waymo can navigate and is four times bigger than the size of the company's initial service area when it was launched in 2020.
A true open beta version of the service is also operational in Phoenix. Anyone in the area with the Waymo One app can order a robotaxi. Waymo has opened a second physical ride-hailing station in the city that will shuttle commuters to and from the airport.
Waymo said the service will continue to expand to more cities including Fisherman's Wharf and North Beach. For now, those that are interested in hailing an autonomous vehicle in the city must enroll in the company's Trusted Tester program. Waymo is still waiting for a final permit to make the program open to the general public. The company said thousands of San Francisco residents are on the waitlist.
"Waymo One remains the only and largest 24/7 fully autonomous ride-hailing service in the world—serving thousands of rides in multiple key markets—and we're scaling quickly," said Waymo's Chief Product Officer, Saswat Panigrahi.
Waymo said it completes over 10,000 trips weekly and has set a target of 100,000 trips by next summer. To achieve that goal, Waymo said it's implementing software updates to increase reliability and offer improved hand gesture detection, incorporate new tools to handle inclement weather, and bring more versatile multi-point maneuvers.
Waymo and Cruise are close to approval for 24/7 robotaxi service in San Francisco
Waymo and Cruise are close to securing final approval that will allow the autonomous robotaxis charge fares for autonomous rides around the city of San Francisco both day and night.
Notwithstanding the growing resistance to autonomous vehicles, the California Public Utilities Commission (CPUC) published two draft resolutions in May that would give Waymo and Cruise the ability to extend their operating hours as well as expand their service areas. The date for the hearing of the draft is June 29.
The draft by CPUC shows that a vast majority of the protests raised by the city of San Francisco have been turned down. Some of the objections cited by city agencies included malfunctioning of Cruise vehicles and stopping at intersections or light rail lines, thereby obstructing traffic and emergency responders.
The city has urged CPUC to tread more cautiously, collect more data, set up workshops, limit fleet size expansion, and restrict the deployment of robotaxi downtown and during peak hours. Waymo and Cruise declined to share the number of robotaxis they have in San Francisco. 
Related
Waymo Introduces All-Electric Robotaxi Fleet