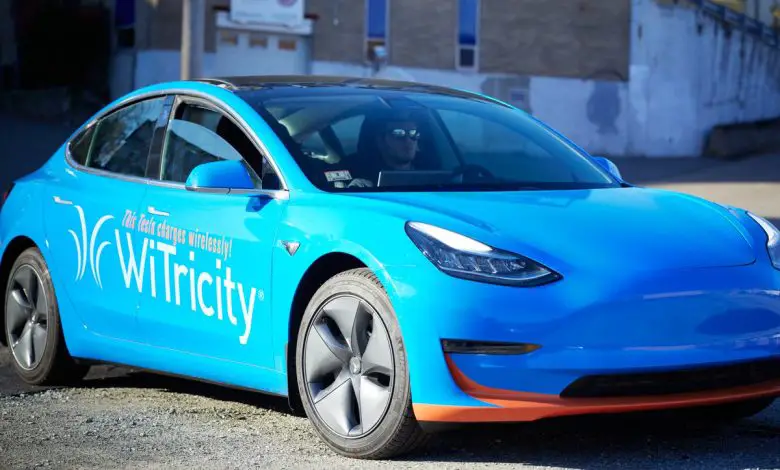 The shortage of electric vehicle charging stations remains one of the reasons stopping some drivers from making the switch to electric. However, with the ongoing development in wireless EV charging, range anxiety, and insufficient electric vehicle charging stations will soon stop being an excuse for those that are yet to make the switch to electric.
Mark Phelan of Detroit Free Press tested out an 11-kW wireless pad that charged EVs faster than the 240-volt home chargers used by most EV owners. With the wireless charger, drivers can breathe a sigh of relief when they forget to charge their vehicles at home.
Sweden is already working on the "E-20" highway stretch that will be the country's first functioning charging road. It will charge the batteries of heavy vehicles carrying freight around the country. The E-20 will run from Hallsberg to Örebro at the heart of the nation's three major cities of Malmö, Gothenburg, and Stockholm.
The construction of the road is set to start in 2025 and will stretch 13 miles. However, authorities are yet to decide which charging method will be implemented. Other wireless charging roads that have been constructed in Europe make use of external equipment. This includes overhead wires similar to a city tram line or undercarriage-mounted arms that link to an electrified rail along the roadway. While these strategies work for heavy-duty vehicles, they were not practical for regular motorists.
Building wireless charging infrastructure down the middle of the lanes is the only sensible option that is practical for regular cars and trucks. The center of the lane sends out electromagnetic signals to a coil mounted on the underside of the vehicle.
This technique is even more revolutionary for long-haul trucks to avoid creating a scenario where the truck will be overloaded with battery packs to drive long distances.
"If you are going to have only static charging full battery solution for heavy-duty vehicles, you will get vehicles with a huge amount of batteries," said Jan Pettersson, Director of Strategic Development at Trafikverket, the Swedish transport administration.
According to a study reported by Euronews, the battery of 412 privately driven vehicles on some parts of Swedish national and European roads could be halved using a combination of home charging and electrified roads. Interestingly, for the system to work efficiently, only a quarter of all the roads need to be electrified.
China and South Korea are already making vehicles with wireless charging capability
According to Phelan, a fistful of vehicles made in South Korea and China support wireless charging. If the Asian nations can pull this off, what is holding the United States behind?
"We hope to have vehicles with factory-installed wireless charging in the U.S. and Europe in the next two or three years," said Amy Barzdukas, chief marketing officer at WiTricity.
Barzdukas explained that wireless charging for EVs is just as safe and efficient as wireless charging for smartphones and other devices. It is also compatible with embedded medical devices and pacemakers and has passed standard electromagnetic interference tests.
WiTricity is currently working on aftermarket kits that can be fitted into legacy electric vehicles like Porsche Taycan, Audi E-Tron, VW ID4, and Ford E-Transit commercial vehicles. The charger is usually installed between the front wheels which makes it easier for the driver to line the vehicle up for charging. The charging section on the road is usually 8 x 6 inches and a screen in the vehicle guides the driver.
It took Phelan only two tries to get familiar with how it works. WiTricity is keeping the lid on costs. However, the wall-mounted portion of the unit is comparable to the 240v chargers. It takes about an hour to get a full charge which is just lower than available wired connections—although it is still far lower than the charging speed of a DC fast charger.
WiTricity played a significant role in the development of the new SAE standard for wireless charging. Therefore, its equipment should work with all vehicles once it goes into production.
"Snow and ice aren't a factor," said Pamposh Zutshi, the senior director of product management at WiTricity. "The magnetic resonance works through snow, and heat from the pad melts ice. We have a charger in an exposed parking lot at our Zurich office, where it's cold and snowy. We've never had a problem."
Germany has started a wireless EV charging project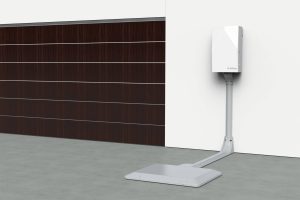 In December 2022, Electreon, the leading provider of in-road wireless EV charging technology partnered with EnBW, the leading provider of charging infrastructure for EVs in Germany to deploy their technology to public roads in Germany.
The technology was scheduled to be deployed in the city of Balingen in two phases. In the first phase, two static charging stations will be deployed on a 400-meter-long route. The second phase will see the expansion of the electric road by another 600 meters.
"The aim of this project is not only to open up wireless charging to the public in Germany," said Dr. Andreas Wendt, CEO of Electreon Germany GmbH. "Other significant aspects include the development and use of a tool that will assist public transportation planners in where to install the inductive infrastructure for a specific town or region."
HEVO and Stellantis are partnering on wireless EV charging
Earlier this year, HEV and Stellantis announced a strategic partnership that will integrate wireless charging into Stellantis EVs. HEVO claims that its charging technology has an efficiency of up to 95% and is compliant with UL and SAE wireless charging standards.
The early target of the technology ahead of mass adoption includes transit and logistic fleets. The technology will also assist disabled drivers through accessible and ADA-compliant charging. 
Stellantis and HEVO will first demonstrate Level 2 wireless charging on a Chrysler Pacifica PHEV within the company's Auburn Hills, Michigan complex. When the test is successfully completed in 2023, it will be followed by a 50 kW fast wireless charging project.
Related
ABT e-Line and WiTricity Bring Wireless Charging to Europe
Wireless Charging: EV industry at the brink of another revolution