ABT e-Line and WiTricity Bring Wireless Charging to Europe
Battery Tech
Charging
EV News
Multiple studies have shown that 96% of EV drivers are interested in wireless charging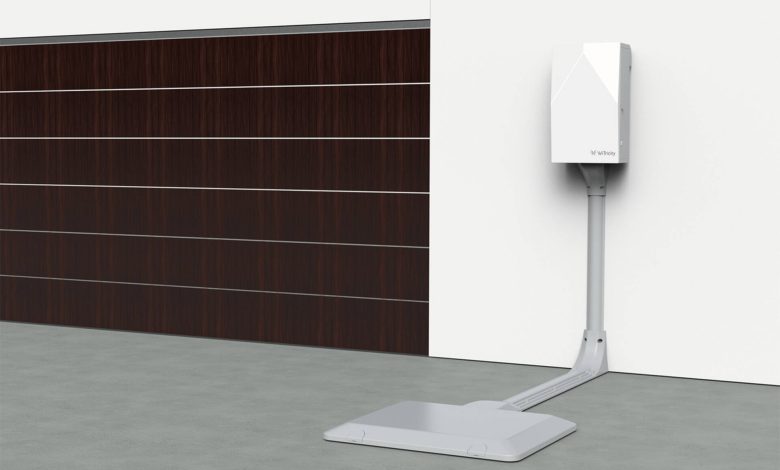 Leading aftermarket automotive solutions provider, ABT e-Line, and wireless EV charging pioneer, WiTricity, have unveiled their collaboration to introduce aftermarket wireless EV charging in Europe. Leveraging their extensive experience with the Volkswagen Group, ABT e-Line will initially retrofit the VW ID.4 to accommodate WiTricity's wireless charging technology, targeting availability in early 2024. Subsequently, the company aims to expand its offering to other electric vehicle models.
Eric Plekkepoel, CEO of ABT e-Line, highlighted the synergy between ABT e-Line's expertise in customizing vehicles and WiTricity's cutting-edge wireless charging technology. The collaboration aims to incorporate wireless charging capabilities into additional vehicles, such as the Audi e-Tron GT, Porsche Taycan, and Volkswagen ID. Buzz. This innovative feature is expected to appeal to tech-savvy customers and set the vehicles apart in their respective segments.
Alex Gruzen, CEO of WiTricity, expressed excitement about bringing the convenience and simplicity of wireless charging to European vehicles through this partnership. WiTricity's magnetic resonance technology allows drivers to charge their EVs by merely parking over a charging pad, offering the same efficiency and speed as Level 2 charging equipment. The Society of Automotive Engineers ratified the global automotive standard for wireless EV charging in 2020, which was largely based on WiTricity's designs. This standard ensures interoperability between ABT e-Line vehicles and WiTricity's chargers, as well as with other manufacturers.
Addressing Consumer Demand for Effortless Charging Experience
Multiple studies have shown that 96% of EV consumers are interested in wireless charging, ranking it higher in desirability than assisted parking or autonomous driving features. ABT e-Line aims to fulfill this demand by introducing desirable EVs that promote the convenience, safety, and accessibility of wireless charging throughout Europe.
Gruzen explained that the primary drawback of EV ownership is charging, which can deter potential buyers. Traditional charging methods involving cords or cables are inconvenient due to their bulkiness, weight, and potential tripping hazards. Wireless charging eliminates these inconveniences, allowing owners to park and charge effortlessly.
Related: Wireless Charging: EV industry at the brink of another revolution