Car Insurance Threatening Higher Premiums On EVs
EV News
Insurance companies cite higher repair costs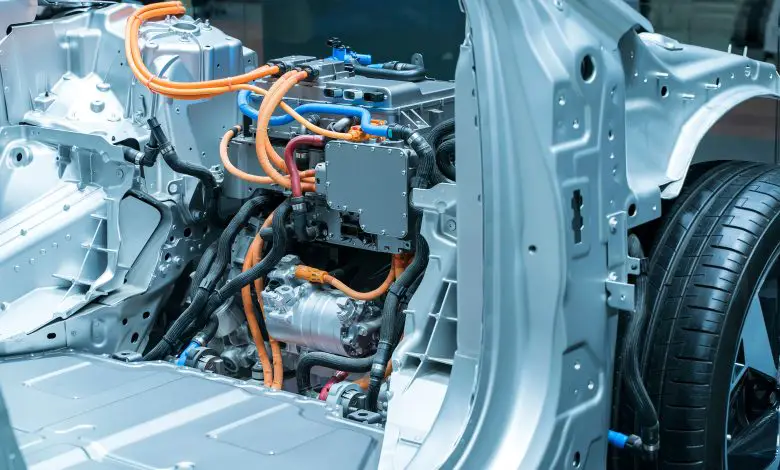 Assessing or repairing even small damage on some battery packs is difficult after accidents. Therefore, insurance companies are often forced to write off cars even when the mileage is few. The outcome is higher premiums and dampening the benefit associated with switching to an electric vehicle. In some countries, those battery packs pile up in scrapyards.
"We are buying electric cars for sustainability reasons," said Matthew Avery, research director at automotive risk intelligence company Thatcham Research. "But an EV isn't very sustainable if you've got to throw the battery away after a minor collision."
Battery packs are expensive and often account for about 50% of the price of the EV. This makes it uneconomical to replace them after a minor crash. Sandy Munro, head of Michigan-based Munro & Associates, which tears down cars and gives valuable improvement advice to automakers describes Tesla Model Y's Texas-built battery pack as having "zero repairability".
In most Tesla stores, the most common outcome once there is damage to the battery is to change the car entirely. This is because the cost of changing the battery and the damaged body and electronics often equals the cost of the vehicle. Nevertheless, Tesla offers battery replacement as part of their service for those that can pay.
Reuters conducted EV salvage research in Europe and the United States and discovered a large proportion of low-mileage Teslas. However, there were also models from Renault, BMW, Stellantis, Hyundai Motor Co., and Nissan Motor Co.
The number of EVs on the road is still small, making industry-wide data more difficult to access. Nevertheless, there is a growing trend of low-mileage zero-emission vehicles with minor damage being written off. Although Tesla's decision to make battery packs "structurally" part of the body of the car helped to cut production costs, those costs may return to insurers and consumers.
Some automakers make it easier for their EV batteries to be replaced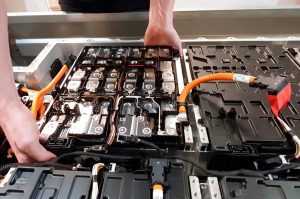 General Motors Co. and Ford Motor Co. said they have made it easier to repair some parts of their battery packs. According to Ford, the outside casing materials of their battery packs have been designed for easy replacement.
GM takes it even further by explaining that specific battery cells can be pin-pointed by GM dealers for replacement which will prevent the need to change the entire battery pack. Nissan has promised drivers that battery modules can be replaced in the event of an accident.
Just like Tesla, Stellantis brands don't repair battery packs. The company clearly said that the battery pack of the brand's EV that is involved in an accident must be replaced if the airbags were deployed. Reuters reached out to Tesla for comments on opening their battery data but did not get any response.
Industry experts and insurers have warned that the already high insurance premiums will get higher with growing EV sales and more low-mileage cars will get scrapped after a collision unless EV makers produce vehicles with easily reparable battery packs as well as provide third-party access to battery cell data.
Although most automakers are keeping a lid on their battery data, they may be pressured to make that information available to insurers if customers continue to see an astronomical rise in their premiums.
This sort of reaction from insurers was the reason why Tesla established its own insurance provider where Tesla drivers pay lower premiums. However, that program is still restricted to a few states and only a small fraction of Tesla owners can qualify for the service.
Tesla is expanding the service to include more states. When they achieve nationwide coverage, third-party insurers may be forced to lower their premiums for Tesla owners to stay competitive. However, it is unclear when that will happen or if it will ever happen.
Taking low-mileage EVs to the grinder is detrimental to the environment
Christoph Lauterwasser, managing director of the Allianz Center for Technology, a research institute owned by Allianz highlighted that the number of low-mileage cars that will be written off will increase unless battery handling is improved.
Lauterwasser revealed that the production of EV batteries emits far more carbon dioxide (CO2) compared to fossil fuel models. Therefore, to offset those production emissions, EVs must be driven for thousands of miles.
"If you throw away the vehicle at an early stage, you've lost pretty much all advantage in terms of CO2 emissions," Lauterwasser said.
The situation is direr in regions without EV battery recycling facilities because the batteries in the scrapyards must be monitored to avert fire outbreaks. Michael Hill of Synetiq, the largest salvage company in the UK said that in the last twelve months, the number of EVs in the isolation bay at the company's Doncaster yard has skyrocketed from about a dozen every 3 days to about 20 every day.
There is no EV battery recycling plant in the UK yet. Therefore, Synetiq removes the batteries from written-off cars and stores them in containers. The firm estimates that about 95% of the cells in the hundreds of EV battery packs—and thousands of hybrid battery packs—they have stored at Doncaster are undamaged and can be reused.
It costs more to insure most EVs compared to traditional ICEs
Policygenius, an online brokerage firm said that in 2023, the average U.S. monthly EV insurance payment is $206 which is 27% greater than that of ICE models. Bankrate, an online publisher of financial content explained that insurers in the United States know that "if a minor accident results in damage to the battery pack…the cost to replace this key component may exceed $15,000.
For example, the retail price of the Tesla Model 3 is around $43,000 but the cost of replacing the battery can go as high as $20,000—and the battery depreciates quickly over time. Andy Keane, UK commercial motor product manager at French insurer AXA explained that the high cost of battery replacement "sometimes makes replacing a battery unfeasible".
There is a steady rise in the number of repair shops dedicated to fixing EVs and replacing their batteries. Gruber Motor Co. does just that in Phoenix, Arizona. Their focus is replacing batteries in older Tesla models. However, the owner of the firm Peter Gruber said insurers are taking a cautious approach since they cannot access Tesla's battery data.
"An insurance company is not going to take that risk because they are facing a lawsuit later on if something happens with that vehicle and they did not total it," Gruber said.
Insurers are finding a way around EV insurance. For now, EV battery damage makes up a small percentage of Allianz's motor insurance claims but as much as 8% of insurance costs in Germany, according to Lauterwasser. Every year, insurance firms in Germany pool data on vehicle claims and adjust premium rates.
"If the cost for a certain model gets higher, it will raise premium levels because the rating goes up," Lauterwasser said. 
Related: Why Many Are Switching To Electric Vehicles Five Reasons Why Many Are Switching To Electric Vehicles