CATL To Start Mass Production of M3P Batteries
Battery Tech
Charging
EV News
Mercedes-Benz and CATL's Brunp Drive EV Battery Recycling Forward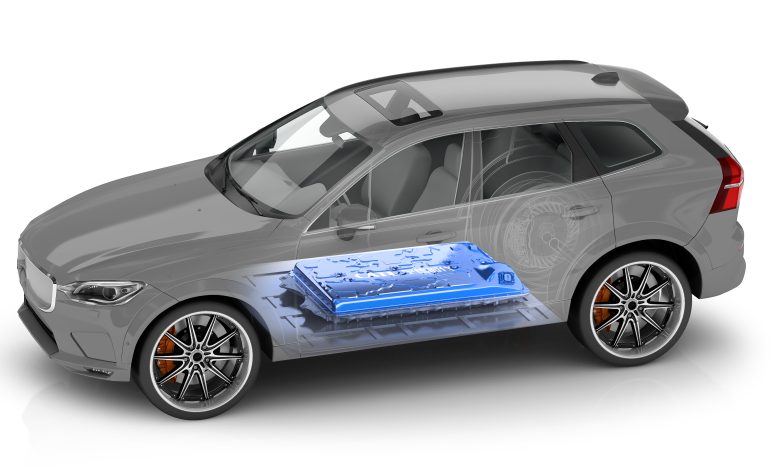 CATL, the leading Chinese battery producer, is gearing up to commence mass manufacturing and distribution of M3P batteries this year, a breakthrough technology offering superior performance and affordability compared to nickel and cobalt-based alternatives, according to the company's chairman.
M3P batteries boast higher energy density and outperform lithium-ion phosphate batteries, an area where CATL holds a significant market share. Furthermore, these cutting-edge batteries will be more cost-effective than their nickel and cobalt counterparts, stated Zeng Yuqun during a recent virtual investor conference.
In August of the previous year, CATL revealed its ongoing development of M3P technology, which, when combined with the company's next-gen battery-pack systems, can enable electric vehicles (EVs) to achieve a range of up to 430 miles (700 km) on a single charge.
Zeng acknowledged the challenges CATL faced in developing a competitive solid-state battery solution, an alternative technology also being pursued by automotive giants such as Toyota Motor Corp and Volkswagen.
As the world's largest battery manufacturer, CATL supplies more than one-third of global EV batteries to renowned clients, including Tesla, Volkswagen, BMW, and Ford. The company's dominance has drawn attention from Chinese President Xi Jinping, who recently expressed both satisfaction and concern over CATL's growth.
Following customer complaints about CATL's market position last year, some clients have explored other suppliers or started developing their in-house batteries, as reported by Reuters.
When asked about the potential impact of competitors on CATL's market share, Zeng predicted a more significant effect on second-tier and third-tier battery producers, with CATL maintaining its status as the primary battery supplier.
Zeng further commented on China's new energy vehicle sales being temporarily impacted by combustion engine car manufacturers' inventory clearance efforts before new emissions regulations come into effect. However, he remains optimistic about the general outlook for EV sales.
The ongoing price war in China's automotive market, intensified by over 40 brands cutting vehicle prices, was initially triggered by Tesla's price reduction in January.
Mercedes-Benz and CATL's Brunp Drive EV Battery Recycling Forward
Mercedes-Benz has entered into a partnership with Brunp, a subsidiary of CATL, to recycle electric vehicle (EV) batteries in China. Brunp is already collaborating with major automakers like Volvo, BMW, FAW-Volkswagen, and GAC-Toyota for battery recycling services.
As outlined in the recently signed memorandum of understanding, Brunp will be responsible for recycling used EV batteries from Mercedes-Benz. The company will extract valuable materials such as nickel, cobalt, manganese, and lithium and repurpose them into cathode materials. CATL will then utilize these materials to manufacture new EV batteries, which will be supplied to Mercedes-Benz, thus completing the recycling loop. Since mid-2022, Beijing Benz Automotive (BBAC) – a joint venture between Mercedes-Benz and BAIC in China – has been producing four electric vehicles, namely the EQA, EQB, EQC, and EQE.
Brunp currently manages 251 battery recycling facilities throughout China. CATL, its parent company, is also establishing two major industrial parks dedicated to recycling and processing battery raw materials for new battery production. One park is located in Yichang, China, and the other is being developed in Foshan. With the rapid expansion of the new energy vehicle (NEV) market, CATL has identified recycling and reprocessing materials as an increasingly significant source of raw materials, a sentiment shared by the company in late January.
Related: Ford Pushes Forward With $3.5 Billion EV Plant
HiNa Battery Test First Sodium-ion Batteries