BYD Extends NVIDIA DRIVE Orin To Dynasty And Ocean Series
EV News
BYD slashes shifts at two EV plants in China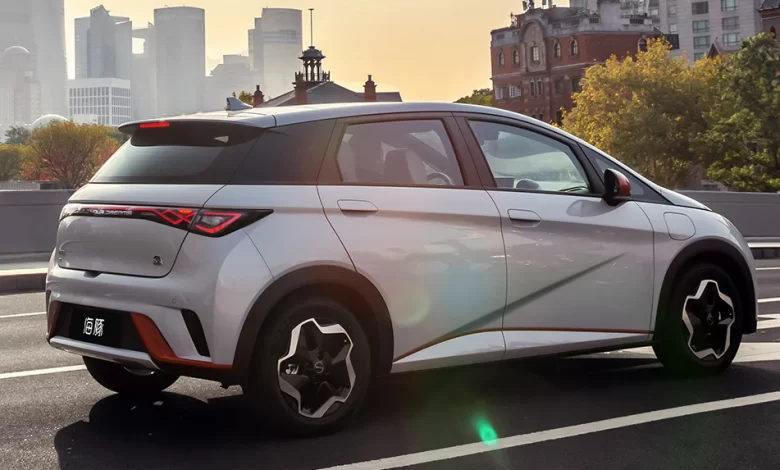 Chinese electric vehicle giant, BYD announced on March 21, 2023 that it would extend the use of NVIDIA DRIVE Orin in more of its vehicles. NVIDIA is at the forefront of computing and artificial intelligence. According to the partnership, BYD will use DRIVE Orin in its next-generation Ocen and Dynasty EV series.
"NVIDIA DRIVE Orin has been enormously successful with global mobility leaders that are building the software-defined future," said Rishi Dhall, Vice President of automotive at NVIDIA. "Our ongoing collaboration with BYD is a testament to the industry's confidence in DRIVE Orin as the centralized computer for today's and tomorrow's intelligent vehicles."
The new partnership will lead to the delivery of intelligent, safe, and software-focused vehicles to the market. The two companies share ideologies including the belief that next-generation vehicles will evolve to the point where they will be programmable and use high-performance centralized computers rather than the current reliance on many embedded controllers.
Vehicles with centralized and programmable computers will make it easier to deliver functionalities and enhancements through over-the-air software updates. This can continue throughout the duration of the vehicle's life.
To achieve this vision, powerful computers are needed—and that is where DRIVE Orin comes in. The computing horsepower offered by DRIVE Orin is vital for real-time redundant sensor processing. It also provides vehicle manufacturers with the computing space to develop and support new software-driven services.
DRIVE Orin has performed exceptionally well since its launch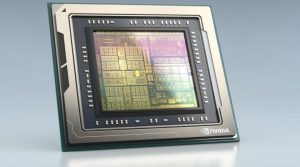 Launched in 2022, DRIVE Orin is taunted as being the best-performing automotive-grade processor on the market. It has become the AI engine of choice in the transportation industry, particularly for new energy vehicles (NEVs), trucks, shuttles, and robotaxis.
It was designed to conform to strict industry safety standards. The platform is scalable and has the ability to perform about 254 trillion operations per second. This allows it to power automated driving functions and AI cockpits.
Earlier this year, BYD revealed that it was collaborating with NVIDIA to enhance its in-vehicle infotainment experience. In that announcement, BYD said it will include NVIDIA GeForce NOW cloud gaming services in its trims.
In December 2022, Tesla brought in-vehicle gaming functions to some of its vehicles through the Holiday Update. That update incorporated steam into Tesla Model S and X allowing owners of those models to play a large library of games in their vehicles.
As of February 2023, BYD revealed that it has sold 3.7 million NEVs worldwide. The Chinese automaker outputs vehicles with industry-leading technologies like DM-i super hybrid technology, Blade Battery, and the e-platform.
BYD slashes shifts at two EV plants in China
Following a drop in demand, BYD has reduced shifts at two auto assembly plants in China. The development was disclosed to Reuters by insiders that were aware of the situation. Although BYD's sales numbers beat that of Tesla in China, the new development highlights how weaker demand is affecting its best-selling EV brand.
According to credible reports, BYD asked some workers at its biggest manufacturing hub, the Xian plant, to work only 4 days a week. Hitherto, the factory used to run two 8 hours shifts per day. Reuters sighted the internal memo conveying the information to the staff and also confirmed the development from three workers.
BYD's highest-selling Qin and Song EV sedans are manufactured at the Xian plant. In a similar move, BYD reduced shifts at its Shenzhen plant where Han sedans are produced. Instead of the usual three daily shifts, BYD has lowered activities at the Shenzhen plant to two shifts per day.
Although BYD did not disclose the reason for reducing shifts in the memo, one of the informants that refused to be named said BYD was cutting back on production to deal with weaker industry-wide demand in China since the start of 2023.
At the time of this report, it was still unclear how long the reduced shifts would last and whether the automaker's three other assembly plants in China were affected by the shift changes. Also, it was not clear how much production volume will be affected by the shift reduction.
In the first two months of 2022, BYD outsold Tesla by about five times. Last month, it outsold Volkswagen for the second time in China. However, it appears that the run is slowly coming to an end. In addition to the industry-wide demand drop, some analysts blame the challenges on the end of the national subsidy program for plug-in and all-electric vehicles in China.
Local authorities in China have announced buyer subsidies to help increase demand. Some of the programs are stretching to automakers to stimulate production. On Tuesday, 21 March 2023, the Xian government announced a reward of 2,000 yuan ($293) per vehicle to a maximum of 10 million yuan ($1.46 million) per automaker for cars manufactured over 2022. The government also announced EV purchase subsidies.
In the first two months of 2023, BYD built a daily average of 5,749 vehicles. According to data from the China Association of Automobile Manufacturers, this was 22% lower than its average daily output in October and November of 2022.
To encourage demand, BYD announced discounts on its best-selling Seal EVs and Yuan Plus in March. Also, the company launched a revamped version of the Tang crossover and Han sedan in mid-March.
BYD launches Dolphin EV in Thailand
Partnering with Rever Automotive, BYD has launched the Dolphin hatchback at the 44th Bangkok International Motor Show. The starting price of the EV will be 799,999 Baht ($23,467) after government incentives. This price puts the EV close to price parity with some popular internal combustion engine (ICE) hatchbacks in Thailand like the Toyota Yaris Premium S which starts at 694,000 Baht ($20,357).
The price also means that the EV is cheaper than the Honda City hybrid which starts at 849,000 Baht ($24,890). The Dolphin EV on sale in Thailand comes with a 180 Nm electric motor and a 44.9 kWh Blade Battery which gives it a range of 254.8 miles (NEDC) on a single charge.
The Dolphin EV in Thailand offers up to 7 kW AC charging as well as vehicle-to-load functionality and up to 60 kW DC charging. Dolphin EV will join ATTO 3 which was earlier launched in the country. Hopefully, it will also help the Chinese automaker to ramp up demands. 
Related: BYD Joins EV Price War, Intensifies UK Market Push
BYD May Buy Ford's Automobile Plant In Germany And Push Electrification