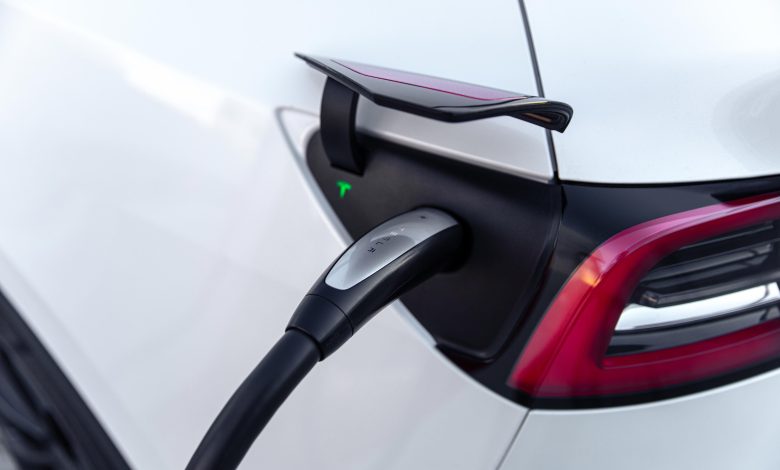 General Motors has announced that it will integrate Tesla's electric vehicle charging standard in the company's future EVs starting in 2025. GM CEO Mary Barra made the announcement on June 8, 2023 while on a Twitter Space with Tesla CEO Elon Musk.
The announcement is coming about two weeks after Ford made a similar announcement. Consequently, owners of GM vehicles will soon have access to over 12,000 Tesla Superchargers across the United States and Canada.
"In order to drive EV adoption, we need to have a robust charging infrastructure," Barra said on the call. "I think we have a real opportunity here to really drive this to be the unified standard for North America, which I think will even enable more mass adoption."
A day after the announcement, Tesla shares jumped 6% as investors anticipate that Tesla's EV charging system would become the industry standard. Tesla is on course to achieve its eleventh straight gain which will be the company's longest winning streak in two and half years. Tesla was also one of the most traded stocks across U.S. exchanges. Shares of GM also rose by nearly 5%.
The partnership between the three rivals (Tesla, Ford, and GM) is considered a rare sight. However, the collaboration also means that about 70% of the country's EV market will plug into Tesla's North America Charging Standard (NACS).
The move will increase the pressure on other companies to upgrade their networks to become compatible with Tesla. Shares of other EV charging companies like ChargePoint Holdings Inc., EVgo Inc., and Blink Charging Co. slumped between 3% and 10%.
"It's a huge boost for Tesla's charging business," said Chris Harto, Consumer Reports senior policy analyst. "They are likely to cement themselves as the number one charging network in the country. It definitely could become a big profit center for them going forward."
Tesla deal will save GM $400 million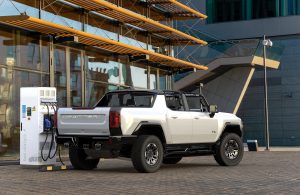 Barra disclosed that the charging deal struck with Tesla will save her company up to $400 million of planned investment in building EV charging infrastructure in the U.S. and Canada. In 2021, GM said it would spend $750 million on EV charging infrastructure in the two countries. The investment was meant to cut across workplace, home, and public charging.
"We think we can save up to $400 million in the original three-quarter of a billion dollars that we allocated to this because we've been able to do it faster and more effectively," said Barra during an interview with CNBC's Fast Money. "We're looking for ways we can be more capital efficient, as we go forward."
When the Ford deal was announced in May, Wall Street analysts praised it as a "win-win". The same enthusiasm greeted the GM-Tesla partnership.
The ripples of the GM partnership with Tesla
More automakers are choosing NACS because it has better performance and is easy to use. In addition to that, it comes in a compact design. In the past, Tesla made its chargers exclusive to Tesla vehicles. However, the automaker recently began the push to establish NACS as the North American charging standard.
"This really will even the playing field," Musk said at the Thursday Twitter Spaces. "I think people should feel comfortable buying a Tesla or a GM car, and we will provide support equally to both. So the most important thing is that we advance the electric vehicle revolution."
Wedbush Securities projects that GM and Ford could add $3 billion to Tesla's EV charging revenue in a few years. The brokerage also hiked its target price for Tesla shares to $300 which is almost 30% higher than their last close.
Tesla's NACS is more widespread and reliable compared to the Combined Charging System (CCS) which the government tried to back by earmarking $7.5 billion in federal funds. Many users complain that the CCS is sometimes inoperable or inefficient. This has caused anxiety among prospective buyers who nurse the fear of being stranded on the road.
While wider adoption of the NACS is great news for Tesla, Michael Austin, a senior research analyst at Guidehouse fear that it may create more problem for the Elon Musk-led company, like increased queues in their charging station.
"There is a risk for Tesla in terms of either making the stations too busy and disappointing Tesla owners or removing that competitive advantage of having exclusive access to the best network," said Austin.
GM has no plans to open or close any plant
GM believes its production capacity is adequate to compete in the EV space. Therefore, it has no plans to open new plants. Instead, its focus is to maximize efficiency within its current production. Speaking in a recent interview with Automotive News, GM's top production executive Gerald Johnson said the company will maximize its existing manufacturing network as it transitions its offering to electric.
GM is anticipating a breakthrough year after selling 20,000 EVs in the first quarter. The company is also on track to launch several high-volume EVs. GM's all-electric future will be based on the Ultium platform.
Later in the year, Chevrolet plans to launch new EVs based on the Ultium platform including the Blazer EV, the Silverado EV, and the Equinox EV. Instead of building new plants like Ford, GM plans to retool its internal combustion engine plants for EVs.
"I'm sure we will do more all-EV plants, but we assess every plant based on its infrastructure and what it can handle and what we can convert, [retool], or maybe even just expand slightly so that we can accommodate what we need for EV and ICE production," said Johnson in an interview with Flint Assembly.
Johnson further said that he doesn't foresee the company shutting down any facility. Rather, they will use them as efficiently as possible. "Right now, we believe we have the right bandwidth to support the balance," he said. However, Johnson admits that the forecast is subject to changes.
GM to re-enter Europe with EVs only offering
According to news reports from credible sources, GM has shown intent to re-enter Europe as an EV brand only. The automaker's line-up will initially target established markets in Finland, Denmark, Norway, and Sweden.
It is believed that Cadillac Lyriq SUV will be the first model to enter these markets. The EV sold 968 units in the U.S. market in the first quarter of this year. Chevrolet Bolt remained the automaker's best-selling vehicle with 19,700 units sold. GMC Hummer completed the tally.
With the production of the Chevrolet Bolt expected to be terminated by the end of the year, there are speculations that Lyriq may experience a production bump to fill the gap. However, there are no signs yet to validate that claim. 
Related
New Deal Will Give Ford Drivers Access To 12,000 Tesla Superchargers