All New Tesla Model 3s Qualify For Full Tax Credit
EV News
Tesla discounts Model 3 vehicles in U.S. inventory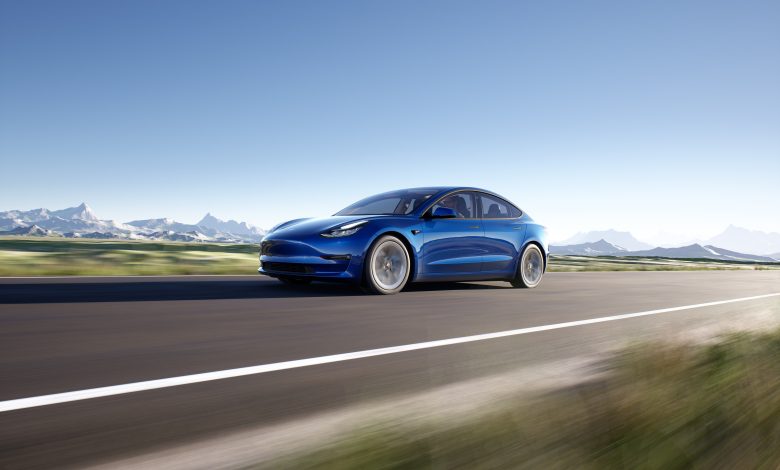 A change in Tesla's website indicates that all new Tesla Model 3 vehicles will be eligible for full $7,500 federal EV tax credits. The tax credit is broken into two equal halves of $3750 each. To get the first half, 50% of a vehicle's battery components must be produced or assembled in North America.
To get the other half, 40% of the critical materials of the vehicle must be sourced from the United States or any other country that shares free trade agreements with the U.S. Consequently, some vehicles only qualify for half of the tax credits.
After the tax credits came into law on January 1, 2023, the Treasury Department delayed the publication of the battery sourcing guideline to give EV makers time to catch up. However, the Treasury Department started enforcing the critical battery material on April 18 leading to lots of EVs losing their eligibility status including Hyundai, Volvo, Rivian, and BMW.
Tesla Model 3's full tax credit was cut in half. The new update suggests that all Tesla vehicles will now be eligible for full $7,500 credit. Before the new development, only Model 3 Performance qualified for full tax credits. The new announcement means the Model 3 rear-wheel drive and long-range all-wheel drive will also qualify.
Tesla did not disclose what the company did differently. Also, the website of the Treasury Department is not updated to reflect Tesla's claims and did not respond to media requests for comment. However, it did not stop Tesla CEO Elon Musk from tweeting about it.
New OTA will tell drivers when their tires should be changed
Vehicle tires play a crucial role in driving safety. However, when talking about safety, they are often overlooked. Tesla plans to add a new feature in the upcoming over-the-air (OTA) update that will allow owners to track the distance between tire changes and notify owners when a new tire is required.
The 2023.30 update will come with a "Tire Service Mileage" feature which was described in the release notes as, "See how many miles it's been since your last tire service. When you get your tires rotated, replaced, or swapped, tap 'Reset' to reset the counter".
Tesla's owner manual mentioned that rotating tires every 6,214 miles (10,000 km) is necessary. It also hinted at some of the factors that can cause tires to wear faster.
"We recommend rotating your tires every 6,214 miles or if the tread depth difference is 1.5 mm or greater, whichever comes first. Aggressive driving can lead to premature tire wear and may require more frequent tire service. Unbalanced and misaligned wheels affect the handling, tire life, and steering components."
Tesla vehicles already come equipped with tire pressure sensors in each of the tires and will notify the owner when there is a deviation from the acceptable pressure. Also, puncture detection is part of the tire management suite.
Tesla has continued to push the boundaries on the safety of their vehicles which is one of the reasons why they continue to hold on to the largest market share. Also, the suite of safety features that come with Teslas has helped to transform some EV pessimists that claim electric cars are unsafe. It has also earned Tesla high safety ratings from different agencies.
Tesla discounts Model 3 vehicles in U.S. inventory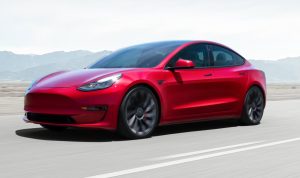 Yet again, Tesla is trying to get buyers to clear out the vehicles in its U.S. inventory by doubling discounts on some Model 3 and Model Y. This is coming at a time of rising competition from other automakers, economic uncertainty, and proposed redesign of its mainstay model.
Tesla is planning to launch a redesigned version of its Model 3 later this year in the U.S. The company has already started shipping some Model Ys with a new set of hardware that will support its Autopilot partially automated driving system.
A few weeks ago, the Model 3 was discounted by $1,300 in California. The new price of a Model 3 variant in inventory on the automaker's website is now $42,060, reflecting a discount of $2,680. Tesla also discounted some Model Ys by nearly $600. The discount on higher-priced Model X and Model S vehicles were steeper at $6,330 and $5,000 respectively.
In May, Musk told shareholders that the company will give advertising a shot for the first time in the automaker's history. Some analysts said the move is a desperate attempt by Tesla to drum up demand. Musk also predicted a difficult global economy in the next 12 months and said Tesla was not immune.
Risk of steering wheels falling off forces another Tesla recall
Following an investigation by the National Highway Traffic Safety Administration (NHTSA), Tesla has recalled 137 Model Ys due to the risk that the steering wheels may fall off. According to the automaker, the issue is linked to a single fastener.
Tesla suspects that only 10% of the recalled 137 Model Ys actually have the loose steering wheel. The NHTSA report shows that the problem was found by Tesla's service tech. The team escalated a concern upon the discovery of a loose steering wheel while fixing a different problem.
The issue occurred on May 4 but the automaker decided to file a voluntary recall on May 22. Tesla also confirmed that it was aware of up to 4 warranty claims and one field report "related to or may be related to the condition". However, no crashes, injuries, or death were linked to the problem.
In the past, there have been several instances of Tesla's steering wheels falling off. In 2020, a British man lost the wheels of his Model 3 barely a month after delivery. In January 2023, there was a similar issue where the wheel of a Model Y fell off barely a week after it was delivered.
Tesla vehicles found in China after 13 years
Three new Tesla vehicles that were never picked up by the owners since 2010 were discovered sitting in shipping containers on a Chinese dock. The Roadsters were discovered in the city of Quingdao and are about to be sold for a record amount.
According to reports, the vehicles were ordered by a Chinese startup EV company that went bankrupt before they could claim the car. It is believed that the startup planned to reverse engineer the vehicles to assist with its product development.
The sale of the discovered vehicles is being handled by Phoenix-based Tesla specialist Gruber Motor Company. The collection includes two Roadster Sports in red and orange and an orange Base trim Roadster. The batteries of the vehicles have "caked" and no longer work due to sitting idle and not being charged for so long. However, the rest of the vehicle is in their original factory condition.
Gruber Motor Company already has a vetted bid of $2 million for all three cars and has shifted the deadline in anticipation of higher offers. The cars are being shipped to Dubai so that they can be physically examined by prospective buyers.
If the $2 million offer goes through, it would mean $666,666 per vehicle which will be the biggest price ever paid for a Tesla Roadster. In February 2022, Gruber Motor Company sold the 13th Roadster ever built for a record $250,000. The new offer will trump that figure. 
Related
Tesla Prices Back Up After Months Of Persistent Price Cuts