Tesla Prices Back Up After Months Of Persistent Price Cuts
EV News
China got the highest price shift of $290 for the Model Y SUV and Model 3 sedan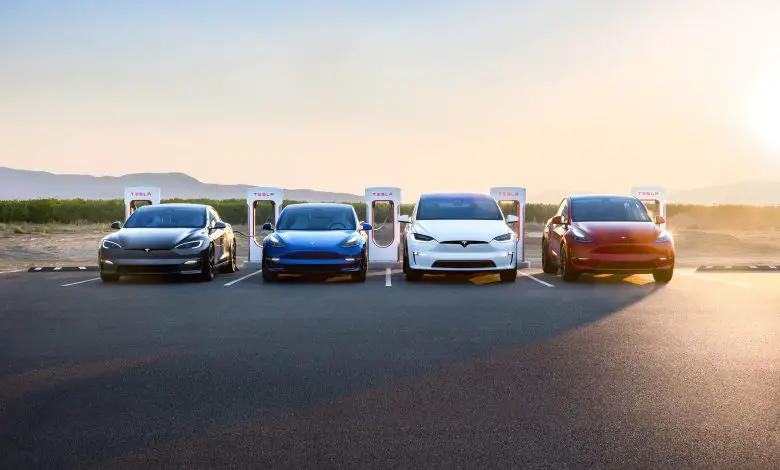 On Monday, May 1, 2023, Tesla's website showed that the electric vehicle maker has raised the prices of some of its EVs by up to $290 in the United States, Japan, China, and Canada. This was the first time that Tesla would be hiking the price of its two top-selling models in multiple markets. Regardless of the hike, the prices of the automaker's lineup remain lower than it was in January.
In April, Tesla CEO Elon Musk emphasized that the company will prioritize sales growth over margins and target profit when it rolls out its self-driving software for a larger fleet of vehicles.
Since January, Tesla had adopted a real-time pricing model that is similar to ride-sharing or airlines instead of sticking to the fixed prices of the traditional auto industry model. This means that the prices of Teslas will continue to fluctuate to match deliveries with output.
Tesla Model Y and Model 3 got a $250 price hike on the base model. Prices were also adjusted by nearly the same amount in Japan, Canada, and China according to their respective websites. This was the first time that Tesla was raising the prices of its most affordable car, the Model 3, in the U.S.
Analysts have said that the price change further showcase Tesla's dynamic pricing strategy and that it was not significant enough to change the effects of its earlier price cuts that cut the company's gross margins to its lowest since 2020.
"This doesn't change much for the company," said Craig Irwin, a Roth Capital analyst. "We would need to see several price increases for this to be an effective reversal."
The price hike may be an attempt by Tesla to stoke demand
Although Musk had said that it would continue to cut prices to boost demand, there are signs that the persistent price cuts may have led to buyer apathy where potential buyers hold off from making a purchase in anticipation of further price cuts.
"[Tesla is likely trying to] reverse customer expectation for further price cuts," said Citi analysts. "[it was also an attempt to] test demand elasticity given repeated price cuts could lead to weakened effectiveness in boosting sales volume."
China got the highest price shift of $290 for the Model Y SUV and Model 3 sedan. In Canada, the same models got a price increase of $222 while the change in Japan was $269. In late April, Tesla hiked the prices of its Model X and Model S by $2,500 in the U.S.
This year alone, Tesla has slashed prices six times before gradually raising them back up recently. From October to January, Tesla slashed the prices of its EVs in China several times after losing market shares to BYD. The price cuts sparked an EV price war with many automakers following suit.
The most recent statistics from China Passenger Car Association showed that Tesla's sales in the largest EV market jumped by 35% in March to over 88,000 units. However, it was still significantly behind BYD which sold over 100,000 units of all-electric vehicles.
Tesla resumes orders for Model 3 in the U.S.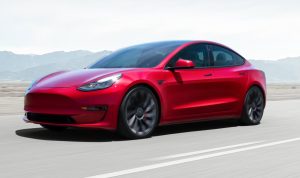 After temporarily halting orders for Model 3 long-range in the U.S. due to delivery backlogs, Tesla's website showed late May 2 that it is now open for orders. The long-range trim of the automaker's entry-level Model 3 is currently priced at $47,240 which is 18.5% lower than the August 2022 price of $57,990 when the company paused taking orders in Canada and the U.S.
"Waitlist is too long," Musk tweeted at that time in response to a question from a user about the halt on orders. "Will enable again as we ramp production."
Apart from the price, the range of the Model 3 long-range also slipped from 358 miles per charge to about 325 miles. The vehicle is eligible for half of the government's tax credits, although the Model 3 Performance version is eligible for full $7,500 tax credits.
The updated price of the Model 3 long-range all-wheel drive dual motor edition brings it closer to competitors like Kia EV6 with a range of 310 miles and a starting price of $48,700. According to the company's website, the delivery of the long-range Model 3 sedan is expected to resume in June. However, orders are still on hold in Canada.
Ford slices prices of Mustang Mach-E in response to Tesla moves
On Tuesday, May 2, Ford Motor Co confirmed that it will cut prices on its Mustang Mach-E electric vehicle and reopen orders. This is the second time that Ford is slashing prices this year following a series of cuts from Tesla.
In addition to cutting prices, Ford said that it would increase the range for standard-range battery models as it ramps up production of the electric crossover SUV in the second half of 2023.
Most Mach-E models received price cuts of between $3,000 and $4,000 depending on the version. This move saw the price of the Mach-E Premium rear-wheel drive trim drop to $46,995 from the previous $50,995. However, Ford CEO Jim Farley insists that the company will not try to stoke demand at any cost.
"We are not going to price just to gain market share," Farley said.
Farley's opinion is a direct contrast to that of Musk who said Tesla was ready to sacrifice margin to boost demand and try to make up for the margin loss through other means. Both Mustang Mach-E, the standard-range Model 3, and the long-range Model 3 qualify for $3,750 federal tax credits.
ISS tells Tesla investors to vote against the board chair's re-election
ISS, a proxy advisory firm told Tesla investors on May 3 to vote against the re-election of board chair Robyn Denholm over what they called her "lack of scrutiny of the pledging of some company stocks by Elon Musk and his brother Kimbal Musk".
According to the ISS report, pledging shares or using them as loan collaterals raises risks for Tesla investors based on the value of shares pledged and the likelihood that they would pledge more.
"Pledging does inherently pose risks to ordinary shareholders, and the likelihood of a forced sale of pledged shares increases at a time when the share price (and therefore the value of the collateral) is already declining," ISS said.
According to ISS, the pledged shares by Elon Musk is 58% of his Tesla ownership. Reuters reached out to Musk for comments but did not immediately get any. In January, Musk tweeted that advisory firms like Glass Lewis and ISS had "far too much power".
Tesla limits the pledging of company stock to a maximum loan of $3.5 billion or 25% of the total value of the pledged stock. The company's annual shareholder meeting will hold on May 16. 
Related
Renault Slams Tesla Price Cuts
Tesla Announced Price Cuts In Singapore Inventory, Chinese Buyers Fume