Tesla Announced Price Cuts In Singapore Inventory, Chinese Buyers Fume
EV News
In November 2022, Tesla shipped over 100,000 EVs it made in its China facility.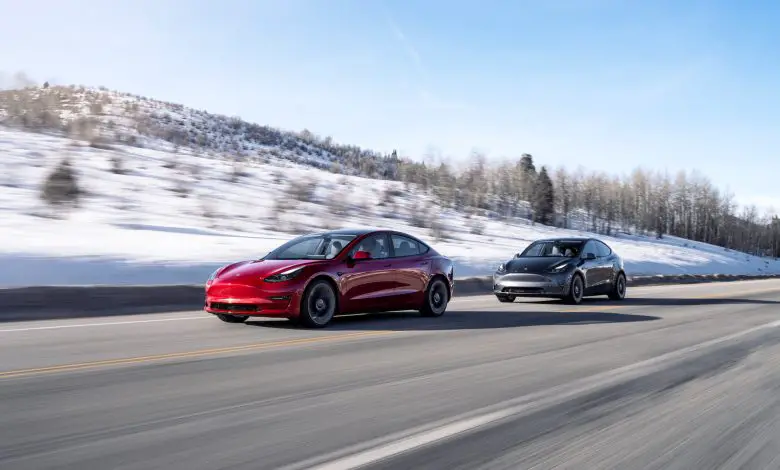 Since the last quarter of 2022, Tesla has been struggling with sales. Consequently, the electric vehicle giant has been looking for ways to make their products appealing to consumers in the face of growing competition. One technique that is working for the United States EV maker is price slash.
On Monday, January 9, 2023, Tesla started offering a discount to drivers that agree to purchase the Model Y and Model 3 in its Singapore inventory according to a sales representative of the company.
Drivers who choose to trade in their internal combustion engine vehicles (ICEs) will get a discount of $5,000 for an EV as well as another $5,000 credit towards the cost of obtaining the necessary certificate (Certificate of Entitlement) that permit a driver to own a car in Singapore.
Also, qualified buyers that have space for home installation will get the wall connector for charging from Tesla. However, the buyer has to pay for the installation. This limited-term discount is coming on the heels of a similar price slash in Australia, Japan, South Korea, and China.
Chinese buyers experience longer waiting times for certain Model Y versions
Potential buyers of certain versions of the Tesla Model Y will have to endure longer waiting times as indicated on the company's website. There are indications that the price cuts announced by the company on Friday 6 January 2023 may have inspired a flurry of new buyers in its second-largest market to place their orders.
On Monday 9 January 2023, the waiting time for the long-range and rear-wheel-drive of the Model Y was a week longer than it was on Friday prior to the announcement of the price slash. Tesla announced a price cut ranging from 6% to 13.5% on selected trims which brought its cars close to the BYD's best-selling models.
BYD is Tesla's biggest competitor in China. Analysts said that Tesla's discount may just be an indication of a brewing price war. This is coming at a time when there is faltering demand. The recent discount announcement is Tesla's second major price slash in a space of three months.
Recent studies have shown that many ICE drivers are willing to make the switch to electric but are only held back by the higher upfront cost of making that transition. Lower EV price is certainly the right step toward enhancing EV adoption. 
Tesla's price slash anger Chinese buyers
While a price slash is something that consumers always anticipate, hundreds of Tesla owners in China feel ripped off over the sudden price cuts. Over the weekend, agitated owners gathered at Tesla's distribution centers and showrooms in China demanding credits and rebates, claiming they overpaid for the EVs they bought after the first price cut toward the end of 2022.
On Saturday, January 7, 2023, approximately 200 people that recently purchased the Tesla Model 3 and Model Y gathered at the Shanghai delivery center to protest against the slash in price by the U.S. automaker for the second time in three months.
Many said they thought the late 2022 discount would not experience a sharp cut as early as the automaker announced. It is believed that the abrupt price slash was a move by Tesla to boost sales and support its production at the Shanghai plant.
One protester at the Tesla's delivery center in Shanghai who gave his surname as Zhang said, "It may be a normal business practice but a responsible enterprise should never behave like this". 
According to Zhang, the police mediated a discussion between the protesting Tesla owners and Tesla staff where the owners handed a list of demands which included an apology accompanied by credits or compensation.
Following the scheduled end of government subsidy at the end of 2022, many drivers finalized their purchases so as not to miss out on the rebate. Crowds were also reported in Tesla delivery centers and stores in Shenzhen and Chengdu which may be an indication of a wider backlash.
Following the January 6 price slash, Tesla's EV prices in China are now 13% to 24% lower than what it was in September 2022. 
In November 2022, Tesla shipped over 100,000 EVs it made in its China facility. However, that figure plummeted to below 56,000 in December following dwindling demand and the temporary suspension of local production for equipment upgrades.
Negative comments flood Chinese social media
Videos of the protesting Tesla owners quickly circulated on Chinese social media and most of them were accompanied by negative comments. A video that Reuters independently verified was filmed at the Tesla store in Chengdu. Protesters in the video were seen chanting, "Return the money, refund our cars".
According to a spokesman for Tesla China, the company has no plan to compensate buyers that took delivery of their cars before the January 6 price slash. However, the spokesman refused to comment on the protest.
In 2021, a third of Tesla's global sales came from its Shanghai factory which has approximately 20,000 workers. The Shanghai factory is Tesla's most profitable and productive plant and Tesla can't afford to lose its customer base in China.
"Tesla is facing steep competition in China like nowhere else in the world," said Bill Russo, the head of consultancy Automobility Ltd in Shanghai. "They are competing with companies with aggressive pricing in a much bigger EV market."
Tesla's shares lost another 8% of its value in the first week of 2023 after a 65% nosedive in 2022. One thing is clear, Tesla must find a way to keep their customers happy or it may attract a long-term boycott that will see a further slip in the company's shares.