NTSB Head Warns That Increasing Electric Vehicle Weight Is Risky
EV News
A study concluded each added 1,000 pounds increases the chance of death by 47%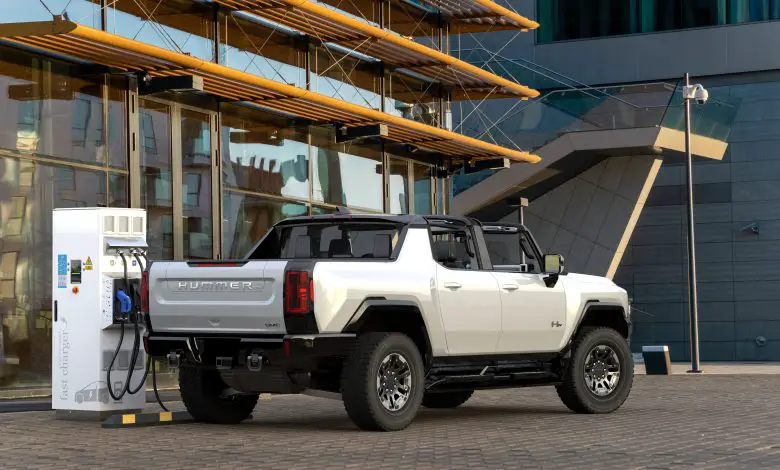 The head of the United States National Transport Safety Board, Jennifer Homendy has warned that electric vehicles are becoming too bulky and may pose a greater risk of death and severe injury when they collide with lighter vehicles.
Buttressing her point during the Wednesday 11 January 2023 speech to the Transportation Research Board in Washington, Homendy made a case with the electric GMC Hummer which weighs about 9,000 pounds (4,000 kilograms)—about 3,000 pounds heavier than the gasoline alternative.
The battery pack of the electric GMC Hummer alone weighs 2,900 pounds (1,300 kilograms) which is roughly the weight of a typical Honda Civic. Also, the Ford F-150 Lightning EV is about 2,000 to 3,000 pounds heavier than the gasoline version. Likewise, the Volvo XC40 EV and the Mustang Mach E electric SUV are about 33% heavier than their gasoline alternative.
"I'm worried about the heightening risk of death and severe injury for all road users from weightier vehicles due to increasing performance, power, and size of vehicles on U.S. roads, including electric vehicles," Homendy said. "We have to be cautious to avoid creating unintended consequences: more deaths on our roads."
The bulk of electric vehicle weight comes from the oversize battery mass. To achieve 300 or more miles of range on a single charge from an EV, the battery has to weigh thousands of pounds.
New battery technologies are cropping up that allows more energy to be packed into smaller mass. However, at the moment there is a mismatch between the weight of electric vehicles and internal combustion engine vehicles.
When approached by Reuters to comment on the matter, GM said, "safety is at the center of everything we do. All GM vehicles are engineered to meet or exceed all applicable motor vehicle safety standards".
President Biden's policies have led to a surge in EV uptake
Electric vehicle adoption has almost tripled since the start of President Biden's administration. EV makers have been pushing the boundary on the range to outcompete each other and to quell range anxiety which has been a barrier to EV adoption. However, that has come at the price of heavier EVs.
The Environmental Protection Agency (EPA) said on December 2022 that the weight and horsepower of new vehicles reached a new milestone in 2021 with the average weight of vehicles reaching 4,289 pounds. This was partly due to the rising sale of trucks and SUVs. The 2022 record is expected to surpass that of 2021.
Homendy's comment is coming on the heels of rising traffic deaths in the United States since the start of the Covid-19 pandemic and increasing average vehicle weight. No fewer than 42,915 persons lost their lives to traffic accidents in the U.S. in 2021, a rise of 10.5% and the highest number of road deaths since 2005.
The first 9 months of 2022 witnessed fewer traffic deaths compared to 2021. However, the number was still significantly high. Homendy commended Biden's plan to phase out carbon emission vehicles to tackle the climate crisis. Nevertheless, she was still concerned about the proliferation of EVs on roads and highways.
"Safety, especially as it applies to new transportation policies and technologies cannot be overlooked," Homendy said.
The impact of vehicle size on road safety
Ann Carlson, the acting Administrator of the National Highway Traffic Safety Administration (NHTSA) said on Monday, January 9, 2022 that the agency was studying how vehicle size impacts roadway safety. Just like Homendy, Carlson said the agency was "very concerned" about the "level at which heavier vehicles contributed to greater death rates".
Carlson pointed out that many drivers agree with the school of thought that says "bigger is safer". However, she noted that the mantra did not take other factors into consideration.
"Bigger is safer if you don't look at the surrounding communities and you don't consider other smaller vehicles using the road," Carlson said. "It is a complex interaction that should not be simplified."
Why EV drivers are more prone to serious accidents
It is not only regulatory agencies that are concerned about the increasing weight of electric vehicles. Michael Brooks, the executive director of the Center for Auto Safety, a nonprofit, also expressed his concerns. Speaking from a safety perspective, Brooks said setting up charging networks for longer-range EVs may be a mistake.
"EVs with bigger and heavier batteries are going to cause more damage. It is a simple matter of mass and speed," he said.
A paper published by the National Bureau of Economic Research in 2011 said that each added 1,000 pounds on a car increases the chance of death by 47% during a crash. Since electric vehicles provide instant torque, they accelerate faster than ICE-powered vehicles, and "drivers are not enlightened to handle that type of acceleration," Brooks said.
Brooks also highlighted that newer electric SUVs are tall with limited visibility. This makes it harder for the driver to have a clear view of pedestrians and other smaller vehicles on the road. Since EVs and ICEs behave slightly differently, it will take a while for drivers to make the switch to master the difference. That transition window is what will likely lead to more crashes and deaths.