Renault Slams Tesla Price Cuts
EV News
Renault Picks 3 Banks For Planned Ampere Listing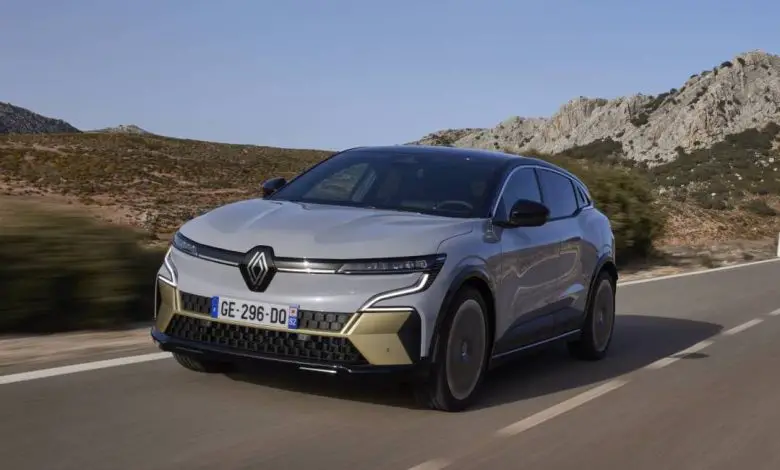 French automaker Renault has harshly criticized Tesla's electric vehicle price cuts saying the move could "kill" the vehicle's second-hand value. The comments came from Thierry Piéton, Renault's finance boss hours after Tesla CEO Elon Musk pledged to sustain price reduction to boost sales.
On Thursday, April 20, Renault's shares dipped by around 7% notwithstanding the company posted higher first-quarter revenues. Analysts are already worried about the long-term effect of price pressures across the industry. Renault has maintained that it would not cut the prices of its electric vehicles.
The French automaker revealed that it is focused on keeping customer monthly lease payments low, a move that means the automaker needs to guard the "residual value" of the car. Most new EV purchases are through finance deals. Consequently, motorists finance the depreciation of the vehicle over the lease period instead of its overall value.
The more value a vehicle is anticipated to lose over the three years lease period, the higher the monthly payments would be. Renault sells around 80% of its EVs on finance.
"When you cut prices significantly, residual value takes a hit," Piéton said. "There is no big incentive to cut the prices and kill the residuals and go into a spiral that some of the competition has done. If it results in the short term to slightly lower volume, so be it."
Piéton's comment was a direct swipe at Tesla which has cut almost a fifth of prices since the beginning of 2023. This has since sparked a price war in the industry. Renault has made significant progress in turning around its financial woes occasioned by the coronavirus pandemic.
Persistent price cuts may kill customer confidence in EVs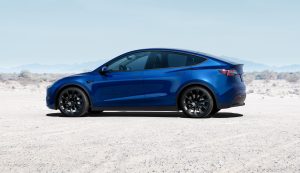 Luca de Meo, Renault's Chief Executive has also faulted Tesla's sustained EV price cuts, warning that it could destroy value for customers. The criticism is coming after the French automaker announced that it doubled its profit margin last year.
"I hope that they [Tesla] continue to reduce to zero, but we will continue to protect the value of our EVs," de Meo said. "This is destroying value for the customer, for sure, when you do this."
There are also concerns that persistent price cuts will delay the transition to EVs as more drivers will hold off their purchases in anticipation of future price cuts. Recent price cuts from Tesla have led to protests from customers that already purchased their vehicles at higher prices. This saw Tesla vehicles lose significant value overnight.
Renault announced that its operating margins rose by 5.6% in 2022, doubling the 2.8% recorded in 2021. This number exceeded forecasts which were increased last summer as the French automaker achieved its turnaround target 3 years earlier than scheduled.
"Now, we are out of the emergency room and back in the game, now we are ready to race," de Meo said. "[Our] fundamentals have been thoroughly cleaned up and there will be no turning back."
Renault may be forced to cut prices
Although the French automaker has remained adamant about cutting the prices of its EV trims, analysts say that the company may not be able to resist for long. According to analysts, Renault slashing prices may be the only way it would remain competitive.
"Renault may be forced to lower its prices and find new efficiencies via its new manufacturing plants in northern France," said Orwa Mohamad, a Third Bridge analyst.
Earlier on April 19, Musk had said that Tesla will continue to lower prices in an attempt to increase market share. The U.S.-based EV maker has set an unofficial goal of selling 20 million vehicles a year by 2030. This would make it larger than Volkswagen and Toyota combined.
"This is a good time to further increase our lead, and we'll continue to invest in growth as fast as possible," Musk told investors.
Since Tesla started slashing prices at the beginning of the year, the residual price of its vehicles has plummeted significantly. According to a Financial Times March report, this trend will make the leasing of Tesla vehicles more expensive.
Renault picks three backs for the planned listing of its EV unit, Ampere
The French automaker has chosen three banks, JPMorgan, Goldman Sachs, and BNP Paribas as investment banks to work on the proposed listing of its EV business, Ampere. The three banks will take on the role of joint global coordinators on Ampere's initial public offering (IPO).
According to a source familiar with the development, Societe Generale, Nataxis, Morgan Stanley, HSBC, and Citigroup will serve as joint book-runners. Also, Mediobanca will take the role of co-lead manager. The names of the investment banks were first reported by Bloomberg.
Renault plans to list Ampere in Paris before the end of the year, but that will depend on market conditions. According to credible sources, Ampere could be valued at around $10.96 billion. However, the management of Renault is yet to release an official valuation for the unit saying it was up to the market to decide.
All the banks listed in the deal are yet to officially comment. Also, Renault has declined to comment on the names and roles of the selected banks for the proposed listing.
ABB Robotics is supporting Renault's EV plant network
ABB Robotics, a manufacturing tech specialist has disclosed that it would support Renault Group through the provision of robotics technology that will help to automate the French automaker's EV production network across key markets.
In the last 24 months, ABB has delivered most of the 160 units of Renault's large industrial robot portfolio. However, the financial details of the order remain sealed. ABB said its robotic automation will help the French automaker to increase capacity at its advanced e-motor assembly line in Douai and Cléon, France.
"ABB is proud to have worked with Renault Group for more than two decades and we're delighted to support them again as they accelerate the electrification of their product line-up," said Marc Segura, President of ABB Robotics division.
ABB's technology will assist in the production of the next-generation EVs with new advanced body-in-white facilities at Renault's Douai facility.
"Renault Group has established itself as a pioneer in the EV market with successes such as the Renault Zoe," said Segura. "With our expertise in flexible manufacturing, we look forward to ensuring these successes continue as we all move towards a sustainable transport future."
Related
Renault And Nissan Unite For Two Small Electric Vehicles In India
Nissan's 15% Stake In Renault Electric Vehicle Unit A Sign Of Good Times