Tesla Optimistic Of Launching Full Self-Driving This Year
Autonomous Driving/AI
EV News
Tesla FSD Beta program surpasses cumulative 150 million miles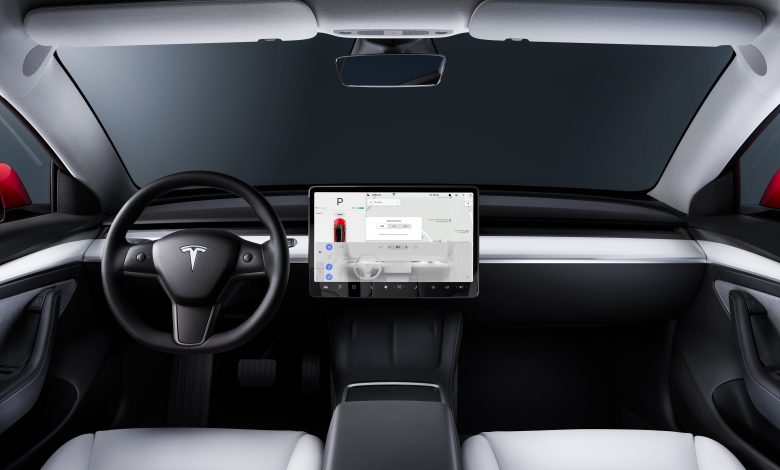 On Wednesday, April 19, Elon Musk said that Tesla will likely launch full self-drive technology before the year runs out. Musk also said the launch will help the company to generate significant profits to balance some of the margin pressure the company is facing due to recent price cuts.
Speaking on a conference call Musk said "I hesitate to say this but I think we'll do it this year". The company had missed previous targets set by Tesla CEO to achieve self-driving capability.
According to Musk, the test version of what the company refers to as Full Self-Driving (FSD) software will be "two steps forward, one step back between releases, but the trend is very clearly towards full self-driving, towards full autonomy".
The current version of Tesla's FSD has been a source of controversy and has attracted regulatory and legal scrutiny due to crashes. Tesla has said several times that the technology doesn't make the car autonomous and requires the driver to always have their hands on the wheel to take control. However, the name of the software contradicts that instruction—and maybe confuses Tesla drivers too.
Zachary Kirkhorn, Tesla's financial chief said the company's automotive margin in the first quarter suffered not only price slashes but also raised deferred revenue for FSD software and that "this deferral should get recognized once some of the software catches up". However, Kirkhorn failed to offer further explanations.
Sam Abuelsamid of Guidehouse Insights noted that Tesla was making some changes to the hardware of some of its models which temporarily disables some FSD features on newer vehicles. Tesla offers the FSD software as an option for a whopping $15,000.
"We do have this unique strategic advantage," said Musk. "We are making a car that, if autonomy pans out, that asset will be worth a hell of a lot more in the future than it is now".
Tesla FSD Beta program surpasses cumulative 150 million miles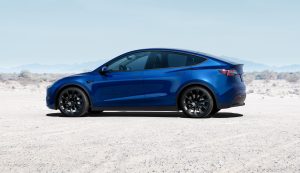 While the controversy on Tesla's FSD rages, the Beta program has hit another milestone. Tesla's FSD Beta program has hit over 150 million miles driven by users since it was first launched in October 2020. The milestone was highlighted in the company's Q1 Update Letter.
"Our growing fleet of FSD Beta users has an exponential impact on total FSD Beta miles driven—over 150 million miles to date and counting," the company wrote in the Q1 Update Letter. "This level of data collection is unprecedented in the industry. Mass collection of diverse datasets is essential for an AI-based approach—the only approach we believe can work for scalable autonomy."
Also, Musk bragged about it in his opening remarks at the Q1 earnings call. While delivering his opening remarks, Musk highlighted the exponential growth in the number of miles traveled by FSD Beta. He also mentioned that the number separates Tesla from its competitors.
"Those who understand AI will understand the importance of data—of training data and how fundamental that is to achieving an incredible outcome," Musk said.
Tesla is focused on improving its neural net training capabilities which are key to achieving full autonomy. Data and AI advancements are crucial to the ongoing development of Full Self-Driving and Autopilot.
Musk also revealed that Tesla has increased its procurement of NVIDIA GPUs, notwithstanding the company is working on its Dojo project, a training platform that Musk believes has the potential to deliver immense improvement in training costs. Musk compares Dojo's potential to Amazon and Amazon Web Services (AWS) business.
"Dojo also has the potential to become a sellable service that we would offer to other companies in the same way that Amazon Web Services offers web services, even though it started out as a bookstore," Musk explained. "So, I really think that, yes, the Dojo potential is very significant."
BYD argues that self-driving is more practicable in factories
Not everyone is as optimistic as Musk when it comes to autonomous driving. Chinese battery and EV giant, BYD has argued that Fully autonomous driving is "basically impossible". The automaker also added that it would be better applied in the manufacturing sector.
Many automakers continue to sink billions of dollars into self-driving technology. Using some form of tech to assist drivers with navigation on highways, parking, and several other tasks is increasingly becoming a marketing strategy that Tesla and other automakers are using to win more buyers—while setting the ultimate goal of achieving fully autonomous driving.
"We think self-driving tech that's fully separated from humans is very, very far away, and basically impossible," said BYD spokesperson Li Yunfei on the sidelines of the Shanghai auto show. "When we think about [autonomous driving tech] from all aspects, from human psychological safety needs, from ethics, from regulation, from technology—including application in this industry—we haven't figured out [the logic] and we think it is probably a false proposition."
Both established tech companies and startups have worked tirelessly for years in China to develop fully autonomous driving technology. Some firms have received approval from local authorities to operate autonomous taxis in Beijing, Shanghai suburbs, and other cities.
"There may be many industries and businesses that invest a lot of money on this [tech], and after investing for many years, it will prove it leads nowhere," Yunfei said.
Full self-driving for personal vehicles is still prohibited on public roads in China. Yunfei highlighted that about 2 million people lose their lives to traffic accidents annually and that when full autonomy is allowed, it would be hard to tell who was at fault.
Nevertheless, developers of assisted driving technology claim that features like smooth braking when the car senses an obstacle can make the entire driving experience safer. BYD offers assisted driving technology in some of its vehicle models. 
Related
Tesla's Full Self-Driving Beta v11 is Rolling Out This Weekend – Elon Musk
RoboSense Launches LiDAR For L4 Autonomous Driving