Australia Unveils New Vehicle Pollution Guidelines To Enhance EV Uptake
EV News
Australian minister said the country will no longer settle for less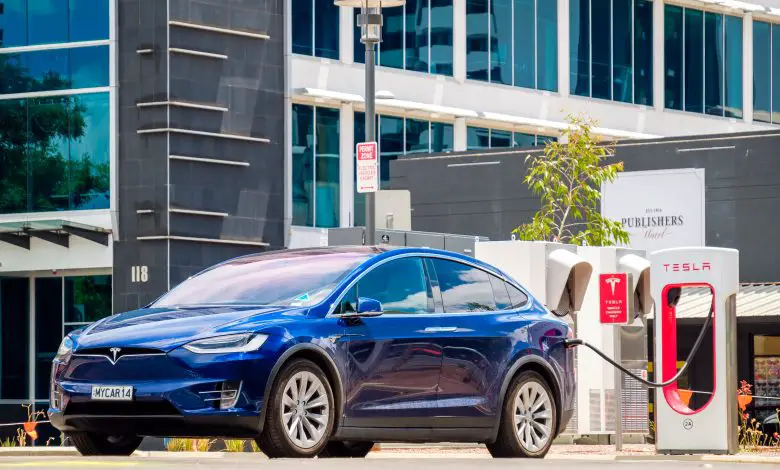 The government of Australia on April 19 unveiled new standards that target vehicle emissions. The wide-ranging roadmap is intended to fast-track electric vehicle adoption, give Australians the choice of better EVs, and promote cheaper-to-run vehicles. This is Australia's attempt to catch up with other developed economies.
Last year, EVs accounted for just 3.8% of vehicle sales in Australia which is far behind the 15% recorded in Britain and 17% in Europe. According to Energy Minister Chris Bowen, the new electric vehicle strategy will outline the amount of carbon dioxide that a vehicle is allowed to emit when running. The details will be finalized in the coming months.
"Fuel-efficient and electric vehicles are cleaner and cheaper to run. Today's announcement is a win-win for motorists," Bowen said. "Fuel efficiency standards would require more affordable electric vehicles to be sent to Australia."
Available data suggest that new vehicles in Australia use 20% more fuel than in the U.S. and 40% more than in the EU. Studies indicate that the introduction of fuel efficiency standards could save motorists up to $349 annually.
In developed nations, transport is fingered as one of the largest sources of carbon emissions. In Australia, that sector ranks third in that regard. The new vehicle pollution guideline will help to drive down the country's emissions by up to 3 million tons of carbon by 2030 and more than 10 million by 2035. Although the move was well-received by the Electric Vehicle Council (EVC), the body is advocating for strong standards that are at par with the modern world.
"If we squib it on the detail, Australia will remain the world's dumping ground for dated, high-emission vehicles," said Behyad Jafari, EVC chief executive.
Australian minister said the country will no longer settle for less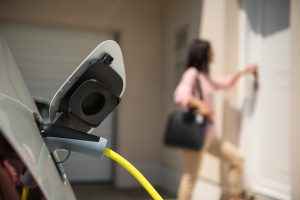 According to Bowen, the new vehicle pollution guideline carried everyone on board including unions, businesses, climate groups, motoring clubs, automakers, and the Australian government. This strategy offers the leadership and coordination necessary to improve infrastructure and lower costs so that more accessible and affordable EVs will be delivered to the Australian market.
"This strategy delivers on our commitment to provide greater choice for Australians to drive cars that are cleaner and cheaper to run," said Bowen. "The government has already cut taxes on EVs through the Electric Car Discount saving up to $11,000 a year on a $50,000 EV. Thanks to the Albanese Government's leadership, two and half times more EVs are being sold this year than they were at this time last year."
Australia's fuel standard may differ slightly from what is obtainable in other developed countries. Minister for Infrastructure, Transport, Regional Development and Local Government, Catherine King said the government would implement fuel efficiency standards that will be unique to Australia's market.
"This strategy offers a historic opportunity to develop fuel efficiency standards that learn from international best practices while recognizing the unique needs of Australians," King said. "It will send a strong message to the global car industry that when it comes to transport technology, Australia will no longer settle for less."
Consultations regarding the design of fuel efficiency standards will start on April 19 and will be available through www.cleanercars.gov.au. Using the outcome of the consultation, the government will unveil its proposed Fuel Efficiency Standard by the end of 2023.
What is a Fuel Efficiency Standard?
The Fuel Efficiency Standard will set a limit on the average pollution allowed by an automaker's fleet. The policy will force automakers to balance sales of high-emission vehicles like diesel and petrol SUVs with sales of low and zero-emission vehicles like all-electric and hybrid vehicles. Automakers that fail to meet their carbon emissions limit will be slammed with fines.
Although part of the aim of the standards is to encourage automakers to lower carbon emissions from their fleet, they also offer incentives to brands that bring more environmentally friendly vehicles to the country. According to Jafari, the lack of fuel-efficient standards in Australia means buyers have missed out on EVs sold in other countries with the policy.
"The technology continues to improve and EVs around the world are available in more segments, like trucks and more SUVs or cheaper EVs, but they're just not brought to Australia," Jafari told AAP. "What we can see pretty clearly now is that all of the major markets [have a standard]".
Over 80% of the vehicles sold worldwide are covered by fuel efficiency standards. Indonesia, Turkey, Russia, and Australia are the only four wealthy nations that don't have the policy in place. Earlier this year, New Zealand introduced its fuel efficiency standard. The move has led to a spike in EV sales in the country from just 4% in January 2022 to 22% in March 2023.
The new fuel efficiency standard has the backing of the Federal Chamber of Automotive Industries which represents 68 auto brands in the country. The body's chief executive Tony Weber said the Australian government's pollution limits should be feasible.
Automakers are already committing to offering more EVs in Australia
BMW announced that it will launch the i7 M70 xDrive variant from its flagship 7 series into the Australian market later this year. When that happens, it will be the most powerful EV in the Australian market yet. The i7 M70 comes with a dual motor powertrain and will produce 485 kW of power and 1,100 Nm of peak torque which will push the car from 0 to 62 miles in 3.7 seconds.
It will be powered by a 106kWh battery pack and can hit up to 348 miles (WTLP) on a single charge. The EV's top speed is capped at 155 miles per hour. Charging the battery can be done with either the DC fast charger at a speed of up to 195 kW or the AC charger at a speed of up to 22 kW. The premium version of the vehicle will be priced at over $230,000.
Ford has also declared its intention to have at least 5 all-electric vehicle offerings in Australia by the end of next year. Outlined for the Australian market include the popular Puma small SUV, two electric transit vans, and the Mach-e Mustang.
At the moment, Ford doesn't have any EV offering in Australia despite the great performance of the Ford F-150 Lightning truck, the E-Transit van, and the Mach-e Mustang in European and U.S. markets. At the recent Melbourne Grand Prix, Ford said the Mach-e Mustang will come to Australia later this year with reservations scheduled to start soon.
Related
BYD Dominates Australian Market, Expansion Into Other Markets Coming
Australian Startup Improves Conversion Of Classic Cars To EVs