Toyota Wants To Localize EV Supply Chain In China
EV News
Toyota has partnered with local Chinese groups for its EV rollout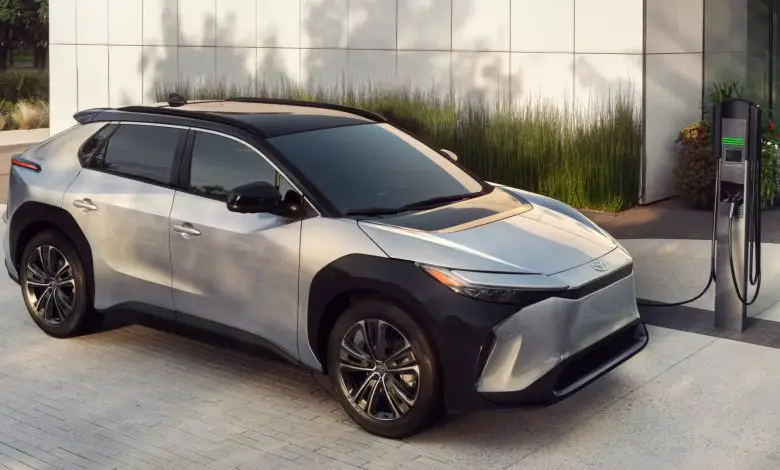 Toyota Motor Corporation seems to be running into "a sense of crisis" in its China business. This was disclosed by the company's new Chief Executive Koji Sato who pledged to boost local electric vehicle supply chains following the intensification of geopolitical and technological challenges.
In a group interview on April 21, Sato who took over the top job at Toyota earlier this month promised "bold" efforts to drive further localization as the Japanese group attempts to catch up with the rapid technological shift in the auto industry.
"I do feel an underlying sense of crisis that we need to accelerate our efforts to do business in this market," Sato said.
The sales of Toyota vehicles in China experienced the sharpest decline in recent months with some other foreign brands due to the slow rollout of all-electric vehicles. During the Shanghai motor show a week earlier, Toyota unveiled two models from its bZ series. However, the Toyota boss revealed that the event highlighted China's enormous advancements in EVs as well as autonomous driving technology.
"It is important to raise the speed from development to production of battery EVs in China," Sato said.
Sato's comments are coming on the heels of growing geopolitical risks facing Japanese companies due to the tensions between Washington and Beijing. Several multinational groups are scaling back their exposure to China and producing in other countries. Foreign automakers are also focused on only making cars and parts in China that will be used exclusively in the country.
Foreign automakers have found it harder to decouple because they have mostly entered into joint ventures with local Chinese groups. Also, owing to the size of the Chinese market, companies cannot resist investing in it.
Toyota has partnered with local Chinese groups for its EV rollout

The Japanese automaker, in 2019, signed a deal with CATL, a Chinese battery group, to develop batteries for its EVs. Also, it has partnered with BYD, China's largest EV and hybrid vehicle maker, for the production of its bZ3 sedan, its second mass-produced electric model that is anticipated to launch in China later this year.
Toyota emphasized that the company remains committed to the production of consumer-centric cars and that many of its existing models in China were locally made. However, Sato maintains that "a compact supply chain" with lower logistic costs was vital to the enhancement of EV productivity.
Toyota plans to aggressively chase a similar localization strategy for its EVs in the United States. The company hopes that by doing so it will share in the Biden administration's generous tax credits.
"In areas where there is an acceleration in the shift towards battery EVs, like China and the US, we need to be bold with local production," Sato said.
Since the beginning of the year, Toyota has recorded a persistent decline in sales compared to the previous year. According to the China Passenger Car Association's (CPCA) report, Toyota recorded a 23.5% year-over-year (YoY) decline in sales in January including BEV and ICE sales. In February, the company reported another 12.2% decline in sales YoY, although it gained 0.9% marginally year-to-date (YTD).
Toyota sold 136,400 vehicle units in China in March 2023, a decline of 18.5% YoY. By the end of Q1 2023, the Japanese automaker's sales volume in China was 379,900, a decline of 14.5% YoY.
The Biden administration's tax credit continues to impact the EV market
President Biden has shown full support for EVs, the most remarkable being signing the Inflation Reduction Act (IRA) that grants incentives to support all-electric vehicle production in the United States or countries that share free trade agreements with the United States.
Since it was signed into law by President Biden, the IRA has significantly affected the EV market globally. Many companies outside the United States are either building facilities or forming joint ventures with companies in the United States to qualify for the tax credit. For example, LG Energy Solutions, a South Korean battery supplier is working closely with Tesla and Ford to build battery production facilities in the United States.
Toyota Motor North America (TMNA) reported a sharp increase in the sale of electric vehicles in the first quarter of 2023. In March alone, EVs made up 27.5% of TMNA's overall sales volume with a total of 469,558 vehicle units sold. Out of the total sales volume, about 118,836 were electric vehicles.
"With 22 electrified vehicle options between both the Lexus and Toyota brands, the most among any automaker, we're giving customers a choice that fits their lifestyle, pocketbook, and needs," said Jack Hollis, TMNA's executive vice president of sales. "We continue to make improvements to our vehicle inventory to satisfy customer demand while doing all we can to exceed expectations as e introduce more electrified vehicles throughout the balance of 2023."
Toyota has been resistant to electrification and it has backfired
In the last two decades, Toyota has only unveiled one all-electric vehicle model, the bZ4X. At some point it was recalled and off the market for four months due to the increased risk of wheels falling off. Other automakers like Volkswagen and Ford had 8 EV models in the market that qualified for tax credits until April 19 when the list was revised.
The delay in embracing electrification has left Toyota behind other automakers in securing subsidies and EV market share—currently dominated by Tesla. Sadly, Toyota's combustion engine models are becoming obsolete and the production capacity built to assemble them is running the risk of becoming a stranded asset.
Sato has expressed support for an "EV-first mindset" but has not made any commitment to a major change in Toyota's electrification strategy. However, the company needs to make that shift as soon as possible. All eyes remain on Sato to see how he leads Toyota's EV transition through the massive scale-up of EV production. 
Related
Toyota Makes Adjustments To EV Strategy, Unveils Cars Of The Future
Toyota Rolls Out Second bZ EV Sedan. Plans To Reconsider EV Strategy