Fisker Ocean SUV Will Offer Swappable Batteries
EV News
Fisker Ocean won the 2023 Red Dot Production Design Award for Best Electric Vehicle.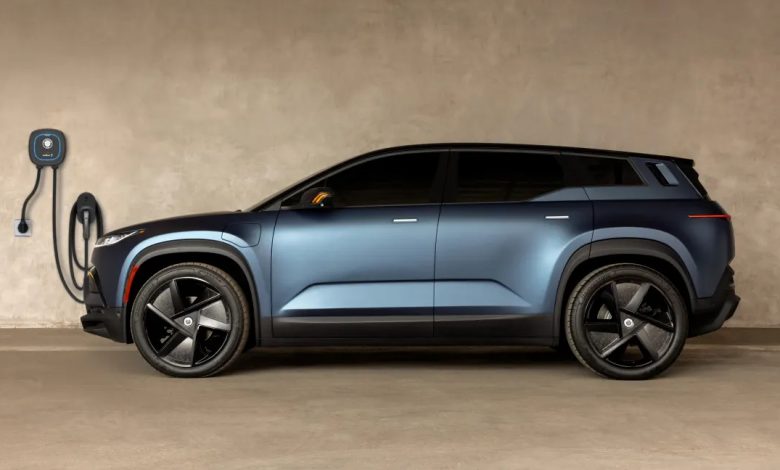 Electric vehicle drivers often complain about how long it takes to recharge the battery. It could be anywhere from 20 minutes to 1 hour depending on the EV brand and the type of charger. Charging at home is even worse and will take several hours for the battery to be fully charged. This has become one of the hurdles turning people off from making the switch to EVs.
EV startup Fisker wants to change that with the introduction of swappable batteries. Instead of recharging a battery, drivers will have their depleted batteries swapped with another that is fully charged in a short time the company says will be comparable to refilling gasoline.
To achieve this, Fisker is partnering with Ample, a battery swapping startup, to offer drivers of the Ocean SUV battery swapping option starting in 2024. Fisker said battery swapping will be cheaper per mile compared to gasoline.
"Our partnership with Ample will enable us to broaden the vehicle use case for our customers," said Henrik Fisker, the company's Chairman and CEO. "We're thrilled to offer Ample's innovative battery-swapping system, which will bring a new level of affordability to the Fisker Ocean and potentially to the other vehicles we intend to bring to market in the future."
When a driver pulls into one of Ample's battery swapping stations, the vehicle will be suspended and the dead battery will be automatically removed and replaced with a fully charged one. The entire process is automated and takes only a few minutes.
https://www.youtube.com/watch?v=5hcCbg1Nf-c
Fisker has set its eyes on fleet operators that want to go electric without disrupting its operations with long waiting hours in charging stations. The automaker plans to start delivering the Ocean EV on Friday, May 5, 2023. Deliveries will begin in Europe while that of the U.S. will follow at a yet-to-be-announced date.
Ample's technology is already in use by some fleet drivers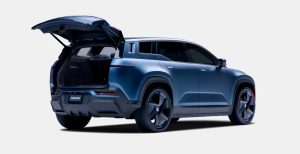 In California, some Uber drivers are already making use of Ample's technology to skip long charging stops. Also, the company has big expansion plans including expanding its footprint in Europe as well as offering battery swapping to regular drivers, car-sharing, and last-mile delivery.
"We're incredibly excited about our relationship with Fisker," said Khaled Hassounah, co-founder and CEO of Ample. "They've developed best-in-class EVs that our team is proud to support. We're looking forward to assisting with making the Fisker Ocean available to a wide segment of customers as a part of our goal to bring more EVs on the road."
The benefits of Ample's battery-swapping technology over traditional plug-in charging are enormous. For example, the company can deploy a site in just a few days, unlike the longer time it takes to build supercharging stations.
Since the batteries in Ample's technology are charged slowly, the site doesn't require a super high voltage connection. Also, slowly charging batteries extend their usable life. With swappable battery technology, drivers will have the freedom to upgrade their batteries to the most recent battery chemistries instead of being stuck with one pack for the EV's lifespan.
Also, with Ample's technology, drivers may be more willing to purchase EVs with less powerful batteries (which are usually cheaper). Although battery swapping is a fairly new concept in the United States, it has built a large followership in China.
Nio, a Chinese electric vehicle startup, has built hundreds of swapping stations across the country for its customers. Tesla also experimented with the idea in 2017 but later abandoned the project.
Fisker is reaching out to European customers
As of May 4, Fisker started sending out emails to its European customers asking for their billing and registration details in preparation for delivery of the Ocean One vehicles in the region. The emails shared in Fiskerati Forums were written in German, Swedish, and Danish.
The English translation read, "We will make the delivery schedules for your Fisker Ocean and will need some additional information from you, such as confirming your billing address. Please confirm your details by clicking the button below".
Upon clicking the button, the customer receives another message that asks if they plan to use the vehicle privately or for business purposes as well as a request for their registration address. The survey is similar to the one the company conducted for U.S. customers in January.
In the last week of April, Fisker received regulatory approval in Europe. Although the company's initial plan was to deliver the electric SUVs to U.S. customers before anywhere else, the company is yet to get EPA approval and will focus on delivering to European customers where it has received approval.
Fisker Ocean won the Red Dot award
In April, Fisker Ocean won the 2023 Red Dot Production Design Award for Best Electric Vehicle. The electric SUV was honored with the award for its exceptional product design including its attractive aesthetics, user-friendliness, and excellent functionality. Fisker Ocean, the company's first vehicle, was evaluated across multiple factors including durability, sustainability, and responsibility.
"I've always believed that great design can change lives because it's an emotional experience," the company's CEO said in response to winning the award. "We're honored our peers in the design community recognized the Fisker Ocean. With this vehicle, we strived to create a well-balanced, sculptural surface that exudes a powerful road presence. Our goal for the Fisker Ocean was for everything about it—exterior, interior, and technology features—to be simple, intuitive, and delightful."
The Red Dot Design Award is one of the most reputable design competitions across the globe. It is often recognized as the mark of quality for good design. The award is divided into three disciplines namely design concept, brands and communication design, and product design.
To pick the winner, all the entries were evaluated by more than 50 design experts around the globe. All the entries were judged based on four key design qualities namely responsibility/sustainability, ease of use, aesthetics, and product function. The international design experts unanimously voted Fisker Ocean SUV the Best Electric Vehicle 2023.
The company CEO and the Fisker design team will be handed the Red Dot Award on 19 June 2023 at the Red Dot Gala in Essen, Germany. The Red Dot Award-winning vehicles will be on display at the Red Dot Design Museum from June 2023 to May 2024. 
Related
Honda To Launch Electric SUV In 2025 Ahead Of Schedule