Ford Re-opens F-150 Lightning Orders
EV News
Ford is considering a three-row electric SUV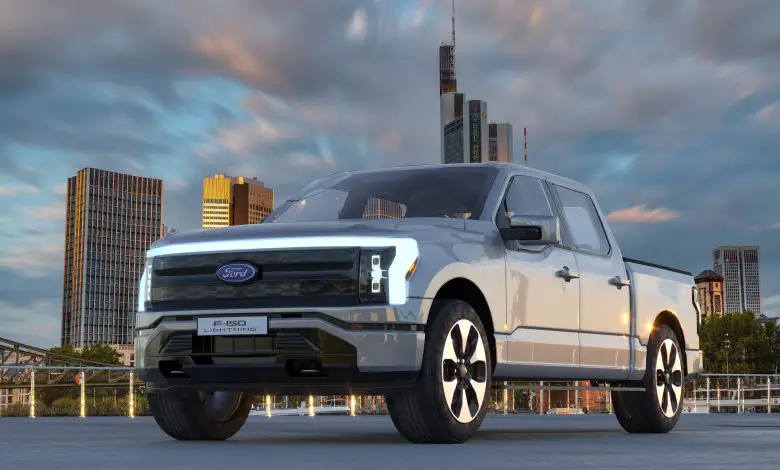 Ford Motor Co. has opened orders for its F-150 Lightning truck. The move is part of the automaker's plan to ramp up production to 150,000 units annually. However, the company seems to be facing another production challenge in the form of missing door handles, a source revealed to Reuters.
In February, Ford was forced to temporarily halt the production of the F-150 Lightning pickup trucks after a battery fire but resumed production in March.
"While a supplier part shortage is affecting some of our North American plants, we expect to make up all of the production that is impacted," the company said in an email on May 3.
Since its unveiling in May 2021, the F-150 Lightning has become one of the best-selling trucks in the United States and beyond. By the end of 2021, it had garnered over 200,000 reservations. The Dearborn, Michigan-based automaker refers to the F-150 Lightning as its "smartest, most innovative truck".
Reports show an interesting face about Lightning buyers
Interestingly, a recent report shows that more than half of F-150 Lightning buyers are non-truck brands. The majority of them have never driven Ford before. This was highlighted by the company's CEO Jim Farley during the automaker's first-quarter earnings call.
"Almost all the full-size pickup truck EV customers were new to Ford," Farley said. "We plan to do that with a three-row crossover and with a bunch of EV Pro vehicles, which we believe will be a huge growth for us."
On 9 May 2023, Ford will open the 23MY F-150 Lightning order bank to all customers including on Ford.com. This time reservations are not required for a customer to place an order. Prior to this, potential buyers were required to hold a reservation and were invited to place an order through the F-150 Lightning Reservation to Order Program.
All the F-150 trims including Lightning XLT, Lariat, and Platinum will be available to order. The automaker revealed that its electric pickup will qualify for full $7,500 tax credits.
Restructuring will cost Ford $1.5 billion to $2 billion in 2023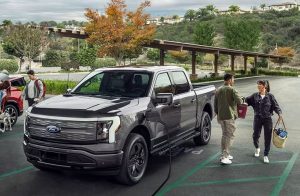 A regulatory filing by Ford on May 3 shows that the automaker foresees between $1.5 billion to $2 billion in restructuring charges in 2023 as it plans to exit unfavorable locations and slash its workforce.
The charges are linked to "employee separations and supplier settlements" adding that it may take restructuring actions "where a path to sustained profitability is not feasible when considering the capital allocation required for those businesses".
Earlier this year, Ford revealed that it plans to slash one in nine jobs in Europe, as part of a drive to bring down costs in the region and focus on engineering know-how in the United States. The automaker has also been scaling back its operations in Brazil and India to invest more in its EV unit.
This revelation is coming on the heels of the company's robust quarterly results, although the company continues to record losses in its electric vehicle unit. In the last quarterly call, Farley emphasized that future Ford EVs will have fewer body styles for lower manufacturing costs.
"We want to have a lot of scales per top hat," Farley said, suggesting the company's plan to avoid niche models.
Ford mulls three-row electric SUV
About 60% of reservation holders for the F-150 Lightning truck are newbies to the Ford brand. The company wants to replicate the same success with other types of vehicles in the near future including a three-row electric SUV.
Ford may be considering the evolution of the Ford Flex or the newer Ford Explorer to keep existing drivers of the Mach-E who may want to move to another brand for something larger.
"We found that customers are loyal to full EV powertrains once they enter, but they are not brand-loyal for their first purchase," Farley said. "We are seeing that the second EV purchase is much more loyal to the brand in these developed EV markets."
According to Farley, the company's future models will lead to tremendous growth. However, the CEO warned that the growth will need to be managed.
"In the small, medium utility segment, it will be a very saturated two-row EV market," Farley said. "Against this backdrop to ensure profitable growth, we know we have to have a fresh, compelling offering with the right cost structure—something we continue to improve with the Mustang Mach-E."
Farley disclosed that the company was able to lower the bill of materials for the Mach-E by $5,000 per vehicle which explains the recent price slash on the Mustang Mach-E lineup. Ford is yet to reveal the future EVs that will be built at its facility in Oakville, Ontario. However, it is possible that the automaker will use it for the three-row SUV.
Ford recalls over 200,000 vehicles for airbag inflator installation
Ford Motor Co. has issued a recall for some 2004 to 2006 Ranger vehicles because of likely incorrect installation of front passenger airbag inflators. According to a letter revealed by the National Highway Traffic Safety Administration, the recall affects 231,942 vehicles.
Under the previous recall, the affected vehicles had received replacement front passenger airbag inflators. The NHTSA mentioned that if an inflator is not properly installed, it may not inflate the passenger airbag properly which will raise injury risk during a crash.
Dealers are required to inspect and reinstall the front passenger airbag inflator where necessary, for free. Owners of affected vehicles will get a notification email on May 22. In February, Ford recalled 98,000 Rangers for a similar problem.
Owners of affected vehicles can contact Ford customer service at 1-866-436-7332. Alternatively, they can also contact the NHTSA through its vehicle safety hotline at 1-888-327-4236 (TTY 1-800-424-9153). 
Related
Ford Hikes The Price Of F-150 Lightning Again
Ford F-150 Lightning Price Hike: Still worth the money?