Honda To Launch Electric SUV In 2025 Ahead Of Schedule
EV News
Honda has set the goal of making 2 million EVs yearly by 2030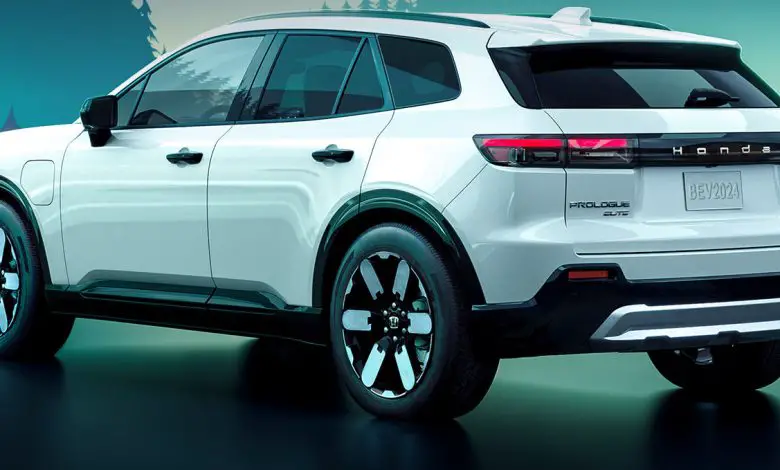 On April 26, Honda Motor Company revealed its plan to unveil its first e:Architecture-based electric vehicle in North America in 2025, a year earlier than it originally proposed. The proposed in-house vehicle platform will lay more emphasis on software and over-the-air updates.
Honda also mentioned that the upcoming SUV will feature a proprietary operating system, which will "enable the continuous advancement of vehicle functions and services for customers even after the vehicle is purchased".
The revelation was made during a press conference in which the Japanese automaker presented its last 12 months' fiscal results. The Japanese automaker also seized the opportunity to present its immediate plans for the future.
Honda plans to make a 7% return on sales in 2026. However, all indices show that the automaker is still far from achieving that goal. At the presentation, Honda stressed on its EV future including accelerated plans to introduce new EV models.
Although Honda was late to join the North America EV race, it has leveraged GM's Ultium architecture and EV platform to get its EVs out quickly. The Honda Prologue and ZDX which are on track to go on sale in the United States by 2024 were built on the GM platform.
The mid- to large-sized SUV that Honda plans to launch in 2025 will be based on its proprietary architecture. The company plans to ship a total of 10 new EVs into the market by the end of 2027 while working on making its entire portfolio electric by 2035.
Apart from working on new EVs, Honda also plans to expand its charging infrastructure in the U.S. The Japanese automaker plans to roll out a new energy business that will utilize the power supply capabilities of EVs while also working on establishing a dedicated charging network for Honda customers.
Honda CEO admits that Chinese automakers are far ahead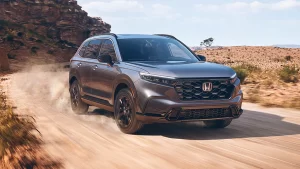 Honda now faces steep competition from Chinese automakers that already control a large chunk of the global EV market. Honda CEO Toshihiro Mibe admitted that his company was behind the curve in the global EV race which China automakers are currently leading. However, he was confident in Honda's ability to fight back.
Honda plans to launch multiple EVs in key markets in 2024 including Japan, China, and North America. The Japanese automaker has set its eyes on more efficient batteries, overhauled driver interface, and powerful software. Also, Honda plans to have dedicated EV factories with totally overhauled production systems and secure semiconductor supplies.
At the Auto Shanghai 2023, Mibe revealed that the company's executives were nursing an unpleasant surprise. Local brands flooded the exhibition hall with all kinds of advanced EVs while Honda displayed three SUV concepts planned for launch in China in 2024.
"They are ahead of us, even more than expected," Mibe said. "We are thinking of ways to fight back. If not, we will lose this competition. We recognize we are slightly lagging behind, and we are determined to turn the tables."
Mibe believes that while the world was struggling with the COVID-19 pandemic restrictions, Chinese EV makers were busy taking giant manufacturing strides. According to the Honda CEO, this gave them an edge over other manufacturers in the region.
Honda has set the goal of making 2 million EVs yearly by 2030
The Japanese automaker appears ready to go all in on the rising EV competition. Honda has set the goal of making 2 million EVs annually by 2030. Also, Honda plans to raise its annual sales of electric motorcycles to 3.5 million units by 2025 which is approximately 15% of the company's total unit sales.
The automaker plans to launch at least 10 all-electric motorcycles worldwide by 2025. The company also expects to launch the EM1 e:electric scooter powered by Honda's Mobile Power Pack e:swappable battery in Indonesia, Europe, and Japan before the end of the year. 
The Japanese automaker is also exploring other electric models that can implement swappable batteries. The company's EV timeline for each market is highlighted below.
Japan
N-VAN-based commercial-use mini-EV model will go on sale in the first half of 2024

EV model based on the N-ONE will launch in 2025

Two small-size EV models will launch in 2026 including a type of SUV
China
e:NS2 and e:NP2 will be launched in 2024

Mass production of e:N SUV xù concept-based model first showcased at Auto Shanghai will be launched before the end of 2024.

Introduction of 10 new EV models by 2027

Honda plans to achieve 100% EV production in China by 2035
North America
Acura ZDX and Honda Prologue will be launched in 2024

Ongoing development of mid- to large-size electric SUV which adopts the new E&E architecture will go on sale in 2025
Honda is planning strategic partnerships to build a strong value chain, including the ethical procurement of battery resources and responsible production of EV cells. The Japanese automaker will work with big names in the battery industry including LG Energy Solutions and CATL.
Honda to invest $2.99 billion with GS Yuasa for battery cell development
Honda is planning to invest over 400 billion yen ($2.99 billion) together with Japanese battery maker GS Yuasa to produce cells for its upcoming EVs. According to a report from Nikkei Asia, both companies will launch a joint venture before the end of 2023 that will lead to the construction of a lithium-ion battery factory with an initial goal of 20 gigawatt-hours capacity.
Through the joint venture, Honda and GS Yuasa will collaborate on other business operations, including sales. When the proposed joint venture between both companies first came to the limelight in January, it was revealed that they will consider cooperating on the design of efficient manufacturing systems and intellectual property management.
In December, the Japanese government mentioned that storage batteries were a strategically critical product and hinted that local production and development were key to economic security. Consequently, Japan's Ministry of Economy, Trade and Industry will make about 150 billion yen ($1.12 billion) available to subsidize the joint venture.
To hit its 2 million annual EV production goal, Honda needs to secure large supplies of batteries. Honda has set its eyes on selling only electric and fuel-cell vehicles by 2040. It has also secured a supply deal with Envision AESC for EV batteries.
Honda has worked extensively with GS Yuasa in the past. In 2009, they formed a Blue Energy joint venture to supply hybrid batteries to Toyota and Honda. 
Related
New Division In Honda Will Speed Up Electrification, Announce New Collaboration