Driving Electric Vehicle In Texas Will Become $200 More Expensive
EV News
Texas awards $8 million incentive for electric trucks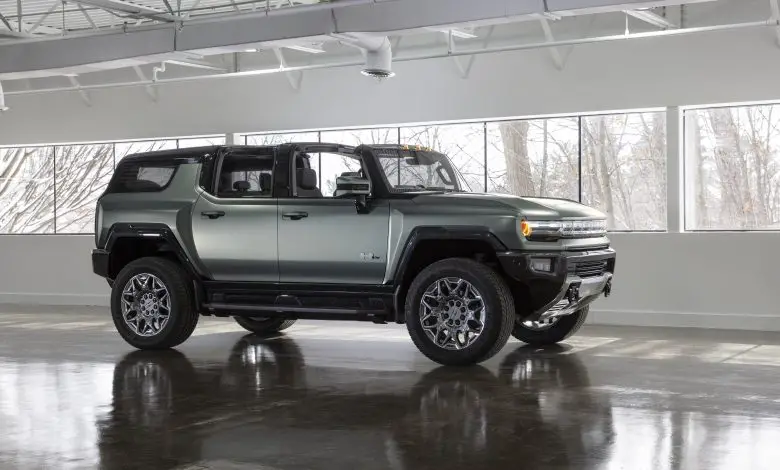 Earlier in April 2023, Texas legislators proposed a new $200 annual "registration" fee for electric vehicle owners. The proposal was to make up for the falling gas tax revenues mostly channeled to fixing the state's roads.
On Thursday, April 27, the Texas legislature unanimously passed Senate Bill 505 and sent it to Gov. Gregg Abbott for signing for it to become a law in the state. The bill passed by Texas legislators excluded slow Neighborhood Electric Vehicles (NEVs), motorcycles, mopeds, and autocycles.
The bill was sponsored by Republican Senator Robert Nichols. According to Sen. Nichols, an additional EV fee was necessary since EV drivers don't pay gas taxes while recharging their vehicles.
"As more of these vehicles drive on Texas roads, there are concerns about how they contribute to the funding of the roads which they use," wrote Nichols in a statement of intent during the bill filing. "Currently, Texas uses the gasoline/diesel fuel tax to fund transportation projects; however, with the growing use of EVs, the revenue from the fuel tax is decreasing, which diminishes our ability to fund road improvements for all drivers."
The lawmaker was of the opinion that since EV drivers use the road in the same way as all other drivers, they should be "subject to an equalization of road use consumption amount." Sen. Nichols has previously explained the purpose of the bill in detail during the March 22 Senate transportation committee hearing.
"EVs are a new paradigm shift in the transportation world," said Nichols. "They are a growing part of our system. We recognized some time ago that each time an EV does get on the road and displaces a gasoline or diesel vehicle the state highway fund loses money. So the objective here is to try to identify how much money we lose on both state and federal and try to make that up with a fee adjustment."
More states are imposing EV tax amid protests from rights groups
State lawmakers are stepping up the process of imposing annual fees on EV owners in preparation for a future when drivers will stop refueling altogether at the pump. For over a century, states have taxed drivers at the pump and it has been a source of revenue for states. However, the proliferation of EVs threatens that steady revenue source.
Therefore, states lawmakers are increasingly introducing annual fees for EV owners arguing that it is necessary since they still use public roads. Texas is the newest state to introduce annual EV fees, following in the footsteps of over a dozen others including Ohio, Michigan, and Georgia.
Although Texas is not the first to impose annual fees on EV owners, the concern has been on the high price tag which is comparable to that of Georgia. Among all the states that currently tax EV drivers, Colorado has the lowest annual fee of $50.
Environmental groups have kicked against the new Texas bill calling it punitive. According to Luke Metzger, the director of Environment Texas, the $200 annual fee "is pouring sugar into the electric vehicle revolution tank. This punitive fee will make it harder for Texans to afford these clean vehicles which are so critical to reducing air pollution in Texas."
Consumer Reports has called the proposed fee "punitive" too. The group sent a letter to lawmakers saying the fee should be closer to $71 according to their analysis of state gas tax revenues from new gas-powered vehicles.
"As EVs continue to grow in popularity and consumers gain interest in accessing cost-effective technology, states need to consider alternative strategies to address the issue of decreasing gas-tax revenues to fund roads and highways," said Dylan Jaff, a policy analyst at Consumer Reports. "Consumers should not be punished for choosing a cleaner, greener car that saves them money on fuel and maintenance. The fees proposed in this bill will establish an inequitable fee scale for EV owners, and will not provide a viable solution to the long-standing issue of road funding revenues."
If Governor Abbott signs the bill, its implementation will start on 1 September 2023. However, it is hard to tell if he will sign expressly or request an amendment.
Texas awards $8 million incentive for electric trucks
Texas is not against EVs as many people may be forced to think from the proposed $200 EV annual fee. The Texas Commission on Environmental Quality (TCEQ) recently awarded $8.2 million in state incentives to Texas companies to assist them in the purchase of 51 electric trucks.
The announcement is a sign that Texas was ready to offer economic incentives to companies that invest in clean fleets. It was also an attempt to make Texas attractive for doing business. The companies that shared in the incentive and the amount they received are detailed in the table below.
| | | |
| --- | --- | --- |
| Applicant Name | Trucks Awarded | Amount Awarded ($) |
| Carrollton Farmers Branch ISD | 4 | 1,200,000.00 |
| Magnolia ISD | 10 | 2,563,302.00 |
| RedLion, Inc. | 9 | 1,369,190.43 |
| Rolling Frito-Lay Sales, LP | 10 | 1,000,000.00 |
| Sysco Leasing, LLC | 8 | 560,000.00 |
| ZuPa, LLC | 10 | 1,521,322.70 |
The funding is coming as a result of coordinated efforts by industry partners and EDF to request guaranteed funding for zero-emission trucks in the Texas Clean Fleet Program. So far, Texas has received about $2.2 billion in investments in EV manufacturing which has led to the creation of not less than 4,600 jobs.
There are currently about 50 Texas-based EV supply chain companies in the state. The state is already among the national trailblazers in ZEV truck production. Recent reports have shown that investment in ZEV infrastructure is beneficial to fleets, utilities, and the public. EDF is working tirelessly with TCEQ and other agencies in the state to advance ZEV truck investments and infrastructure in the state. 
Related
Georgia Tackles EV Charging Regulations and Taxation