Ford Pushes Forward With $3.5 Billion EV Plant, Cut 3,800 Jobs In Europe
EV News
The Mustang Mach-E vehicles would have CATL batteries this year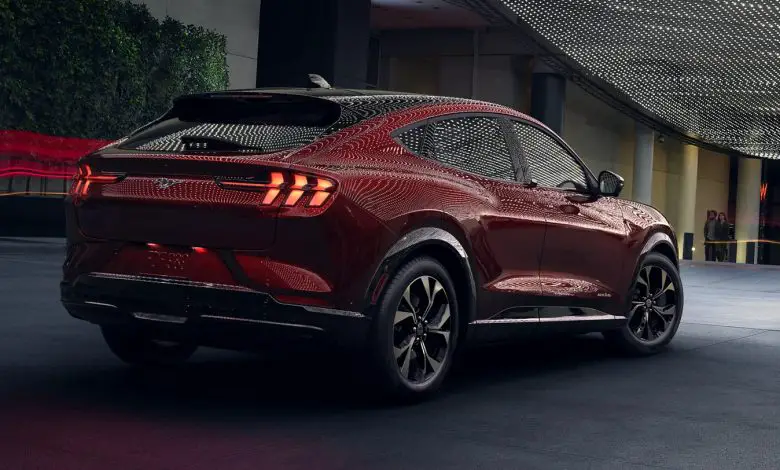 Ford announced on Monday 13 February 2023 that it will partner with Chinese battery group Contemporary Amperex Technology Co., (CATL) to build a $3.5 billion electric vehicle battery plant in Michigan. Ford's deal with the largest battery producer in the world is coming on the heels of a new US tax credit for EVs under the Inflation Reduction Act.
The deal has raised a lot of eyebrows owing to the increasing tension between China and the United States. Prior to the announcement, Virginia governor, Glenn Youngkin said he was withdrawing the state from a competitive process to entice the planned Ford plant due to their connection to the Chinese company.
According to the new climate law, vehicles that incorporate parts from a "foreign entity of concern"—making a subtle reference to North Korea, Iran, Russia, and China—will not be eligible for tax credits.
Therefore, there is the risk that such a move will disqualify Ford EVs from being eligible for tax credits. However, Ford has lobbied the U.S. government to clarify to what degree EVs can include battery components from "a foreign entity of concern".
Defending the partnership, Lisa Drake, Ford's vice president of EV industrialization said the carmaker will own the proposed plant via a wholly owned subsidiary rather than operating it as a joint venture with CATL. She said Ford will license the technology, including technical expertise, from CATL.
"The LFP technology is already in the United States. It is in a lot of consumer electronics devices. It's actually in another OEM product. Sadly, it is always imported," Drake revealed during a media call. "This project is aimed at de-risking that by actually building out the capacity and the capability to scale this technology in the U.S., where Ford has control."
The Ford and CATL deal differs from recent collaborations among automakers and battery makers. For example, Ford, Stellantis, and General Motors have entered into joint ventures with Samsung, SK, and LG, all of which have their headquarters in South Korea.
"There is a huge chance that it would have been a joint venture if it wasn't a Chinese company," said Sam Abuelsamid, an analyst at Guidehouse Insights in reference to Ford's announced collaboration with CATL. "It is possible Ford and CATL examined the political landscape and concluded this was the best solution to minimize any political blowback."
How the licensing agreement between Ford and CATL will work
Ford is expected to pay CATL to use its formula to make lithium iron phosphate batteries in the United States. Lithium iron phosphate is cheaper but is less energy-dense compared to recent EV batteries that contain manganese, cobalt, and nickel.
"Making these new batteries in America will help us build more EVs faster and will ultimately make them more affordable for our customers," said Bill Ford, the company's chair. He further reiterated that CATL employees will aid Ford in getting "up to speed so that we can build these batteries ourselves."
In 2022, CATL and Ford reached an agreement that the Mustang Mach-E vehicles would start making use of CATL batteries this year. Subsequently, the F-150 Lightning truck will follow in 2024. The new lithium iron phosphate batteries will be available for both trims.
Drake highlighted that Ford was initially worried that the Chinese government may block the licensing of technology outside the country and that the automaker had built contingencies into the contract with CATL. Some of the equipment that will be used in the facility will come from China and is expected to employ 2,500 workers when it becomes operational in 2026.
In addition to being cheaper, the new lithium phosphate iron batteries will help Ford to increase EV production and lower the price of the product while maintaining a positive profit margin.
"A more affordable battery will drive higher EV adoption," said Marin Gjaja, Ford's chief customer officer.
Ford anticipates that once the Michigan plant becomes operational, its EVs will qualify for 50% of the $7,500 available tax credit for consumers purchasing EVs. This is because Ford would have met the local production requirements. However, Gjaja said that could rise to the entire amount in time depending on where the automaker gets its materials.
The planned $3.5 billion battery technology licensing with CATL pushes Ford and its partner's investment in EV and battery production in the United States since 2019 to $17.6 billion. 
The automakers estimate that those investments will create over 18,000 direct jobs in the next three years in Michigan, Missouri, Ohio, Tennessee, Kentucky, and others as well as over 100,000 indirect jobs.
Ford plans to deliver 600,000 EVs annually by the end of this year and 2 million globally by the end of 2026 at which time the company aims to achieve an 8% profit margin adjustment on its EV business.
Ford to cut 3,800 jobs in Europe in EV overhaul
Ford has announced that it will cut 11% or about 3,800 jobs across Europe as it winds down its range of models and works towards ending the sale of internal combustion engine (ICE) powered vehicles by the end of the decade.
The bulk of the job cuts, which will happen over the next two years, will be in the product development sector including testers, engineers, and designers. Also, 1-in-5 back-office roles will be culled.
The automaker plans to slash 2,300 jobs in German (1,700 will be in product development) while 1,300 jobs will be lost in the UK (1,000 in product development). A further 200 jobs will be lost throughout the rest of Europe.
"These are difficult decisions, not taken lightly," said Martin Sander, the general manager of Ford's European EV operations and head of its German business. "We recognize the uncertainty it creates for our team and I assure them we will be offering them our full support in the months ahead."
Ford has been struggling to make a profit in Europe and is cutting back its line-up there. The automaker has dropped smaller vehicles like the Focus and Fiesta from the region. To replace them are a series of EV-only models which are simpler to build.
"The amount of [product development] work needed to be done is fewer because of that simplification," said Tim Slatter, Ford's UK boss, to Financial Times. "The demand on the product development activities globally is declining [because] the reality is once the technology is developed, it's much easier to repeatedly install in future vehicles."
Most of the cuts in the UK will be at the Dunton site which is accountable for engineering its Transit vans which will continue to produce hybrids until 2035. The slash makes up more than 40% of Ford's European product development team, which is in tune with the predictions of Jim Farley, Ford's chief executive. Farley predicted the group needs 40% fewer staff to make battery models.
Ford will keep 3,400 engineers in Europe that will continue to build core technology provided by their US counterparts and adapt the same to European customers as explained by Sander.
"There is significantly less work to be done on drivetrains moving out of combustion engines," Sander said. "We are moving into a world with fewer global platforms where less engineering work is necessary. This is why we have to make the adjustments."