HiNa Battery Test First Sodium-ion Batteries In Commercial Electric Vehicle
EV News
Sodium-ion battery packs can lower EV prices by up to 25%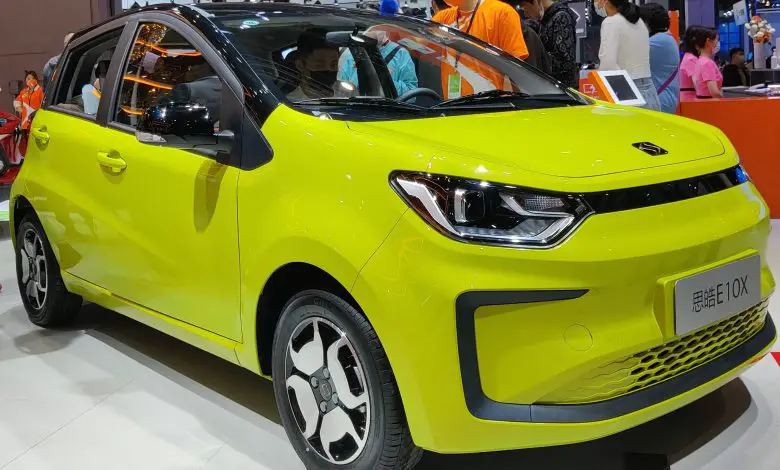 A new electric vehicle powered by the new sodium-ion battery technology has emerged in China, thanks to a joint venture between JAC and Volkswagen called Sehol. The innovative battery provided by HiNa Battery was installed in the E10X, a small urban EV from the Sehol brand. Interestingly, the EV has a decent range and is highly affordable.
"We judge that the application of sodium-ion batteries in the new energy vehicle market will start with the A00-class EVs, which is why we chose a model like the Sehol E10X for our installation trials," said a HiNa executive on WeChat.
The sodium-ion battery was able to give the Sehol E10X a range of about 157 miles (252 km) on a single charge. Also, the innovative battery has 15 minutes or 4C speed charging capability. At the moment, the sodium-ion battery ships with an energy density of 140 Wh/kg and has a 4500 full-charge-discharge cycles rating.
There are reports that BYD and CATL, China's leading EV battery makers, are on the verge of mass-producing sodium-ion batteries. BYD will be expected to commence production this year. The use of sodium-ion battery packs can lower EV prices by up to 25%. This has the potential of encouraging more drivers to make the switch from internal combustion engines to EVs.
Sodium-ion batteries are more popular in two-wheelers
Sodium-ion batteries have been used in energy storage and for electric two-wheelers. However, the recent test in passenger vehicles is a milestone that may see the technology transition from two-wheelers to four-wheelers.
Two variants of the battery pack capacities were included in the Sehol E10X namely the 31.4 kWh and 19.7 kWh which gives the vehicles a range of 188 miles and 124 miles respectively. The 31.4 kWh battery pack version has an energy density of 141 Wh/kg.
There are currently seven trims of the Sehol E10X with prices ranging from RMB 46,900 ($6,750) to RMB 76,400 ($10,990). The sodium-ion battery technology will become suitable for mid to large-sized EVs as it evolves. According to an executive, Sehol will continue to monitor sodium-ion batteries application and unveil related products when it is right.
How sodium-ion batteries compare to lithium-ion batteries
Hina is working on the next-generation sodium-ion batteries that will have 200 Wh/kg energy density and double the charge cycle of the first-generation battery. However, the numbers are still far from impressive when placed side-by-side with the performance of the current lithium batteries.
For example, Tesla's 4680 cells used in the Model Y have an energy density of 244 Wh/kg. However, sodium-ion batteries stand out for being less volatile and more affordable. Also, sodium-ion battery operates at a lower temperature.
The general manager of HiNa Battery, Li Shujun said the company's sodium-ion batteries are targeted at mainstream market demand and that their batteries have the advantages of wide temperature range, long life, and high power, and are ready for mass production.
CATL unveiled its first-generation sodium-ion battery on July 29, 2021. It claimed that the single-unit energy density had hit 160 Wh/kg, the largest in the world. Analysts place the energy density of sodium-ion batteries between lead-acid and lithium-ion batteries. However, they are cheaper to produce compared to lithium-ion batteries.
Sodium-ion batteries are better deployed in areas that do not need high-energy density or areas that are cost-sensitive. In July 2021 research note, Guosen Securities analyst Tang Xuxia's team said sodium-ion will most likely find better use as energy storage in two-wheeled vehicles.
Timeline of HiNa Battery sodium-ion battery research
HiNa Battery was founded in 2017 and later the same year, it released its sodium-ion battery. The company is working with other leading companies. It is believed that they are making sodium-ion batteries that will be used in a broad range of use including two-wheelers, commercial vehicles, passenger vehicles, large-scale energy storage, as well as industrial and commercial storage.
HiNa Battery entered into a partnership with the Fuyang municipal government in Anhui and two subsidiaries of China Three Gorges Corporation (CTG) to jointly build the first large-scale sodium-ion battery mass production line.
On December 1, 2023, HiNa Battery announced the rollout of the first products from the world's first GWh-class sodium-ion production line. HiNa Battery is now the first battery maker in China to power an EV with a sodium-ion battery.