South Carolina to Welcome Albemarle's Lithium Production Facility
EV News
The facility will employ over 300 people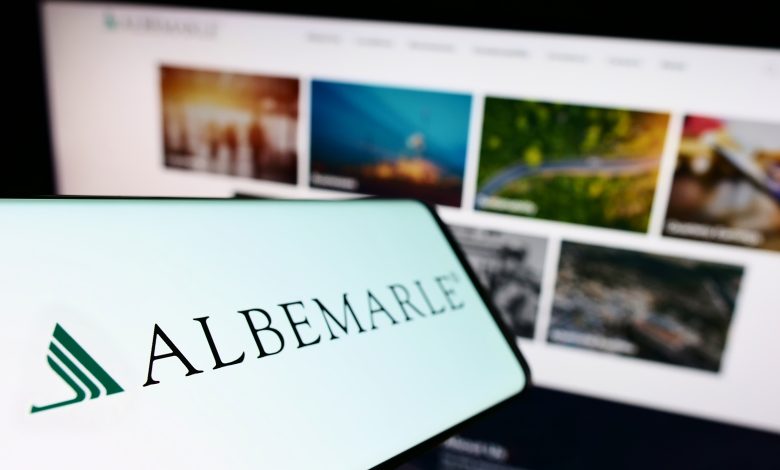 Albemarle Corporation, a global provider of essential elements for energy, mobility, connectivity, and health, recently announced plans to build its lithium hydroxide Mega-Flex facility in Chester County, South Carolina. With an initial investment of $1.3 billion, the facility will address the growing demand for electric vehicles and lithium-ion batteries worldwide.
The Mega-Flex facility is capable of processing a variety of lithium feedstock, including lithium from recycled batteries. Albemarle anticipates that the facility will produce 50,000 metric tons of battery-grade lithium hydroxide annually from various sources, with the potential to expand to 100,000 metric tons.
The company expects the facility's production to support the manufacturing of approximately 2.4 million electric vehicles each year. Furthermore, the site will comply with the Inflation Reduction Act, a federal law enacted in 2022 that promotes the localization of critical minerals in North America.
"This facility will help increase the production of U.S.-based lithium resources to fuel the clean energy revolution while bringing us closer to our customers as the supply chain is built out in North America," said Albemarle CEO Kent Masters.
"This investment supports our long-term commitment to providing innovative products and solutions that enable a more resilient world. We look forward to partnering with the state of South Carolina on this important project," Masters added.
Pending approval for permits, Albemarle will construct the facility on nearly 800 acres, creating over 300 new jobs with an average annual salary of $93,000. Additionally, the project will create over 1,500 construction jobs. Albemarle is dedicated to collaborating with the state, local communities, and educational institutions to create a talent pipeline and advanced technology jobs for the facility and community. The site is also expected to create opportunities for suppliers and nearby businesses.
"Today's announcement is positively electric news for the Palmetto State," said South Carolina Governor Henry McMaster.
"Albemarle's new facility will be transformative for our state, creating thousands of good-paying jobs in South Carolina, and help us further our goals of becoming an electric vehicle hub in the United States by being home to companies like Albemarle who are producing strategically critical material vital to the lithium-ion batteries that power everything from electric vehicles to medical devices," McMasters said of the announcement.
"Advanced manufacturing has long been a part of our economic DNA in South Carolina, and we are proud of the progress we have made over the past three years in attracting businesses across the electric vehicle supply chain that represent the future of the United States economy and the environmental sustainability of the world."
Construction on the facility is expected to commence in late 2024.
Albemarle continues to attract investors
Albemarle is the world's largest provider of lithium for electric vehicle batteries. It operates 3 divisions: lithium (68.4% of 2022 revenues), bromine specialties (19.3% of 2022 revenues) and catalysts (12.3% of 2022 revenues).
Albemarle annual revenue for 2022 was $7.32B, a 119.96% increase from the previous year.
Fourth Quarter  2022 and Recent Highlights
(Unless otherwise stated, all percentage changes represent year-over-year comparisons)
Net sales of $2.6 billion, an increase of 193%
Net income of $1.1 billion, or $9.60 per diluted share; Adjusted diluted EPS of $8.62, an increase of 753%
Adjusted EBITDA of $1.2 billion, an increase of 444%
Full-year 2023 guidance includes net sales of $11.3 – $12.9 billion and adjusted EBITDA of $4.2 – $5.1 billion
Location acquired for Albemarle Technology Park in Charlotte, North Carolina
Launched MercLok™, a groundbreaking proprietary soil treatment for mercury remediation
Related: Biden Admiration Wants To Rival China In EV Battery Production With $2.8 Billion Grant