iPhone Assembler, Foxconn, Wants To Build EVs
EV News
Foxconn said that it plans to make electric vehicle batteries in Ohio and Wisconsin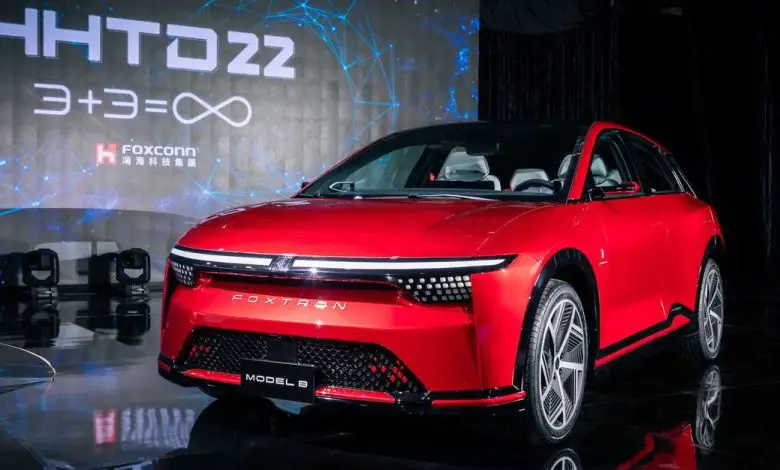 Foxconn said on March 15, 2023 that it plans to make electric vehicle batteries in Ohio and Wisconsin. The move comes as the United States Inflation Reduction Act has led to an increase in demand for local production.
"We will build capacity for battery cells and battery packages for energy storage systems in Wisconsin, while we will also build capacity for battery packages for whole cars in our Ohio facility," said Foxconn Chairman, Young Liu, during an investors' conference.
Local production and sourcing of materials locally are some of the requirements for qualifying for the IRA tax credit. These are part of the Biden administration's strategy to make the U.S. a leader in the EV race as well as reduce the dependence of U.S. manufacturers on Chinese parts.
Foxconn started increasing its investment in the U.S. in mid-2019 as a way to manage the declining demand in the smartphone industry. Before the enactment of the IRA, Foxconn acquired Lordstown's facility in Ohio. Lordstown is an American EV startup. 
Foxconn also has a large manufacturing site in Wisconsin. By building EVs in Ohio, Foxconn can offer customers access to U.S. federal incentives.
"The timing for the IRA introduction is very good for us," said Liu. "We saw the opportunities in developing battery-related capacity. The U.S. government is also very supportive."
Foxconn's rivals like Delta Electronics, Compal Electronics, Quanta Computer, and Pegatron are also planning to ramp up their EV-linked capacity in the North American region this year. According to Liu, Foxconn hit $655 million in revenue in 2022. The company's revenue is projected to grow to between $1.64 billion and $3.27 billion this year.
Foxconn is the largest electronics supplier in the world. Its product portfolio is diverse and cuts across networking gears, servers, game consoles, notebook computers, and iPhones.
Due to the rising need for the localization of the supply chain from governments and rising geopolitical uncertainties, Foxconn has increased its diversification effort. Foxconn's production capacity outside of China now stands at 30% of the company's total and is expected to rise in the coming years.
"Our capital expenditure will be higher this year and the coming years…For this year, we will invest in China, Thailand, Vietnam, India, the U.S., and Mexico," Liu said.
Foxconn is creating white-label EVs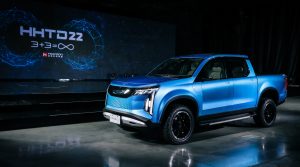 The Taiwan-based chip manufacturer is facing steep competition after creating white-label EVs that can be custom-made for clients across different fields. Although the electronics giant is bringing established strengths to the EV industry, it still needs big contracts to prove that it can overcome the loss in the industry.
"The results of many of our collaborations will be realized one after the other in 2023," said the company in a statement to Reuters. "The demand for EVs in driving industry disruption where prominent traditional automakers have and are pivoting to finding solutions for mobility that are cleaner and smarter."
The company has a special and simple proposal, which is; to let us build your next EV. It is establishing a specialized supply chain that includes batteries and chips. Also, it hired Jun Seki, a former Nissan executive to head its EV efforts.
Foxconn is searching frantically for an EV contract with traditional automakers. Kylie Huang, a Daiwa Capital Markets analyst said it was important for Foxconn to secure that contract this year or it may become tougher next year.
Failure to "catch this wave" may relegate Foxconn to competing with lower-tier Chinese automakers. China's Guangxi Automobile Group has begun building EVs on contract for Sagawa Express Co., a Japanese delivery company. Canada-based auto supplier, Magna International is building cars for others. Geely has also shown interest in the field.
However, Foxconn is banking on its Mobility in Harmony EV platform (MIH) to win over customers. Foxconn refers to MIH as "the Android system" for EVs. The chipmaker is also looking for partners to standardize technologies that will allow for the cheap and quick development of model variants on the platform.
"We want to create that kind of ecosystem so anyone – for example, United Airlines – can say, 'I want to make a car,'" said Jerry Hsiao, Foxconn chief product officer, to Reuters during the Ohio plant tour. "Sooner or later, maybe the top, traditional (automakers) say, 'Hey, I want to become a product marketing company. Why do I need to carry so many employees?'"
Foxconn has an aggressive EV ambition
Foxconn is not taking things slow, transitioning from just chip-making to building EVs. They have an initial target of 5% of the global EV market by 2025. This is the equivalent of $33 billion in revenue from manufacturing components and EVs. The company's long-term goal is to be the manufacturer of about half of the EVs in the world.
However, some analysts believe that Foxconn's goals are unrealistic. Sam Fiorani, Vice President at AutoForecast Solution said the best Foxconn can do is to make about 65,000 vehicles in 2025 and ramp up that number to 157,000 in 2026. "They are not making iPhones here," Fiorani jabbed.
According to Goldman Sachs estimates, EV outsourcing will hit $36 billion or 800,000 EVs by 2025 and $144 billion or 3.2 million EVs by 2030. Foxconn needs to attract its first big customer to anchor the Ohio plant where only a small number of electric Endurance pickup trucks are built for Lordstown Motors. The chipmaker has unveiled plans to make a vehicle for Fisker, an EV startup.
The Ohio plant which GM previously owned is one of the largest volume single-line vehicle assembly plants in the world with a capacity of about 320,000 vehicles annually. That figure can go significantly higher if overtime is added.
According to Ian Upton, director of production control at Foxconn Ohio, the chipmaker plans to build 300,000 EVs at the Ohio plant.
"We would love to find a customer that's in the 250,000-or-so range and then we can fill up some of the other stuff with niche-type things," Upton said. 
Related: iPhone manufacturer Foxconn announces EV pickup