iPhone manufacturer Foxconn announces EV pickup
EV News
Model V will be a double-cab, five-seater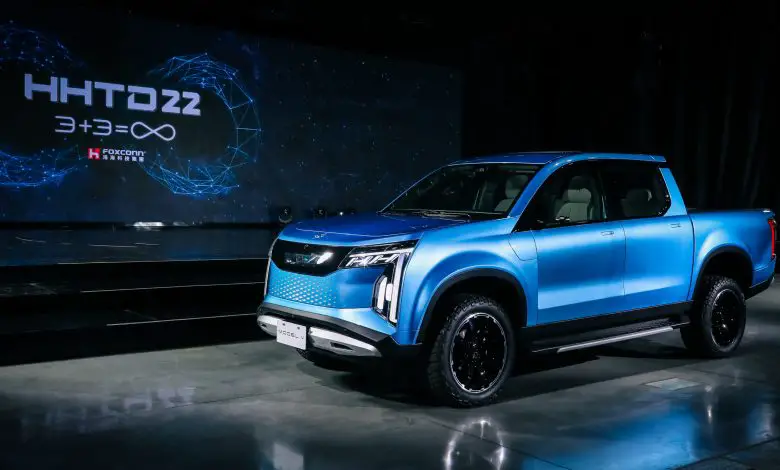 Taiwanese company Foxconn, which manufactures the Apple iPhone, showcased its two new electric vehicles at its third annual Hon Hai Tech Day (HHTD) event. They are the Model B, a hatchback, and Model V a pickup.
The Model V, a double-cab pickup will likely catch the attention of many as electric pickups are one of the hot topics in the EV industry. Foxconn's vehicle is expected to have a range of 265 miles and can charge from 20-80% in 30 minutes. It will comfortably seat five passengers.
Sensors surround the body combined with electronic rearview mirrors and a display screen to integrate the instrument panel.
"The overall experience suits all types of drivers, whether their journey takes them through urban neighborhoods or the rugged outdoors," the company said in their official release.
On the payload side, the Model V can carry 1 ton and has a towing capacity of 3 tons. It is the first electric pickup designed and developed in Taiwan
The pickup will be manufactured at the Lordstown, Ohio factory and is expected to go into production in late 2023.