MiCa, A New Generation Of Self-Driving Electric Vehicle Launched
Autonomous Driving/AI
EV News
The company's goal is to have the safest autonomous driving EV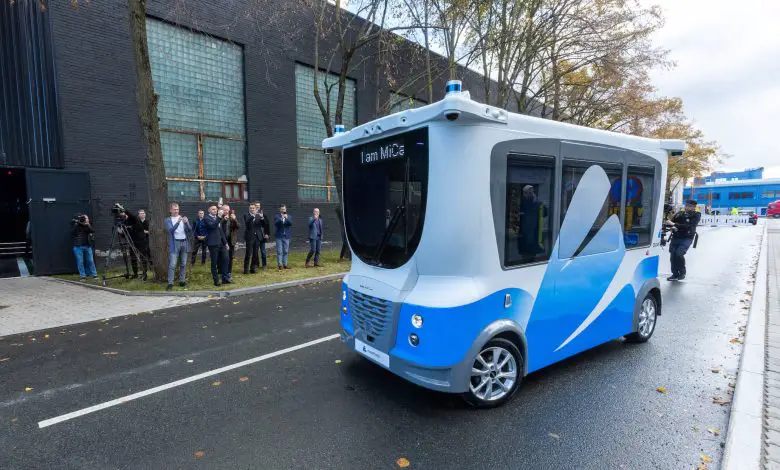 One of the major challenges with self-driving cars is their safety. Previous studies with some models of Tesla EVs have shown that they often make bad decisions especially during heavy traffics or at intersections.
Auve Tech, an Estonian tech company that specializes in the manufacture of self-driving vehicles has launched a new generation of self-driving shuttle called MiCa with enhanced safety features. MiCa is an electric prototype capable of driving in varying traffic conditions and weather conditions.
"The best way to describe MiCa is a time machine that gives us the ability to jump into a new era of technology. This self-driving car is nothing like the world has seen before," explained Johannes Mossov, Auve Tech CEO.
The key goal during the production of MiCa was making it the safest autonomous driving EV on the market. Therefore, it was equipped with 7 laser imaging, detection, and ranging (LiDAR) sensors and 10 cameras so that it can see further than the earlier model.
The added cameras also provide the autonomous EV with a 360-degree perception of its environment. Also, MiCa is equipped with double critical systems to help minimize navigation errors that have been a major setback limiting the integration of autonomous vehicles into different environments.
 "Our self-driving vehicles have been in operation in twelve countries, and in the majority of those countries they drive passengers on public roads," Mossov said. "Leveraging international collaboration, we have improved both hardware and software to excel in the self-driving niche. The new generation of self-driving cars makes it easier to integrate self-driving cars into a different environment."
MiCa may survive the pitfalls of other EVs
Batteries don't work properly in cold weather. For a long time, this has limited the adoption of EVs in colder regions. Likewise, the margin for error in self-driving cars increases in extreme weather like heavy rain and snow. With MiCa, Auve Tech has found a way to overcome those challenges.
MiCa is a product of many years of testing. Auve Tech was able to leverage the harsh climate in Estonia to test the autonomous environmentally friendly model in varying weather conditions including dense snow and heavy rain. The company believes this gives MiCa a competitive advantage over other autonomous driving brands.
"Our goal is to offer solace that will make people choose public transport as well as drive passengers to areas where the use of larger public transport or personal cars is inefficient," explained the Chairman of Auve Tech Taavi Rõivas. "Countries with dense populations have shown interest in MiCa. MiCa is electric and spacious making it ideal for urban environments. At the same time, it is compact with enough space for more passengers than a regular car can accommodate".
Evolution of Auve Tech self-driving car
The first edition of the Auve Tech self-driving car called Iseauto (which means 'self-car' in English) was released sometime in 2020. At that time, it had an operator that came along with the car for safety. That has changed with MiCa as there is no need for an operator. It had a maximum speed of Iseauto 30 km/h (18.6 mph).
Iseauto was a project by the students of Tallinn University of Technology to mark the school's 100th birthday. The project involved 20 students and university researchers and cost €400,000.
This is a big milestone considering that most autonomous driving cars are championed by big cooperation. With the release of MiCa, Auve Tech has set the ambitious goal of becoming the last-mile transportation option in pre-mapped areas.