BMW Invests $1.7B Into South Carolina EV Facility
Battery Tech
EV News
The facility will build several EVs and hybrids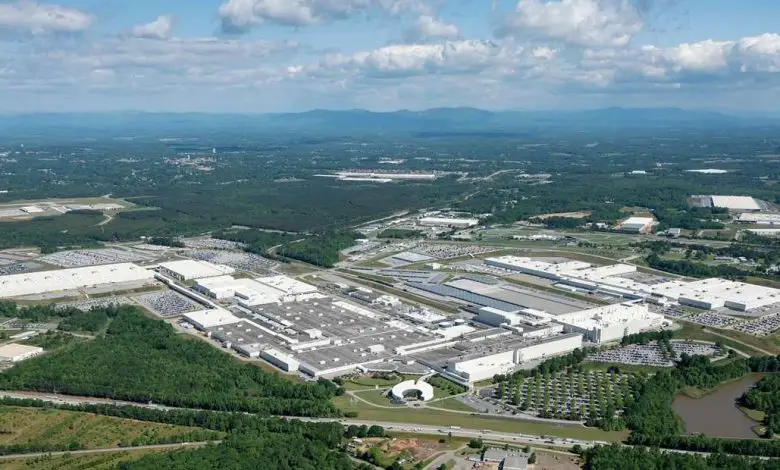 BMW has disclosed that it plans to build no fewer than six fully electric vehicle models in the United States by 2030. To achieve that goal, the German-based company has earmarked $1.7 billion to upgrade its facilities.
Out of the bulk, $1 billion will be injected into the 7-million-square-foot Plant Spartanburg in Greer, South Carolina located at the foothills of the Blue Ridge Mountains.
The remaining $700 will go into its 1-million-square-foot battery assembly plant in Woodruff for the production of the new high-voltage batteries. The investment shows BMW's commitment toward transitioning to EVs, just like other major automakers.
In a statement explaining the importance of the investment in the Plant Spartanburg facility, the BMW group chairman of the board of management Oliver Zipse said, "Plant Spartanburg has contributed immensely to BMW Group's success for decades. It is a key driver of our electrification plan and home to the BMW X which has gained worldwide popularity."
Plant Spartanburg is currently responsible for the production of 11 BMW models including four BMW M models, the BMW X3 to X7 models, and two plug-in hybrid models—the BMW X5 xDrive45e and BMW X3 xDrive30e. The facility will also start the production of the new hybrid-electric BMW XM models before the end of 2022.
BMW will partner with Envision AESC for battery production
BMW has announced a partnership deal with Japanese Envision AESC for the supply of battery cells for its new SUVs. Envision which is headquartered in Zama, Japan is set to build a new facility at a yet-to-be-identified site in South Carolina.
According to the partnership, cells produced in Envision factory will be shipped to BMW's Woodruff facility for assembly into battery packs that will eventually end up in the new all-electric SUVs built in the larger Plant Spartanburg.
The new battery cells that will be manufactured by Envision will have a battery chemical that elevates the amount of energy the cells can store by up to 20%, increases vehicle range by about 30%, and increases charging speed by 30%.
The production process of the new battery cell system by Envision will emit 60% less carbon dioxide. This is achieved through the use of secondary nickel, cobalt, and lithium materials and renewable energy.
Upon completion, the South Carolina Envision AESC plant will have a capacity of 30 GWh per year. BMW's EVs will retain the round lithium-ion battery cells initially produced for its sixth-generation BMW eDrive technology.
Zipse explains that the battery innovations are in "anticipation of the growing demand for electric vehicles in the United States and all over the world." BMW will continue to produce gasoline-powered vehicles. According to Zipse, "[BMW] offer choice, not limitation".
BMW did not publicize when the first fully electric vehicle will be produced. Nevertheless, Zipse hinted that the company wants to ramp up EV production by 10% at the plant biannually with the ultimate goal of having EVs account for 50% of its production by 2030.
An EV revolution is sweeping through America
Apart from BMW, several other automakers in the United States have laid out plans to delve into EV production. General Motors has the ambitious goal of making only electric passenger vehicles by 2035. Ford wants 50% of its productions to be EVs by 2030.
VinFast, Hyundai-Kia, GM, and Ford, all have plans to build EV assembly plants in the United States or to upgrade old plants to start making EVs. Tesla is also planning to build a new plant in North America.
Seven automakers want to construct 11 battery plants in the United States. They include VinFast, Stellantis, Hyundai-Kia, Toyota, GM, Ford, and Honda. The recently passed Inflation Reduction Act offers incentives to automakers to build batteries in North America.
The EV revolution will help to drive down the unemployment rate in America. Although it is yet to be specified, the Plant Spartanburg in Greer is estimated to create over 11,000 jobs.
BMW's battery assembly plant in Woodruff will employ 300 people. Also, Envision's proposed battery cell plant is projected to employ around 2,200 workers or half of that.