Volkswagen Won't Cut Prices To Boost Sales In China
EV News
Volkswagen announced a major shakeup in its software arm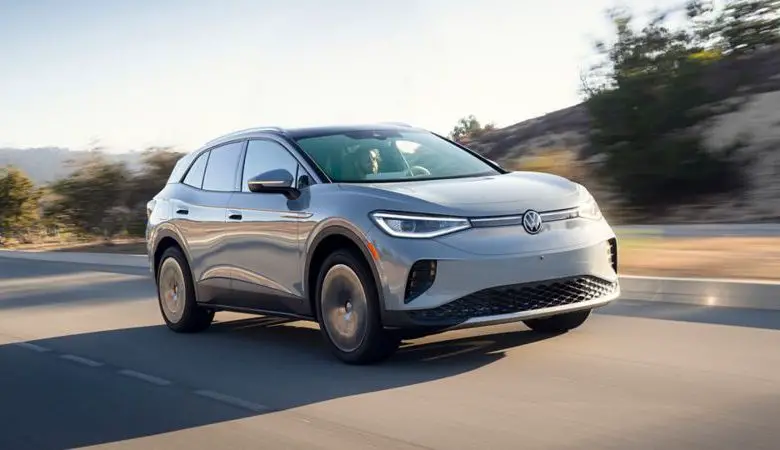 Sales of Volkswagen's electric vehicles in China plunged in the first quarter. However, the German automaker said it would not cut prices to boost demand in the region. Volkswagen revealed on Thursday, May 11 that it delivered 141,000 EVs in the first quarter, a 42% rise compared to the same time last year. The company recorded a 9% increase or 55,756 cars in the sales of plug-in hybrid vehicles. Overall, the company made 7.5% more deliveries or over 2 million units.
On Friday, May 12, Volkswagen said it recorded a 39% jump in deliveries year-on-year in April. According to the German automaker, 720,200 of its vehicles shipped globally in April. The favorable result was partly because of the 79% rise in China where the automaker delivered 255,700 vehicles.
In Western Europe, Volkswagen delivered 254,700 vehicles to customers which represents a 28.7% annual growth. The German automaker's deliveries from January to April grew by 14% compared to the same time last year with 2.76 million shipments made globally.
While Tesla has cut the prices of its EVs several times this year to boost sales, Volkswagen said it will not follow that path. "We focus on the margin of our business rather [than] on the volume side," said Arno Antlitz, VW's chief financial officer.
Volkswagen remains optimistic about its future sales. "The group continues to see strong demand, with an order backlog of 1.8 million vehicles in Western Europe alone, including 260,000 EVs," the company said in a statement on May 11.
The automaker's Q1 revenue jumped 22% to $84 billion compared to last year. It also recorded an operating profit of $6.3 billion, a decline from the $9.2 billion of the previous year. This was attributed to the effect of commodity hedging.
Volkswagen announced a major shakeup in Cariad, its software arm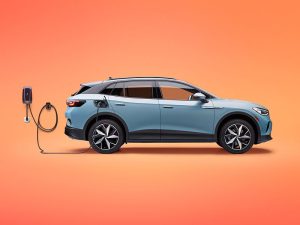 It's just three years since Volkswagen created Cariad, the automaker's software unit. However, its leadership has changed a couple of times. The latest happened on Monday, May 8 when Cariad's board picked Peter Bosch as the new CEO to replace Dirk Hilgenberg.
Prior to the appointment, Bosch was responsible for manufacturing at Bentley Motors which he joined in 2017. He also previously worked as a consultant for Oliver Wyman before joining the Volkswagen brand. Bosch will take over as the new chief executive on June 1 and will be responsible for IT, purchasing, and finance.
"Peter Bosch is the right CEO at the right time," said VW Group CEO Oliver Blume. "He is a strategist, an enabler, and a team player. He successfully proved that at Bentley. He knows the Volkswagen Group well and also has extensive experience in the fields of change and consulting."
During his time as a Member of the Board for Manufacturing at Bentley Motors, Bosch played a significant role in the successful restructuring and reorganization of the company. Hilgenberg who has been with Cariad since 2020 is not the only one that lost his position. CTO Lynn Longo and CFO Thomas Sedran were also axed in the position shakeup.
The statement said that Bosch and two other software experts will join the Cariad board. However, the statement did not provide the names f the other experts. Rainer Zugehoer will retain the position of chief people officer in charge of human resources.
VW's dream of software-focused cars continues to experience setbacks
For a long time, Volkswagen has struggled to launch software in its vehicles. This setback among other reasons was why VW Group CEO Herbert Diess was sacked in 2022. To reverse that course and develop software-focused vehicles, Cariad was formed in 2020 as Car.Software Organization.
The goal was to create vehicles that delivered in-car entertainment and services that will generate revenue for the company and rival competitors like Tesla. In 2021 VW Group said Cariad has the potential to generate $1.4 trillion in revenue by 2030 through subscriptions and other sales.
Currently, Volkswagen vehicles make use of the software 1.1 version while the software 1.2 platform is under development for Porsche and Audi vehicles. The 2.0 version will be a proprietary operating system designed for all VW Group brands.
Although the planning has been great, execution is two years behind schedule and operating above budget. The software 1.2 platform had an expected completion date of 2022. However, Cariad is still working to get it completed this year and deploy it to Volkswagen models in 2024.
"Last year, we drew up a ten-point plan for operational and strategic areas of action within the Volkswagen Group. One key element is the realignment of CARIAD, and we have already made good progress," said Blume in a statement.
Although Hilgenberg will no longer head Cariad, the German automaker is still in talks with him and his team about the possibility of offering them new roles within the company.
"We are now setting the next milestones for advancing strategic, structural, and personnel development," Blume said. "CARIAD focuses on the development of digital future technologies for the Group brands. We are stepping up the pace and broadening our approach to partnerships. This is designed to combine our competencies with the best solutions on the market for the benefit of our customers. The outcome is even closer to software-vehicle development interaction."
Protesters disrupt Volkswagen shareholder meeting in Berlin
During the annual Volkswagen shareholder meeting in Berlin on May 10, activists threw a cake at the main podium which narrowly missed the company's supervisory board chairman Hans Dieter Poetsch. The protesters were demanding an external audit of the German automaker's plant in China's Xinjiang region, according to a Reuters report.
International observers have documented cases of human rights violations and forced labor of the Uyghur minority group in China. One of the signs held by the activists read "End Uyghur Forced Labour". However, VW has repeatedly said it has not found any evidence of forced labor or unfair practices in its Chinese manufacturing plant, which remains one of the automaker's most profitable business sectors.
"Of course, we are aware of the critical reports. We take this very seriously," said VW's head of China operations Ralf Brandstätter in February after a tour of the plant. "But we have no evidence of human rights violations at this plant—that has not changed after my visit."
Volkswagen also faced pressures from shareholders over the company's declining stock in the last year while climate change activists from Last Generation barricaded roads outside the meeting venue.
In far away Russian, automaker GAZ has filed another lawsuit worth $200.5 million against Volkswagen which brings the total number of lawsuits against Volkswagen in Russia to three. The lawsuit was filed with the Nizhny Novgorod Regional Arbitration Court on May 5.
Earlier this year, GAZ filed two lawsuits against VW asking for a total of $545 million in damages and losses. According to GAZ, VW's decision to exit the Russian market put its interests at risk. GAZ initially pleaded with a court to freeze Volkswagen's assets in Russia pending court proceedings. That decision was reversed in April.
Volkswagen plans to sell its Russian assets including its flagship plant with an annual production capacity of 225,000 vehicles in the city of Kaluga. However, the German automaker will need the approval of the Russian government to proceed—and that is still pending. 
Related
Volkswagen ID.4 First Foreign Brand To Qualify For U.S. Tax Credit
Volkswagen ID.7 Luxury Electric Sedan Released