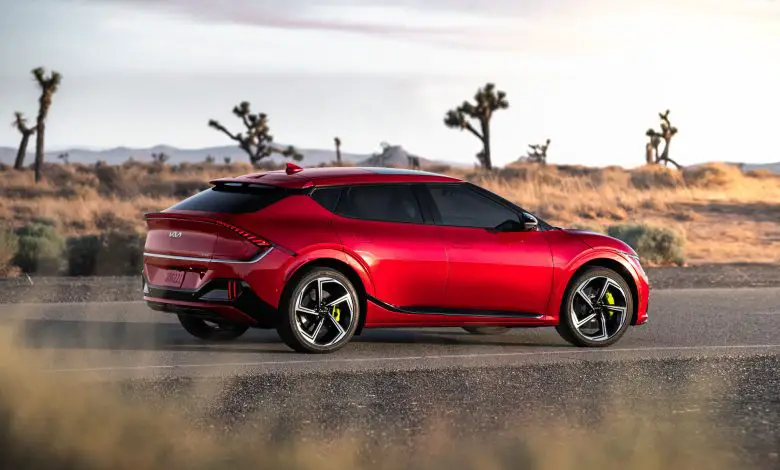 In the "2023 Best Hybrid and Electric Car" awards by U.S. News and World Report, the 2023 Kia EV6 all-electric vehicle and the 2023 Kia Niro Hybrid have been acknowledged as top electrified vehicles. The Niro Hybrid claimed its first title as the "Best Hybrid SUV," while the EV6 earned the prestigious "Best Electric Vehicle" award for the second consecutive year.
Kia America's COO & EVP, Steven Center, expressed pride in the company's ongoing commitment to creating outstanding electrified vehicles, as demonstrated by the 2023 Niro Hybrid's inclusion alongside the EV6 in the list of notable industry performers.
The U.S. News editorial team chose the winners by evaluating their overall scores from the U.S. News Best Car Rankings and considering factors such as starting prices, charging speeds, and EPA-estimated fuel efficiency and range data. Over 100 new vehicles were in contention for the awards.
As a key component of Kia's Plan S strategy, the EV6 boasts remarkable performance, ultra-rapid DC charging capability1, an onboard power generator2, and a flat-floor interior featuring cutting-edge materials. The Niro Hybrid, embodying Kia's "Opposites United" design philosophy, sports a striking exterior and interior design and is powered by a 1.6-liter four-cylinder engine combined with a 32kW permanent magnet synchronous electric motor.
Electric Vehicle (EV) Charging Market Could Grow Nearly Tenfold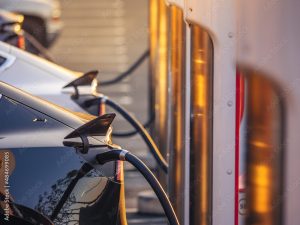 The electric vehicle (EV) sector is experiencing rapid expansion globally, particularly in regions like China and North America. The EV charging domain is a versatile industry with extensive applications, and government support from various countries plays a crucial role in advancing charging infrastructure. The push for EV adoption is intensifying, driven by consumer demand, substantial automaker investments, and increased government funding. A PwC study suggests that the EV charging market may have to expand almost ten times to accommodate the charging requirements of around 27 million EVs on the road by 2030.
Developing a nationwide charging network can be a complex undertaking, necessitating collaboration among multiple stakeholders and substantial investments. However, it is a vital step in determining the feasibility of a future dominated by electric transportation in the United States. According to the report, the number of charging stations in the US is expected to increase from approximately 4 million today to around 35 million by 2030. The electric vehicle supply equipment (EVSE) market could see growth from $7 billion today to $100 billion by 2040, with a 15% compound annual growth rate.
PwC's analysis predicts that the number of EVs in the US will reach 27 million by 2030 and 92 million by 2040. The fastest-growing segments through 2030 are likely to be workplace and on-the-go EV charging. Charge point operators are projected to lead the $100 billion EVSE market by 2040, as per PwC's analysis.
Tesla Announces Record Q1 Deliveries
Tesla revealed record-breaking electric vehicle delivery numbers for the first quarter of 2023 on Sunday. With 440,808 vehicles produced and 422,875 delivered, the company saw a 4% increase from the previous quarter and a 36% surge compared to the same timeframe last year.
Although sales targets were not met, Musk expressed confidence that Tesla could achieve 2 million vehicle deliveries this year, representing a 52% growth compared to the previous year.
Tesla is set to announce comprehensive results for this quarter on April 19th. Production ramped up at the company's Berlin, Germany, and Texas, US facilities. Tesla shared on Twitter that the Texas factory manufactured 4,000 Model Y vehicles in just one week, while the Berlin plant achieved the same output a week earlier in the month.
Related
Kia Niro Wins 2023 Women's World Car Of The Year