Skywell Electric Vehicle Impress Outside China
EV News
Dubai plans to phase out petrol taxis by 2027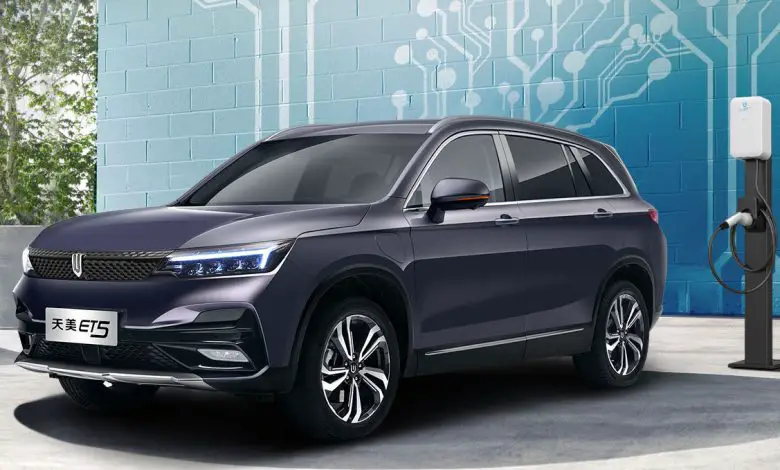 Reports emerged on March 27, 2023 that Dubai Taxi Corporation (DTC) has begun testing Skywell electric vehicles as part of a feasibility study to assess the impact and adaptability of electric vehicles. The trial which is meant to stretch for several months will see DTC test multiple EV models from different companies.
The trial for Skywell EVs will last for three months. During the trial period, Skywell EVs will be tested on Dubai roads to determine their features and if they can comfortably operate within the DTC fleet. The DTC applauds the rapidly expanding charging stations throughout the emirate catering to diverse models.
"The strategic operational step is in line with the best practices for achieving the vision of our leaders to offer quality services that make customers happier and enrich the mobility experience across Dubai," said Mansoor Rahma Al Falasi, CEO of DTC.
"Such a drive warrants delivering top-notch services while ensuring comfort and safety in line with the top environmental protection standards to achieve emission-free transportation by 2050," Al Falasi added.
The Skywell ET5 SUV has a range of about 323 miles on a single charge and can charge from 20% to 80% in about 40 minutes. DTC plans to phase out gasoline-powered vehicles and achieve emission-free transport by 2050. The introduction of EVs is part of plans to achieve that goal.
"The DTC strives to add 70 eco-friendly vehicles to its fleet each year, in a bid to migrate to emission-free public transport means in Dubai," said Al Falasi. "To accomplish this goal, DTC is introducing various brands of vehicles from different companies to attain optimal results that cater to customers according to the best standards of comfort, safety, and security while addressing the environmental conditions."
Dubai plans to phase out petrol taxis by 2027
In February 2023, Dubai's Road and Transport Authority (RTA) announced that by 2027, all taxis would be eco-friendly. That means all public transport vehicles will either be hydrogen-powered, all-electric, or hybrid.
In July 2022, two Chevrolet Bolt EVs bearing cameras and sensors began roaming about Dubai, starting from Jumeirah, to create a digital map that will possibly lead to the deployment of the first driverless taxis in the region. The public-private partnership was in collaboration with Cruise and is considered the first of its kind around the globe.
Cruise's autonomous driving technology makes use of a high-resolution digital map of the physical environment. The maps are created with the help of mapping vehicles equipped with sensors like cameras and Lidar (Light Detection and Ranging).
As the vehicles drive around the city, they collect data which will be used to create and maintain a map that will be utilized by driverless vehicles for navigation. The long-term goal is to make 25% of total trips autonomous by 2030.
The testing of Skywell EVs is coming at a time when Bahrain, Jordan, the UAE, and Egypt are in talks for the localization of the technology for EV production using resources and components at are locally available in these countries.
The officials from the four countries recently met to discuss how to manage the ambitious project, funding sources, manufacturing, and timeline. They hope that the first Arab EV would be displayed during the UN Climate Change Conference (COP28) in UAE in November.
Skywell wants to sell 250,000 EVs across the globe by 2025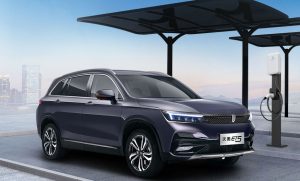 Last year, the Chinese EV maker said it plans to sell 30,000 vehicles out of which 4,000 would be sold overseas. In 2021, the company only sold 11,100 vehicles in China. Regardless of the dismal performance, the company set a global sales target of 250,000 electric and hybrid vehicles by 2025.
The company projects that exports will account for 80,000 of the sales. Skywell Automotive Group is keen on getting a fair market share of the growing demand for zero-emission vehicles across the globe. In the first phase, it is targeting key export markets in Jordan, Israel, Mexico, and Europe.
In China, the EV manufacturer makes its products available through Skyworth Group distribution networks and outlets. Although the company sells a broad range of battery commercial vehicles like buses, trucks, and special purpose vehicles, its main passenger vehicle model is the ET5 SUV.
Towards the end of April 2022, the company launched a new plug-in hybrid passenger vehicle called the HT-i. The company claims that the vehicle has a range of over 750 miles.
Liteborne Motor Corp. plans to sell Skywell EVs in the United States
Alan Wagner, a longtime auto executive of Grosse Pointe and auto critic who was named CEO of Liteborne Motor Corp. in November 2022, was full of admiration after his first close view of the Skywell EV on Sandy Munro's YouTube program called Munro Live.
"That's pretty impressive," Wagner told Munro. He later said to the Detroit Free Press, "I was actually shocked at the level of quality of the vehicle."
The 64-year-old has been thinking about the next phase of his life and considering an acquisition of a supplier. However, Skywell dealers were in need of assistance to sell their EVs in the United States. Eventually, that led to a deeper relationship between Wagner and the Chinese-made EVs.
Liteborne, a subsidiary of DSG Global, will have the rights to distribute Skywell EVs in North America. Prior to joining Liteborne, Wagner held executive positions at various leading or affiliate auto companies like Entech, Lear Corp., Saleen Automotive, Mercedes-Benz, and Hyundai.
Although it is still early days for his company, Wagner is preparing for the launch of Skywell EVs into the U.S. market in the third quarter of 2023 or early 2024. While the company's office is in Southfield, Wagner wants it moved to downtown Detroit.
At the moment, Liteborne has 1,000 preorders of Skywell EVs in the United States. If the launch goes ahead as scheduled later this year, Wagner predicts a "fairly conservative" ramp-up plan that will see the delivery of 5,000 EVs before the year runs out with a cap of around 32,000 vehicles.
Related
Waymo Hits 1 Million Test Mile, Takes Autonomous Driving Taxi To Los Angeles
Amazon's Zoox Robotaxi Drives Employees On Public Roads In California