Waymo Hits 1 Million Test Mile, Takes Autonomous Driving Taxi To Los Angeles
Autonomous Driving/AI
EV News
Waymo will cut 8% of its staff this year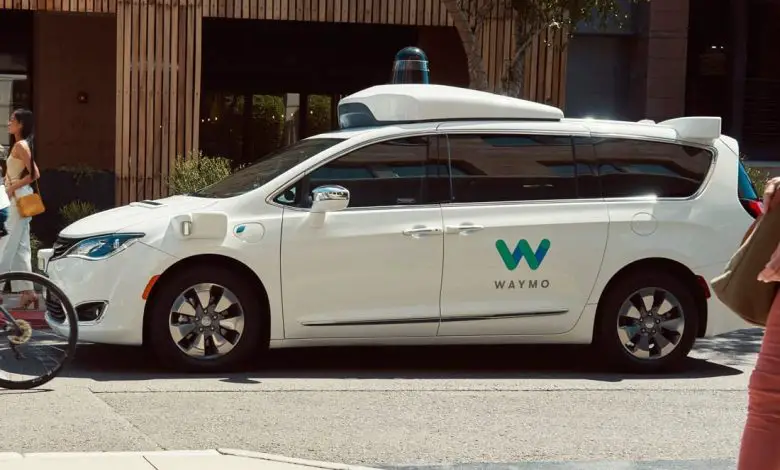 Alphabet Inc.'s autonomous driving subsidiary Waymo LLC announced that in January 2023 it surpassed over 1 million miles of autonomous test drives using robotaxis with no humans in them. The company shared its data publicly to back up the claim.
Toward the end of 2022, Waymo received a Driverless Pilot permit from California bringing the company closer to launching its services in the state. Waymo's announcement that it plans to start testing autonomous driving vehicles in Los Angeles is a sign of its commitment to expanding its services.
Speaking to Engadget, that company claims that its tests will be the first time that autonomous driving vehicles will roam the streets of Los Angeles. Building on the success of the San Francisco test, Waymo is rolling out self-driving vehicles in new cities with "little-to-no on-board engineering work".
The Mountain View, California-based company started testing electric Jaguar I-Pace crossovers mounted with lidar, cameras, and other sensors in LA around October 2022. However, in the tests that will start in a few weeks' time, the vehicles will run as "fully autonomous". The trials will mainly happen in Santa Monica.
"We are starting with a dense urban area and are going to expand and scale after we do this initial testing," said Mauricio Peña, Waymo's chief safety officer to Forbes. "We're not providing a timeline for Los Angeles right now, but are definitely doing all the steps we need to be ready to launch our commercial service."
While Waymo is itching to make its driverless vehicles commercial, they have to first secure a Driverless Deployment permit from the California Public Utilities Commission (CPUC). How fast that can happen is hard to predict. Until then, the Waymo One taxi paid service will be available exclusively to Phoenix, Arizona.
Autonomous driving continues to face steep challenges
From dwindling funding to the longer-than-usual path to commercialization, autonomous driving vehicles are progressing slower than analysts anticipated five or six years ago. In 2022, Volkswagen and Ford pulled the plug on their joint venture self-driving tech startup called Argo.
Analysts predict that more autonomous-focused startups will fold in 2023 due to steeper funding requirements and a longer-than-estimated path to commercialization. Forbes took a test drive with Waymo in Santa Monica with a human driver behind the wheel as a backup.
According to Forbes, there was a great improvement compared to their earlier experience in suburban Phoenix. The excessive cautious left turns and hard braking was gone.
However, Waymo continues to experience challenges navigating through intersections, thereby attracting irritated honks from impatient drivers behind. Peña said those were some of the challenges the company was working hard to fix.
"Safety is our priority; it's our focus," Peña said. "We also want to be good road citizens and be able to delight our riders, as well as keep them safe. That's an area that we always pay attention to and are continuously improving."
Waymo will cut 8% of its staff this year
Although Waymo enjoys generous funding from Alphabet, it was still not enough to insulate it from the current wave of job cuts sweeping through the tech industry. 
On March 1, 2023, the autonomous driving company disclosed that it would cut about 8% of its staff across two layoff rounds before the end of the year. About 209 jobs were wiped off the company's payroll after a similar slash in late January 2023.
"We took a thoughtful approach and feel confident that we are providing for each of these former teammates through this transition," the company disclosed to CNN on Wednesday. "We're confident that we have the right teams in place to achieve success for Waymo."
During the pandemic, demand for digital services spiked which led to massive employment across different companies to meet the demand. However, with the pandemic over, there has been a readjustment of demand. Rising interest rates have also shrunk the easy access to funding for tech companies.
In January, Waymo's parent company, Alphabet announced that it would cut 12,000 jobs or around 6% of its total workforce. The job cut at Waymo is an indication that Alphabet may be working on ways to rein in costs.
Motorists are still afraid of autonomous driving vehicles
A new AAA survey shows that as high as 70% of people as still afraid of self-driving vehicles. This is a jump from the 55% recorded the previous year—and this should be a source of concern to autonomous vehicle makers. Studies like this show how much more work automakers need to put in to improve the safety and reliability of autonomous driving vehicles.
"We were not expecting such a dramatic decline in trust from previous years," said Greg Brannon, AAA's director of automotive research. "Although with the number of high-profile crashes that have occurred from over-reliance on current vehicle technologies, this isn't entirely surprising."
Most of the high-profile accidents affecting self-driving cars have involved Tesla. Every now and then some of these automakers have had to issue a recall order to fix a safety issue. The National Highway Traffic Safety Administration (NHTSA) has been tracking road crashes since 2016 involving 35 different Tesla EVs.
Pilot Assist, Propilot, and Autopilot are common marketing terms used in the automotive industry, but the terms are often misunderstood. Part of the reason for the declining trust had to do with confusion regarding what the tech can or cannot do. According to the AAA survey, 1 in 10 respondents believes they can switch to self-driving mode and sleep off.
As Alphabet pump in money into Waymo, they also have to be concerned about the acceptability of the technology. As Americans' perception of autonomous vehicles continues to decline, Waymo needs to be cautious about making a product that only a few people will accept.