Volvo Unveils EV Tech Center In Poland
EV News
The CompanyWill Start Making An Electric Truck In 2027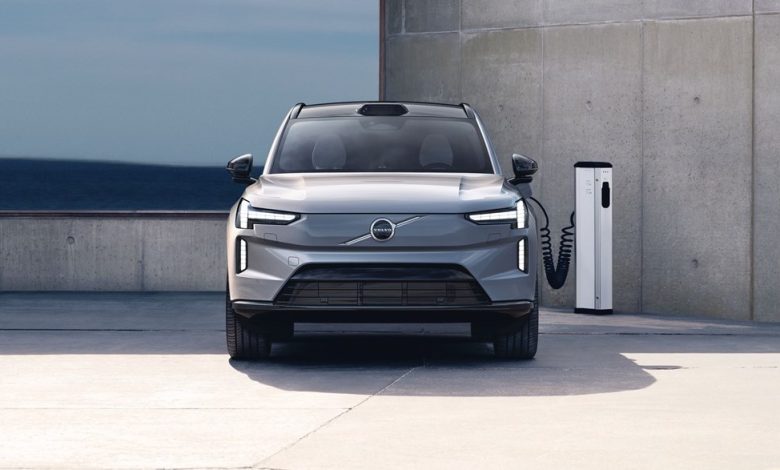 Volvo has announced that it is building a new tech hub in Krakow, Poland. It will be the firm's fourth in the world and second outside Sweden. The hub will play a pivotal role in the brand's transition to a fully electric carmaker by 2030. Volvo plans to open the hub before the end of the year.
"[The hub will] play a crucial role in our strategic ambition to be a fully electric brand by 2030 and a leader in new technology, not least through in-house software development," said a company statement. "The tech hub will carry full responsibility for developing complete and key features on our new fully electric vehicles."
The hub will employ 120 engineers at first. However, that number should swell to over 500 by 2025. To this effect, Volvo has posted job advertisements for testers, system architects, and embedded software engineers.
"The engineers will work on solutions related to safety, but also with basic support for on-board computers," says Jim Rowan, CEO of Volvo Cars said.
Volvo's big electric plan began with the stunning EX90 that was launched a few months ago. It is an attractive and advanced offering that coincides with the automaker's belief that it is vital to get ahead of the curve with electric vehicles.
According to the company, the choice of Krakow was because "the city is an emerging tech center, with a broad network of tech firms in the region…[and] a large telecom sector". Volvo has technology centers in Lund and Stockholm in Sweden and one in Bangalore, India.
The investment in Krakow will make Volvo the first automaker with a major engineering presence in the region. Another benefit to this is that the hub will be close to the company's headquarters in Gothenburg, Sweden.
Poland's growing investment in electric vehicles and accessories
Since 2020, Poland has become one of the preferred destinations for EV-related investments. In 2020, Solaris, a Spanish-owned Polish manufacturer became the largest producer and exporter of electric buses in the EU.
Just about a year later, Poland became the host for the first facility in the European Union for used EV battery processing. The facility is also one of the first in the world and handles the processing of other types of waste from EVs.
In July 2022, SK Nexilis, a reputable South Korean manufacturer of copper foil used in EV batteries, started the construction of a 3 billion zloty ($683 million) factory in Stalowa Wola, a southeastern Polish city.
In December 2022, Mercedes announced a €1 billion investment for the construction of a plant in Poland for the exclusive production of electric vans. Volvo's latest investment adds to the growing electric vehicle investment in the country.
"We are a purpose-led and technology-driven company, so our new generation of Volvo cars will be more than just transport," said Rowan. "They will be computers on wheels, designed to be updated over the air with new software. That means our Krakow tech hub and growing our in-house software development capabilities are key to our future success."
Volvo to start making electric trucks in 2027 in an Australian factory
In February 2023, Volvo Group Australia confirmed that it will commence the production of all-electric trucks in its Wacol factory in Queensland in 2027. The plant is the biggest vehicle manufacturing plant in the country. Also, the company announced that it has received approval for the trial of those trucks on Queensland roads.
The announcement is coming barely six months after Volvo started the commercial production of its heavy-duty electric trucks in its factory in Gothenburg, Sweden. Although Volvo's plant in Wacol is the largest in the country, the number of electric trucks it can make will depend on the country's design rules that strongly regulate what can operate on Australian roads.
Speaking at a seminar at the ANU in Canberra, Volvo Group Australia boss, Martin Merrick revealed that 2.5 meters is the current maximum truck width allowed in Australia. Therefore, Volvo will need a special permit because its electric truck exceeds that limit by 2.5 centimeters.
Tesla Semi electric truck which is 2.59 meters wide faces a similar challenge because the maximum truck width allowed in the United States is 2.6 meters.
According to Paul Illmer, Volvo's vice president of emerging technology business development, the number of electric trucks Volvo will make at the Wacol plant will depend on whether current axel weight and width regulations can be altered to enable heavier electric trucks.
"It's mainly the front axel weight that is holding us back," Illmer said. "It is currently 6.5 tonnes but we would need that to be 7.1 to 7.5 tonnes to allow for the extra battery weight."
Queensland Minister for Transport and Main Roads, Mark Bailey released a statement that shows that Volvo's medium-duty battery-electric trucks have been successfully operating in Australia since mid-2021. However, the new trial approval will allow the operation of fully electric 3-axle prime movers at a gross weight of 97,000 pounds.
"The information available from trials like this will help our engineers make sure mass and dimension issues with the take-up of battery electric heavy vehicles are managed in a sustainable way to benefit all Queenslanders," said Bailey in a statement.
Volvo not under pressure to cut EV prices
Earlier in February 2023, top executives at Volvo disclosed that the Swedish automaker is not under pressure to cut the price of its EVs in response to Tesla's price war. 
After Volvo posted a lower Q4 profit, Rowan said it was unnecessary to slash prices owing to the fact that demand for Volvo's EVs remains high and that the company has a robust backlog for its all-electric models.
"We don't see [price slashes] at this point in time," Rowan told Reuters. "Demand for our [all-electric vehicles] is the highest that we have seen, the backlog for that as well. We don't have any intention to reduce pricing."
In November of 2022, we told you about the Volvo EX90 SUV.