Ford To Deliver 9,250 EVs To U.S. Postal Service
EV News
Ford to unveil new electric SUV under MEB platform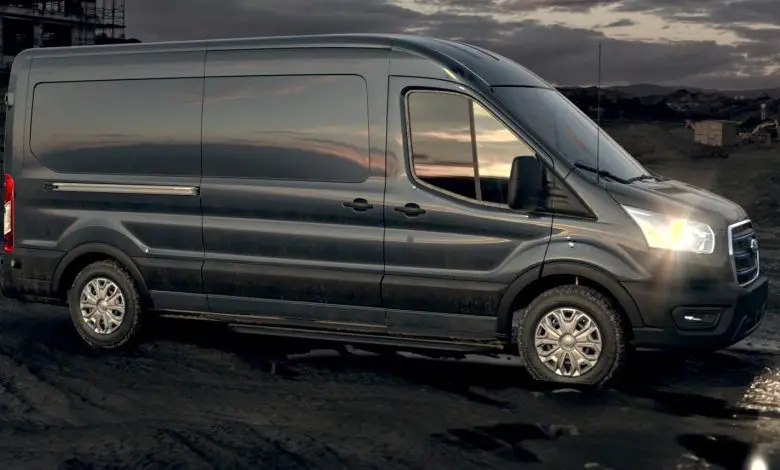 The U.S. Postal Service (USPS) announced on February 28, 2023 that it would purchase 9,250 Ford E-Transit battery electric vehicles before the end of 2023. Also, USPS will purchase an equivalent number of 2023 and 2024 model year gasoline-powered Ram ProMaster vans from Stellantis "to fill its urgent vehicle needs".
To make the deployment of EVs in its fleet seamless, USPS is also ordering over 14,000 charging stations that will be deployed at its facilities. In December 2022, USPS said it would more than double the purchase of EVs for its delivery fleet with the addition of 66,000 EVs through 2028.
The USPS got $3 billion from Congress in August 2022 being part of the $430 billion climate bill. The money was given to them to purchase EVs and charging infrastructure. According to USPS, the total deal with Stellantis and Ford will cost the agency $1.027 billion. Interestingly, not everyone is happy with that decision.
"The Postal Service should have finished its environmental review before sinking millions in funds in the same number of combustion mail trucks that will pollute our neighborhoods for decades," said Earthjustice environmental group in criticism of the Ram ProMaster vans deal.
President Joe Biden signed an executive order in December 2021 that mandated that all light-duty vehicles that the government purchased be emission-free by 2027. Although that did not apply to USPS, the federal agency is being proactive with its recent purchases.
The agency has already contracted three suppliers for the purchase of over 14,000 charging stations at the cost of $260 million. The companies that benefited from the deal include Siemens, Blink Charging, and Rexel USA (a unit of Rexel Group). USPS plans to spend $9.6 billion on the purchase of vehicles through 2028.
Ford to unveil new electric SUV under MEB platform on March 21
Ford's highly-anticipated electric SUV built under Volkswagen's MEB platform will be unveiled on March 21, 2023 the company announced. The MEB platform is specifically designed for EVs. Ford is developing two models under the MEB platform as part of its alliance with Volkswagen.
The upcoming EV is expected to be a medium-sized crossover since the platform already underpins Volkswagen's ID.4 and ID.3 electric crossovers. Teasers from the automaker suggest that the upcoming EV will have design influences and styling from other Ford models.
In a recent teaser, the company displayed the SUV's aero wheels. A previous teaser showcased the model's L-shaped daytime running lights. The powertrain details and options remain elusive. However, there are speculations that it will feature similar motors and battery packs comparable to those of other models.
At the moment, Volkswagen's ID.4 GTX which is based on the same platform features a dual-motor, all-wheel drive system that outputs about 300 bhp and 460 Nm of peak torque. However, it is not clear if Ford will use the same powertrain as Volkswagen.
The upcoming EV from Ford will be positioned between Mach-E and the Puma electric crossover which is expected to be in development sometime in 2024. The new EV will be made locally in Cologne, Germany, and is part of the company's strategy to overhaul its European vehicle lineup.
Eventually, models like Mondeo, Focus, and Fiesta will either be discontinued or phased out by 2025. Ford has set the goal of transitioning to an all-electric passenger vehicle lineup in Europe by the end of 2030. Commercial vehicles will follow afterward. Ford hinted at this release several months ago. 
Ford's new patent will make the F-150 Lightning smarter
Hitherto, one of the selling points of Ford's F-150 Lightning has been the vehicle-to-load charging capability which allows the vehicle to function as an electric generator. However, a new patent first sighted at CarBuzz will make the feature more practical and smarter. In simple terms, the EV will function as a de facto home storage battery.
In the new setup, the vehicle would exchange data with a central server. The server would then predict when there are likely going to be power outages and severe weather and prepare the vehicle accordingly. While the car would regularly charge at 80%, the new setup will prompt the car to charge at 100% in preparation for power outages and severe weather.
While using the EV as an electric generator, the owner will get real-time data on the vehicle's status, potential risk, and the closest available charging points. Unlike home storage where once the stored energy is exhausted, the family is thrown into darkness until power is restored, the owner can drive the  EV to charge up at a fast-charging station and return home to continue powering devices.
There are no details yet on when the new storm-predicting feature will be available on Ford EVs. However, it is a feature that many will likely choose over installing noisy generators.
Ford joins OpenADR Alliance
Ford has become the first automaker to join the OpenADR Alliance, a non-profit with the goal of accelerating the adoption and compliance of the OpenADR (Open Automated Demand Response) and similar communications standards. Following a surge in the European EV market, Ford joined the Alliance's board of directors as a member company.
"The OpenADR Alliance ecosystem has traditionally been made up of control manufacturers and utilities, but now we are attracting members from the automotive and associated sectors," said Rolf Bienert, technical and managing director of OpenADR Alliance. "Ford will bring a new perspective and insights to help us define and expand innovative new services for OpenADR."
The OpenADR is a transparent, two-way information exchange model and smart grid standard, that standardizes the message format used for Auto-DR and DER management. The goal is to ensure that the dynamic price and reliability signals can be exchanged in a uniform and interoperable manner among utilities, Independent System Operators (ISOs), and energy management and control systems.
With about 7.8 million EVs sold across the globe in 2022, OpenADR is concerned about how that will impact the electricity grid. Many utility companies are now struggling with network expansions while maintaining cost-effective charging programs.
The Alliance has suggested how open standards like the OpenADR can ensure the easy integration of new technologies like capacity management, pricing, and Vehicle-to-Grid (V2G) communication.
"Ford supports open standards as a way to overcome interoperability challenges in young but maturing markets—like what we have today for Vehicle Grid Integration," said Sunil Goyal, the advanced project leader of Energy Service for Ford Motor Company.
Goyal joined the OpenADR Alliance board of directors in September 2022. According to Goyal, Ford will continue to lend a voice to the importance of having open standards.
"We have been well established in other regions, particularly the U.S., for several years," added Bienart. "But as European markets like the UK and Germany invest more in technologies for EV infrastructure, battery storage, and renewables, we are now expanding our reach with the help of our partners and members. The next 12 months will be an exciting next stage of the Alliance's development."