BYD to unveil new Yunnian technology April 10
Battery Tech
Charging
EV News
EV Charging Station Market is expected to expand 500% in five years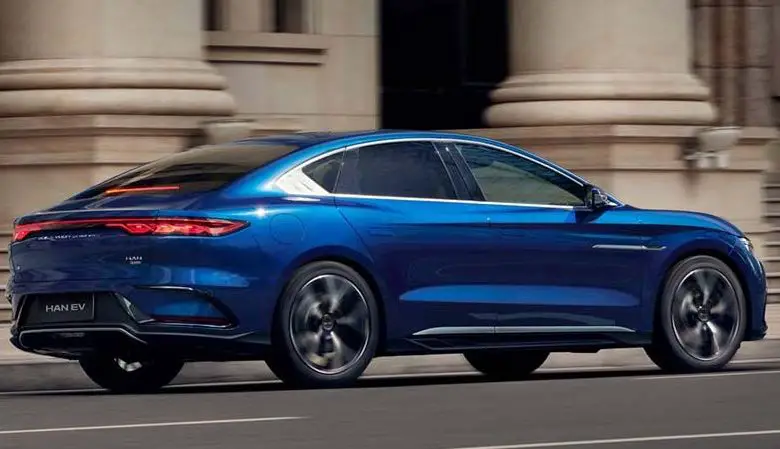 CNEVPost.com is reporting that BYD is set to introduce an innovative technology in the coming month, following the launch of its e⁴ technology in January.
BYD, a prominent player in the new energy vehicle (NEV) industry, previously released technologies such as the DM hybrid system, e-Platform, blade battery, CTB technology, and e⁴.
The upcoming "Yunnian" system, to be unveiled on April 10 at the company's global headquarters in Shenzhen, will be its latest in-house technological achievement, as per CNEVPost.
The term "Yunnian" appears to be inspired by the Chinese characters "辇" and "云", which represent an emperor's vehicle and cloud, respectively. BYD's promotional poster from March 23 suggests that the technology will provide a driving experience akin to that of an emperor's vehicle.
EV Charging Station Market is expected to expand 500% in five years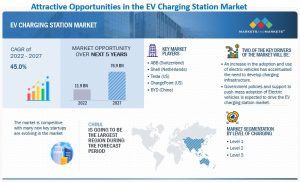 The global EV charging station market is set to grow at a CAGR of 45% from 2022 to 2027, reaching USD 76.9 billion, according to a new report by MarketsandMarkets™.
The surge in EV sales, government incentives, and declining EV prices are driving this growth. The demand for three-phase chargers is expected to grow the most due to their safety features, faster charging speed, and increasing EV adoption. Fixed chargers, which require infrastructure, have the largest market share due to their faster charging time.
North America is expected to see significant growth, with the US and Canada being regional hubs for renowned OEMs, including Tesla and GM. However, updating power generation capacities will be necessary to meet the growing demand for EV charging stations.
Electric Two-Wheeler Lithium-Ion Battery Management Set to Explode
The global Electric Two-Wheeler Lithium-Ion Battery Management System (EV BMS) Market is expected to grow from USD 0.53 billion in 2022 to USD 2.76 billion by 2030, at a CAGR of 20.1% between 2023 and 2030. This growth is driven by increasing demand for electric two-wheelers due to environmental concerns and the need for high-performance batteries. Qnovo and NXP Semiconductors have collaborated to develop SpectralX, a technology that uses predictive analytics to enhance battery performance and range in EVs.
Key insights from the Electric Two-Wheeler Lithium-Ion Battery Management System Market study include:
The market is driven by growing awareness of the environmental impact of greenhouse gases, increasing the demand for electric two-wheelers.
Motorcycles contribute significantly to the market revenue, with their popularity in the APAC region, particularly China and India, due to their high speed, low maintenance, and ease of use.
The rising adoption of electric pedelecs, which promote a healthy lifestyle, is expected to create growth opportunities in the market.
Europe dominates the market, with strong government support for plug-in vehicles in countries like the Netherlands, Germany, France, and Norway.
The APAC region is projected to show the highest growth rate due to increasing demand for plug-in vehicles in China, Vietnam, and India, such as Hero Electric's purchase of 5 lakh units of Exicom BMS annually in response to India's growing electric two-wheeler demand.
The increasing popularity of electric two-wheelers is transforming the global transportation landscape. Despite this growing trend, the transition from Internal Combustion Engine Vehicles (ICEVs) to Battery Electric Vehicles (BEVs) presents several challenges, such as limited driving range and extended charging times. Additionally, the lack of adequate charging infrastructure in many countries hinders the market growth.
To address these obstacles, manufacturers are focusing on the development of cost-effective Battery Management Systems (BMS) while enhancing the efficiency, reliability, and driving range of electric two-wheelers. For example, Texas Instruments has introduced innovative automotive battery cell and pack monitors that provide the most accurate measurement capabilities available, maximizing Electric Vehicle (EV) driving time and promoting safer operation.
Related
BYD Extends NVIDIA DRIVE Orin To Dynasty And Ocean Series
BYD Joins EV Price War, Intensifies UK Market Push