Hyundai IONIQ 5 and Kia Niro Win Top EV Awards
EV News
2023 Kia Niro EV was recognized as the top commuter EV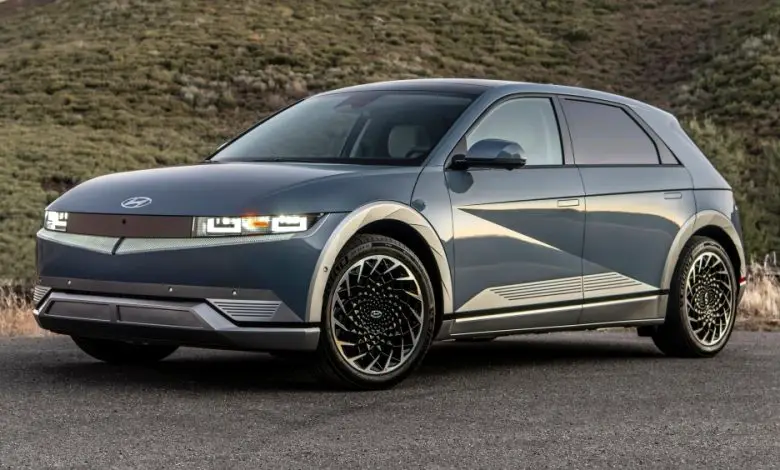 Hyundai's IONIQ 5 has been recognized as the Top Pick Family EV by Cars.com in the publication's latest Top Pick awards, which celebrate the best electric vehicles in four categories: Luxury, Family, Value, and Commuter.
The IONIQ 5 was previously named Best EV of 2023 by Cars.com, outperforming all 2023 EVs that were tested by the publication's expert car reviewers. The IONIQ 5 stands out due to its innovative Electric-Global Modular Platform (E-GMP), which allows for increased interior space and optimized performance, as well as its advanced technology.
"The IONIQ 5's new E-GMP platform optimizes interior volume with the spaciousness of a large car in a compact SUV, making it a perfect EV for transporting families and cargo," said Ricky Lao, director, product planning, Hyundai Motor North America. "Additionally, first- and second-row passengers can enjoy the removable console island's cup holders, 15-watt wireless phone charger and USB ports to their destination."
The IONIQ 5 offers a roomy interior, ample cargo space, and plentiful in-cabin storage spaces, making it an ideal vehicle for families. With an EPA-estimated maximum range of 220-303 miles, depending on configuration, and fast charging capabilities, the IONIQ 5 is also a great option for families on the go. As a result, the 2023 Hyundai IONIQ 5 has been awarded Cars.com's Top Pick Family EV.
The Ioniq 5 starts at less than $45,000 for a base SE trim with RWD.
2023 Kia Niro EV was recognized as Cars.com's Top Pick: Commuter EV
The 2023 Kia Niro EV has been named Cars.com's Top Pick Commuter EV, marking the first win for a Kia vehicle in the competition. The Niro EV offers efficient performance and cutting-edge technology, making it an excellent choice for commuters. The vehicle features a 64.8 kWh battery and a 150kW (201-hp) motor with DC fast-charging compatibility as standard, providing an EPA-estimated 253 miles of all-electric range. The Niro EV can also charge from 10 to 80 percent state of charge in under 45 minutes when connected to a Level 3 fast charger.
"With standard DC fast charging compatibility and cutting-edge technology, the Niro EV offers the efficiency and features that commuters demand," said Steven Center, COO & EVP, Kia America.
From a selection of electric vehicles across four categories, the Niro EV was chosen by the editors of Cars.com. The 2023 Kia Niro EV starts at $39,550.
Both the IONIQ 5 and Niro EV showcase innovative designs and advanced features, making them excellent choices for drivers seeking cutting-edge electric vehicles.
Cars.com
CARS is a digital automotive marketplace platform that offers a comprehensive range of industry-specific solutions, connecting car buyers with sellers. The company's flagship marketplace, Cars.com, was launched in 1998 and is headquartered in Chicago. CARS provides car shoppers with the data, resources, and digital tools necessary to make informed purchasing decisions and seamlessly connect with automotive retailers. In an ever-evolving market, CARS leverages innovative technical solutions and data-driven intelligence to assist dealerships and OEMs in reaching and influencing prospective buyers, boosting inventory turn, and gaining a larger market share.
iQSTEL Announces All New Electric Motorcycle
iQSTEL Inc. has announced the launch of its new electric motorcycle, the TuVolten 550 Elite, which is now in production.
The motorcycle is powered by a 5KW motor and has a range of up to 125 miles (200 Km) per charge, depending on conditions. It can reach speeds of up to 70 MPH (110 KPH) and comes with an enhanced brake that includes a battery regenerative system, increasing its range by up to 30%.
The TuVolten 550 Elite has been designed to meet the European Union Standards and is expected to receive certification soon. The first production run of the motorcycle will be tested in Spain, while the second production run is being negotiated for wholesale placement with dealers in Spain. iQSTEL anticipates that its EV Business Division will generate revenues and positive operating income in 2023.
Related
Kia Niro Wins 2023 Women's World Car Of The Year
Electric And Hybrid Vehicles Dominate World Car Awards Finalist