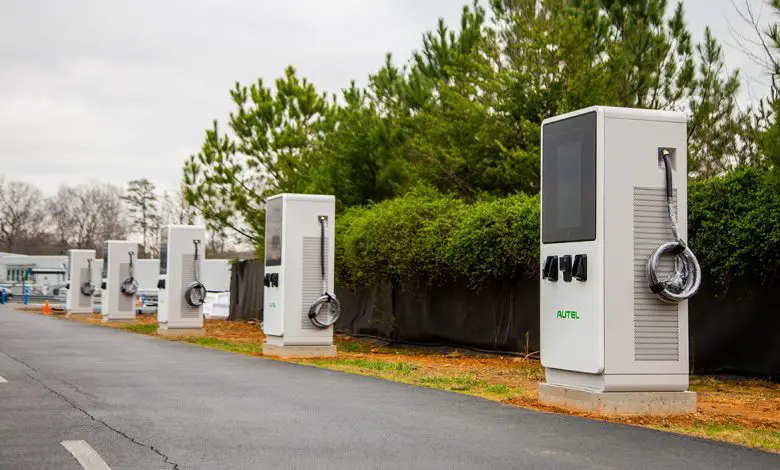 Atlanta Motorsports Park (AMP) is now at the forefront of high-performance Electric Vehicle (EV) fast charging in the US, boasting one of the world's most thrilling road tracks.
Collaborating with Indigo Energy, AMP has emerged as the first American race track to feature five state-of-the-art Autel MaxiCharger DC Fast Level 3 Chargers. These high-powered EV chargers deliver up to 180kW of charging capacity, allowing drivers to gain up to 125 miles of range in just 10 minutes with a maximum 400A output current. Most vehicles can achieve a full charge in 20-30 minutes.
"Electric vehicles are the future of racing, and EV owners deserve an uncompromised experience when pushing their performance to the limit," notes AMP's owner and CEO, Jeremy Porter. "From hyperexotics to luxury vehicles to EV retrofits, everybody who comes to AMP deserves speedy charging off-track so they can get back to shaving off their times on-track. Our long-term ambition is to be an incubator for using mobility technology. Currently, we have three EV technology companies at Atlanta Motorsports Park and installing level three chargers crystallizes our commitment to this tech."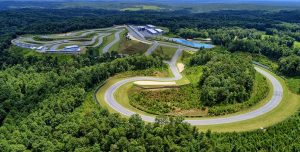 The five Autel MaxiCharger DC Fast charging stations are conveniently situated near member garages for easy access upon entering and exiting the track. Autel guarantees ongoing software compatibility with new vehicles, and the chargers already comply with all IEC standard vehicles.
"At Autel Energy, our slogan is Powering the Planet; we are the only EV Charging OEM that innovates, designs, and develops solutions to automotive quality and standards," said John Thomas, COO of Autel Energy. "Being part of the transition to electric racing underpins our vision to move the world towards a sustainable future in every category. For two decades, Autel has put technology in the hands of mechanics, technicians, performance vehicle developers, and enthusiasts to ensure every vehicle is powered, tuned, and running at its peak performance when it hits the road or the track. Autel Energy is extremely proud and excited to partner with AMP and Indigo to lead the pack in helping to define the transition to performance EV motorsports."
Indigo Energy President, David Mansfield, remarked, "Indigo Energy has always pushed the forefront of what energy companies can offer, from fossil fuel to alternative sources, just as car manufacturers seek to offer the latest technologies to drivers and racing teams. We are extremely proud to be the owner and operator of both the MaxiCharger DC Fast and AC Floorstanding for this project. Together, these units provide a top of the line experience in DC and AC charging. We have been growing a reliable network of charging stations, and this is the culmination of much effort and experience.
Mansfield further commented on how Indigo's capacity to develop and provide solutions for these exceptional racing vehicles allowed them to contribute to "the next chapter in the ever-changing story of motorsports in the North Georgia Mountains. Racing and motorsports have had a storied history in Dawson County — from Lloyd Seay and Roy Hall to the Elliots. From bootleggers to professional racing, there is an evolution moving towards the future, and EV is a new frontier in that story. Indigo Energy is excited to be a part of this transition alongside AMP and Autel Energy."
AMP's addition of these chargers signals its commitment to being a leader in EV motorsports. As the industry moves towards the adoption of electric vehicles, track-testing EVs gains increasing importance for the evolution of racing culture and manufacturer R&D feedback. AMP's embrace of the gold standard in EV charging technology serves as a vital step in promoting the transition to a new era of racing while preserving its rich heritage and passion.
Related
UNSW Professor Eyes World Record With Solar Race Electric Vehicle