Ascend Elements Unveils Massive EV Battery Recycling Hub
Battery Tech
EV News
Robo taxi market size to grow by USD 568.65 million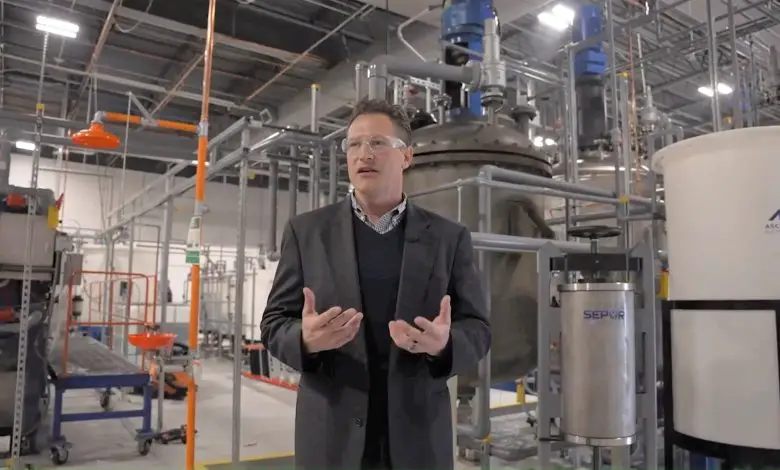 Ascend Elements recently celebrated the inauguration of its premier large-scale lithium-ion battery recycling facility, Base 1, in Covington, Georgia. With an investment of $50 million, Base 1 has become the most expansive electric vehicle (EV) battery recycling center in North America. As the demand for EVs surges, lithium-ion battery recycling is progressively becoming a crucial element in the EV battery materials supply chain.
Base 1 started operating partially in August 2022 and now boasts an annual capacity to handle 30,000 metric tons of used lithium-ion batteries and manufacturing waste – equivalent to recycling 70,000 EV batteries each year.
Ascend Elements CEO Mike O'Kronley highlighted the significance of the facility for America's EV battery infrastructure and emphasized the need for the industry to keep expanding the closed-loop battery materials supply chain to enhance the eco-friendliness and sustainability of EV batteries.
Through its innovative Hydro-to-Cathode™ process, Ascend Elements recovers up to 98% of essential battery metals from used EV batteries and gigafactory production scrap. This recycling method enables the company to decrease the carbon footprint of new EV battery cathode materials by up to 90%.
The state-of-the-art, eco-friendly facility utilizes renewable energy sources and incorporates on-site wastewater recycling and treatment systems. Currently employing around 100 staff members, Ascend Elements aims to increase its workforce to 185 by 2024.
Robo taxi market size to grow by USD 568.65 million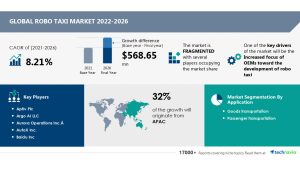 According to a recent report by Technavio, the global market for robo taxis is projected to experience significant growth between 2021 and 2026, with an estimated increase of USD 568.65 million.
This represents a compound annual growth rate (CAGR) of 8.21%, fueled by growing OEM focus on the development of robo taxis. As traffic congestion continues to rise, many consumers are turning to alternative car ownership models like carpooling, cab services, and car rentals.
To capitalize on this trend, automotive OEMs are investing heavily in driverless, autonomous vehicle technologies. While these technologies are still in their early stages, industry experts believe they will play a major role in the future of the automotive industry. As more and more automobile manufacturers pour resources into developing autonomous vehicles, the robo taxi market is expected to experience even faster growth in the coming years.
Nikola Announces $100.0 Million Public Offering of Common Stock
Nikola Corporation (Nasdaq: NKLA) has announced the commencement of an SEC-registered underwritten public offering of its common stock, with the goal of raising up to $100.0 million. This offering is subject to underwriting discounts, commissions, and other expenses.
Additionally, Nikola has granted the underwriter a 30-day option to purchase up to an additional $15.0 million of common stock at the public offering price, less any applicable discounts or commissions. Concurrently with the public offering,
Nikola has entered into a forward stock purchase agreement with an investor for the purchase of up to $100.0 million of common stock in a registered direct offering at the public offering price. The actual amount purchased by the investor will be reduced by the total public offering amount, subject to certain conditions. It's important to note that the public offering is not dependent on the closing of the registered direct offering, and vice versa.
Investors and shareholders alike will be closely monitoring this development, as Nikola seeks to raise additional capital to fund its operations and pursue growth opportunities. The use of targeted SEO keywords and phrases in this revised article, such as "public offering," "common stock," and "registered direct offering," can help boost the article's search engine visibility and make it more appealing to readers searching for information on similar topics.
Related
Amazon's Zoox Robotaxi Drives Employees On Public Roads In California
Pasterick to Succeed Brady as Nikola CFO