Did Tesla's Price War In China Backfire?
EV News
New cybersecurity threats emerge for Tesla Model 3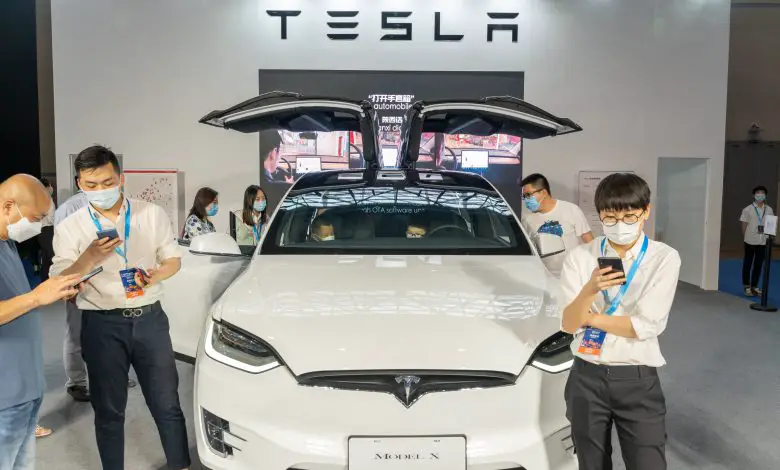 Late last year, Tesla started slashing the prices of some of its EVs in China in an attempt to boost demand. However, that move sparked protests among those who have already ordered the vehicle before the price cut. At that time, Tesla said it would not refund the difference to those that already ordered before the cut. The automaker announced another cut in January.
Those successive price slashes from Tesla eventually sparked an EV price war with other major EV makers following suit with price slashes across their EV trims. In response and likely in continuation of the protest, Chinese consumers are favoring cheaper, newer BYD models.
In January and February 2023, the Shenzhen-based automaker outsold Tesla in China by over five times. Industry experts like Bill Russo who is the founder of Shanghai-based consultancy Automobility and the former head of Chrysler in China also weighed in on Tesla's decision to cut prices.
"Foreign brands are clearly bleeding market share and we expect 2023 to be the first full calendar year in which local brands outperform global brands in terms of sales volume," Russo said.
According to data from Automobility, Chinese automakers accounted for 47% of total passenger vehicle sales in 2022. BYD has experienced a formidable ascension in recent years, boosted by its vertically integrated structure—from mines to batteries, and chips.
On Wednesday, March 29, BYD chair Wang Chuanfu said he expected an up to 80% jump in first-quarter sales year-on-year and the elimination of weaker competitors after the group posted over 400% surge in net profit ($2.4 billion) for 2022.
China has one of the most advanced EV markets in the world. Nevertheless, car sales have remained low as the country is just emerging from strict pandemic restrictions that led to a decline in economic growth.
Tesla mulls taking EVs to Türkiye in April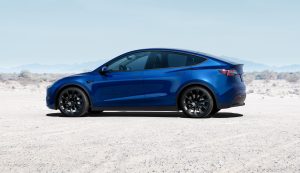 Since the Chinese market is becoming saturated with a worsening decline in demand, some automakers are exploring new opportunities. United States EV maker Tesla has revealed that it plans to enter the Turkish market in April. The news was shared through the company's Instagram post, pointing at April 4 for the historic launch.
What is not clear is whether the EV maker will open its doors to Turkish customers on that day or use that day to announce which models it has lined up for the Turkish market. Tesla was waiting for its German facility to be fully operational to eliminate additional taxes applied to vehicles from America and China.
According to reports, Tesla will likely offer the Model Y and Model 3 vehicles for sale in the Turkish market. The Energy Market Regulatory Authority (EPDK) of Türkiye has already given Tesla a charging network operator license.
The license makes Tesla one of the 119 companies authorized to operate charging stations and support EV drivers across Türkiye. With the license, Tesla will serve EV models at the charging stations it will build in the country and determine the price of the charging services per kilowatt hour.
Authorities said there are 3,728 commercial charging stations in Türkiye including 646 DC fast charging stations and 3,082 AC slow chargers. In Türkiye, EV drivers enjoy lower consumer tax rates compared to internal combustion engines (ICEs).
This has led to an over 90% surge in EV registration in the country since 2021 as reported by EPDK. As of December 2022, the country recorded 14,896 new EV registrations which is nearly twice more than the 7,694 recorded about the same time in 2021.
With Tesla's entrance, the EV competition in Türkiye is about to heat up. This is because Togg, the first domestically made EV brand has also opened its books for preorders.
New cybersecurity threats emerge for Tesla Model 3
Automotive News reported that Synacktiv, a French cybersecurity firm recently won a hacking competition by breaching a new Tesla Model 3 gateway and infotainment subsystems. They were able to accomplish this in less than two minutes.
The group hacked into the vehicle's head unit and avoided hacking the entire vehicle for safety concerns since they wanted to avoid any unintentional movement that may result in an accident with other vehicles or people around.
At the Pwn2Own conference, the team from Synacktiv was given three 10 minutes attempts to hack the car. However, only one attempt in far less time was enough for the team to access the infotainment system and swap the Tesla logo with their own. They succeeded in hacking the vehicle using its Gateway system, which controls communications between the Tesla Powerwall and the Model 3.
In another attempt, the team gained access to the Tesla using an Ethernet network and was able to open the trunk and doors while the vehicle was in motion. The two hacks fetched the Synacktiv team $350,000 and a brand-new Tesla Model 3.
A team from the Tesla security department was around to confirm the hack. The automaker confirmed that it will fix the issues that led to the vulnerability using over-the-air updates. Although Tesla claimed that the Synacktiv team wouldn't have been able to turn the car on and off or controlled the steering wheel, Eloi Benoist-Vanderbeken, one of the Synacktiv team members, said they would have.
"[Tesla] said we wouldn't be able to turn the steering wheel, accelerate, or brake. But from our understanding of the car architecture, we are not sure that this is correct, but we don't have proof of it," he said.
This is not the first time that a Tesla has been hacked in a controlled environment. In 2022, a researcher was able to unlock and start a Model Y and Model S by redirecting signals between the car, the key fob, and the mobile app.
Tesla is not the only automaker that has been hacked. Other popular brands like Jeep and Volkswagen have been breached too. According to researchers, a popular remote start service created vulnerabilities in different car models and could start, unlock, and locate vehicles without physical access. 
Related
BYD Joins EV Price War, Intensifies UK Market Push
Tesla Announced Price Cuts In Singapore Inventory, Chinese Buyers Fume