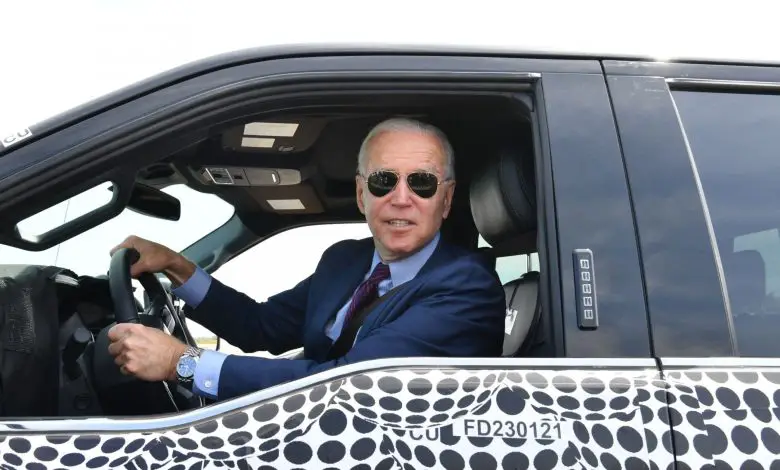 As President Biden pushes for 50 percent of all new vehicle sales to be electric by 2030, the White House has announced the first set of public and private commitments to support America's historic transition to electric vehicles (EVs) under the EV Acceleration Challenge. This initiative is part of Biden's Investing in America agenda, aiming to spur domestic manufacturing, strengthen supply chains, boost U.S. competitiveness, and create good-paying jobs. Electric car manufacturers, such as Tesla and Rivian, are expected to benefit greatly from these commitments.
Since President Biden took office, electric vehicle sales have tripled, and the number of publicly available charging ports has grown by over 40 percent. With over three million EVs on the road and more than 132,000 public EV chargers across the country, the United States is on its way to achieving its ambitious goals.
Expansion of The Inflation Reduction Act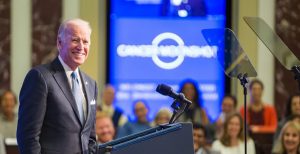 The Inflation Reduction Act expands and adds tax credits for new and used EV purchases, helping to bring the benefits of clean energy to communities nationwide. The law also provides incentives to electrify heavy-duty vehicles like clean school buses and supports the installation of residential, commercial, and municipal EV charging infrastructure. These incentives complement investments from the Bipartisan Infrastructure Law and other federal initiatives spurring the domestic manufacturing of EVs and batteries, and the development of a national EV charging network that provides access to low-income and disadvantaged communities.
Electric car manufacturers such as Tesla and Rivian are poised to benefit from the incentives designed to lower the cost of EVs and EV charging infrastructure. As these measures increase consumer demand and competition, they will also promote equity and inclusion and accelerate the growth of the electric vehicle market. The EV Acceleration Challenge aims to bring a clean, safe, affordable, and reliable transportation future to Americans even faster.
The Federal Government, along with several companies and nonprofits including Prologis, First Student, Hertz, Amazon, Google, and Rewiring America, have announced new commitments to expand EV fleets, increase consumer education, and grow the availability of EV charging.
Electric School Buses Will Be Among the First to Transition
As part of these commitments, First Student, a major supplier of school bus services, has pledged to transition 30,000 fossil fuel-powered school buses to electric school buses by 2035. Amazon has also rolled out over 3,000 electric delivery vehicles, working towards its commitment to bring 100,000 electric delivery vehicles to the road by 2030. These initiatives will contribute to the growth of the EV market, benefiting electric car manufacturers such as Tesla and Rivian.
In addition to expanding EV fleets, there is a strong focus on consumer education and support. Hertz has committed to substantially increasing its electric vehicle rentals, forecasting nearly two million EV rentals in 2023. This will extend the electric vehicle experience to leisure and business travelers and rideshare drivers across the country. Meanwhile, Consumer Reports is launching its Electric Vehicle Savings Finder, an online tool providing detailed, up-to-date information about federal, state, and local EV purchase incentives available to consumers.
Furthermore, a range of tools and resources is being made available to the public. Rewiring America, a nonprofit organization, plans to launch an online personal electrification planner in 2023. This tool aims to help 100,000 homeowners and renters create roadmaps to electrify their homes and choose electric vehicles and home chargers. Google is also committing to provide up-to-date information about the availability and coverage of tax credits across eligible passenger vehicles, through a new Search tool that incorporates federal guidance to surface eligible EV tax credits alongside other critical information.
With the ongoing rollout of new incentives, tools, and resources, the electric vehicle market, including major players like Tesla and Rivian, is poised for unprecedented growth.
Related
United States Postal Service To Transform Fleet To Electric Vehicle By 2028
Biden And EU Leader In Talks That Could Expand EVs That Qualify For U.S. Tax Credits
Biden administration awards $2.8 billion to boost EV battery and mineral production