Venti Raises $28.8M To Automate Logistics Hubs
EV News
Venti's autonomous fleet has unmatched precision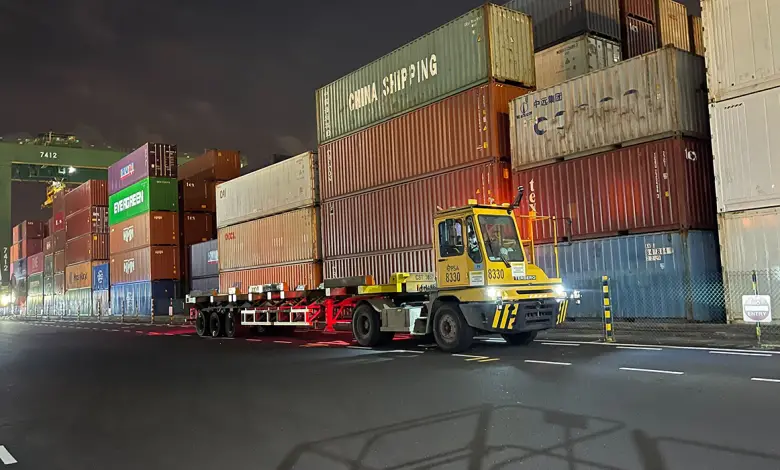 Self-driving technology may not be ready for widescale deployment but it has proven effective in closed-environment applications. That explains why investors continue to pump millions of dollars into startups like Venti Technologies.
Boston and Singapore-based Venti Technologies announced on March 28 that it has secured $28.8 million in Series A funding led by LG Technology Ventures with participation from Safar Partners and UCB Venture Management. Existing investors like LDV Partners and Alpha JWC also participated in the funding round.
"With this new round of funding, we are well-positioned to broadly deploy our autonomous logistics solutions to power safer and more efficient global supply chains and industrial yards," said Heidi Wyle, Founder and CEO of Venti Technologies.
Venti Technologies is a global leader in autonomous logistics
Venti Technologies prides itself as a global leader in autonomous logistics for global supply chains and industrial hubs. The realized funds will be used to accelerate the company's growth and cater to increasing demand from customers across the globe.
Goods worth trillions of dollars transition through the supply chain and industrial hubs—depots, warehouses, factories, airports, and seaports—annually. These hubs often have to deal with multifaceted challenges including safety concerns, supply disruptions, and driver shortages.
"If you have a big logistics facility where you run vehicles, the largest cost is human capital: drivers," Wyle said during an interview. "Our customers are telling us that they expect to save over 50% of their operations costs with self-driving vehicles. Think they will have huge savings."
Venti wants to combat these challenges through autonomous solutions. The company claims its solution doesn't require a change to existing infrastructure and that it can work with any vehicle in any logistics or industrial hub.
"Our autonomous vehicles have industrial-grade precision in everyday operating environments and are already successfully in use," Wyle said. "We have the potential to revolutionize goods transportation and are excited to be working with partners around the world to make this vision a reality."
Venti's autonomous fleet has unmatched precision
Venti Technologies spent three years developing its autonomous vehicles in one of the largest container ports in the world. The company claims that its fleet can navigate complex environments and heavy traffic with very high precision and can park a 45-foot tractor-trailer, down to one-inch accuracy.
"Venti is solving real-world problems for large customers in huge markets with technology that has proven safe, mature, and capable of near-term driverless deployment," said Anshul Agarwal, Managing Director at LG Technology Ventures. "We are impressed not only by the technology, which is more complete and rapidly able to provide value to end customers, but also by the world-class team."
Founded in 2018, Venti is made up of a team that has a strong affiliation with MIT. This includes Wyle, MIT electrical engineering and computer science professors Daniela Rus, and Chief Scientific Officer Dr. Xinxin Du. Safar Partners said Venti presents an appealing opportunity.
"Venti represents best-in-class technology developed by leading minds from the world's top universities working to develop innovative, implementable solutions that address real-world market needs," said Arunas Chesonis, Managing Partner at Safar Partners. "We enthusiastically support Venti in scaling its operations and demonstrating its value to a wider cast of partners and customers worldwide."
Venti Technologies appointed two senior leaders in January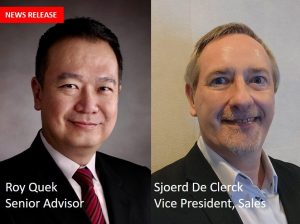 In January, Venti announced the appointment of two senior leaders to accelerate growth. Sjoerd De Clerck who has 30 years of experience in leading and managing high-tech B2B global businesses joined the company as Vice President of Sales. De Clerck was tasked with building a robust sales network in the logistics industry to fast-track Venti's growth.
"The transformation of supply chain logistics using self-driving vehicles is happening right now," De Clerck said. "I could not be more excited to be joining Venti and helping our customers realize their potential—and achieve more—in this exciting era."
Roy Quek joined as an adviser, guiding the company on market expansion and fast-build strategies. Being a private investor, Quek brings his experience as a South East Asian government and business leader and valued advisor to major private equity and venture capital funds to Venti.
"I'm thrilled to be joining Venti Technologies and excited by its mission of providing the world's safest goods transportation through AI-powered logistics," Quek said. "It is an honor to work with Venti's MIT-rooted team, as we move forward with our cutting-edge business solutions and technologies."
Wyles was excited about the appointment at that time and highlighted how the two senior leaders can accelerate Venti's growth. The new funding round seems to justify the appointment.
"I am delighted that Quek and De Clerck are bringing their global leadership experience and deep business insights to Venti Technologies," Wyle said in a press release announcing the appointment. "These appointments, coupled with our intense recruitment drive for technical staff and technology breakthroughs, will help Venti cement its position as the world leader in autonomous supply chain logistics."
Venti switched to the industrial market after an unsuccessful stint in the consumer market
Venti was founded based on the works of the co-founder Daneila Rus at MIT. During the early stages, the focus was on robotics and related fields. Therefore, the early efforts of the startup were in robotaxi models and SUVs. However, they soon discovered the insurmountable complexity of the scenarios.
"What I've seen is that the robotaxi is an extremely difficult problem to solve," Rus said. "All of the chaos of the world is sitting in those city streets. Industrial environments are utterly different.
The advantage of working in an industrial environment is that the variables at play are definable and finite, unlike in urban centers. Also, the machines operate at a slower speed, making it easier to detect and correct errors when and if they arise.
However, Venti is not still fully autonomous, even in a closed environment. While Wyle declined from disclosing its customers or vehicle partners, Rus mentioned that the company is running pilots with drivers behind the wheels.
Nevertheless, the company continues to work closely with logistic vehicle manufacturers to create its first fully autonomous logistic vehicle with no driver or assistant behind the wheel.
"We allow our customers to give us wheels and then we oversee a 'drive-by-wire' conversion," Rus said, making reference to retrofitting logistic vehicles with electronics to make them run autonomously. "After this year, we will move into production-grade vehicles for a big port manufacturer."
Related
Study Shows Autonomous Vehicles Can Alleviate Traffic At Intersections
Waymo Endorses the League of American Bicyclists & Argo AI's Efforts to Promote Safe Autonomous Vehicle-Cyclist Interactions