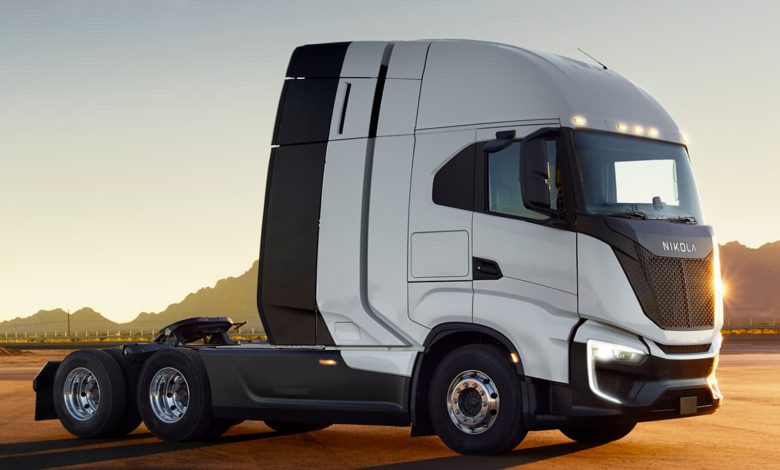 Nikola Corporation (NASDAQ: NKLA), a zero-emissions transportation and energy solutions leader, announced today that CFO Kim J. Brady will retire on April 7, 2023. Anastasiya "Stasy" Pasterick, currently Nikola's VP, Corporate Controller, will become the new CFO. Brady will stay on as a non-executive advisor until April 28, 2023.
In her new role, Pasterick will oversee finance and accounting, including investor relations, strategic finance, and treasury.
Nikola Corporation President and CEO Michael Lohscheller praised Pasterick's financial expertise and attention to detail. He thanked Brady for his contributions during his five-year tenure, including securing funding and taking the company public.
Brady expressed pride in Nikola's achievements and excitement for Pasterick's new role as CFO.
Pasterick's career began at KPMG LLP, where she audited clients in the automotive and technology sectors. Before joining Nikola in 2019, she held financial leadership roles at Erickson, Inc., and nLIGHT, Inc. (NASDAQ: LASR), where she managed the company's IPO.
Pasterick played a crucial role in Nikola's 2020 SPAC merger and has managed the company's financial operations, including accounting, reporting, transactional finance, and manufacturing finance. She helped establish Nikola's accounting infrastructure as a public company and has scaled its financial operations.
"It is an honor to have the opportunity to continue shaping Nikola as we remain focused on the execution of our business plan and navigate the next chapter of our journey," said Pasterick. "I am grateful to Kim for serving as a valued colleague, mentor, and friend since I joined the Nikola team over four years ago."
Pasterick is a CPA with a B.S. in Business Administration from Portland State University.
Electric Van Market Set to Grow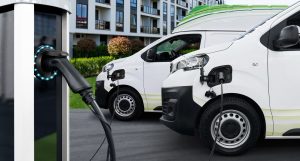 ResearchAndMarkets.com reports that the electric van market is expected to experience significant growth, reaching 1,082.9 thousand units by 2030, up from 106.8 thousand units in 2022, at a compound annual growth rate (CAGR) of 33.6% from 2022 to 2030.
Governments across the world are increasingly focused on promoting the electrification of mass transit solutions to address concerns over pollution. Government support in the form of subsidies and grants is also contributing to the growth of the electric van market.
To make electric vans more affordable and increase their range, research is underway to increase the pack size of batteries. This research is focused on conventional lithium-ion, advanced lithium-ion with an intermetallic anode (silicon alloy composite), and future advanced lithium-ion (lithium metal, including lithium-sulfur) batteries. In addition, companies are developing innovative battery technologies to remain competitive in the industry.
One such innovation is ElectRoad's battery, which allows electric vehicles (EVs) to use small and inexpensive batteries only for acceleration. Because the battery is only used for about 6% of the vehicle running time, it can extend the battery life by several years. Technological advancements have also enabled wireless charging while driving, which is a dynamic charging technology that can help reduce vehicle weight and optimize energy use.
In April 2022, the Government of India's policy think tank, NITI Aayog, announced its plan to reduce the goods and services tax on lithium-ion batteries from 18% to 5%. This move is expected to further drive the growth of the electric van market in India.
Related
GP Joule To Purchase 100 Nikola Tre Fuel Cell EVs
Nikola founder Trevor Milton found guilty of fraud