Mike Albert Launches Fleet Electrification Program
EV News
Blink Charging has installed approximately 59,000 charging ports across 25 nations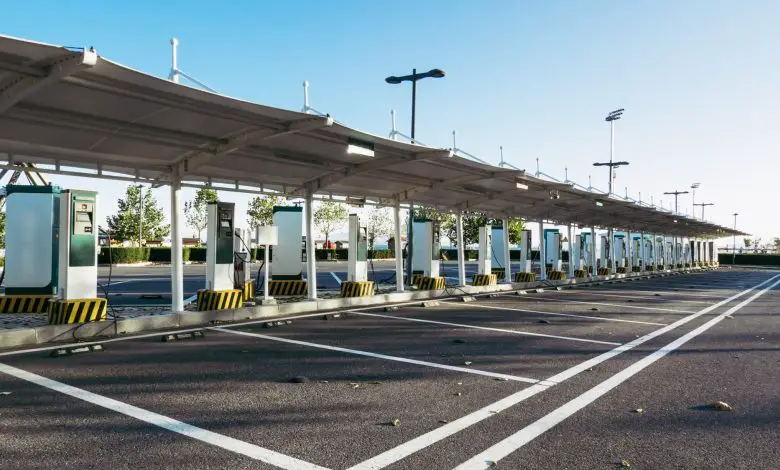 Mike Albert Fleet Solutions, a prominent mobility company in the US, has unveiled its innovative Fleet Electrification Referral Program, aimed at connecting customers contemplating electric fleet conversion with top-tier charging infrastructure providers. The initiative includes fresh collaborations with ChargePoint, Blink Charging Co., and Enel X Way, enabling fleet managers to efficiently and smoothly tackle electrification logistics, from charging infrastructure and government incentives to financing and continuous support.
"Fleet electrification is far more complicated than deciding what EVs best suit the needs of your business," says Chris Knosp, Director of Fleet Electrification at Mike Albert Fleet Solutions. "Before making the leap, fleet managers need to think through charging infrastructure, driver reimbursement, software upgrades, and more. Our new Fleet Electrification Referral Program will help simplify the process, pairing customers with the industry's best charge point providers for support and expertise from start to finish."
Each electrification partner was handpicked for their outstanding reputation in the EV industry and their dedication to the exceptional customer support Mike Albert's clientele has grown accustomed to.
ChargePoint, a prominent EV charging network, manages over 225,000 active ports. With more than 158 million charging sessions logged, drivers connect to the ChargePoint network roughly every second. Customers gain access to ChargePoint's fleet solutions suite, featuring scalable, integrated AC and DC charging equipment, fleet-specific software for charge management, and customizable telematics intelligence.
"Through this agreement with Mike Albert Fleet Solutions, more fleets will have access to ChargePoint hardware, software, and services that deliver lower total cost of ownership to fleet managers," said Rich Mohr, Vice President, Fleet, at ChargePoint. "Together, we're delivering integrated, seamless solutions for fleets as they shift to electric vehicles."
Blink Charging has installed approximately 59,000 charging ports across 25 nations

"We are excited to have been selected by Mike Albert as one of its go-to electrification partners. We look forward to providing their clients with a broad range of products, services, and innovative solutions, as well as the flexible business models that allow us to work with host locations and design a program that fits each specific location's needs," said Amy Dobrikova, VP of Fleet Services for Blink Charging. "We want to help businesses make the transition to electrification as seamless as possible, and we're dedicated to the needs of each unique client."
Enel X Way specializes in creating flexible charging technologies and solutions that enhance customer experiences while promoting transport electrification for consumers, businesses, cities, and public administrations. Operating in 16 countries, Enel X Way oversees around 430,000 charging ports globally and approximately 160,000 in North America, both directly and through joint ventures or roaming agreements.
"Mike Albert is one of the leading names in fleet management in the U.S., and we're pleased to play a part in their electrification program," said Chris Baker, Head of Enel X Way North America. "We're looking forward to making their customers' transition to electric fleets simple and efficient."
The Fleet Electrification Referral Program is accessible to all existing Mike Albert clients. For additional information on fleet electrification, visit www.MikeAlbert.com.
Mike Albert caters to organizations with fleets of 15 vehicles or more across various industries. They collaborate closely with clients, scrutinizing their Fleet DNA® to match them with the perfect vehicles, leasing, and fleet management and technology services.
Related
United States Postal Service To Transform Fleet To Electric Vehicle By 2028