GP Joule To Purchase 100 Nikola Tre Fuel Cell EVs
EV News
Germany ranks fourth globally in hydrogen refueling stations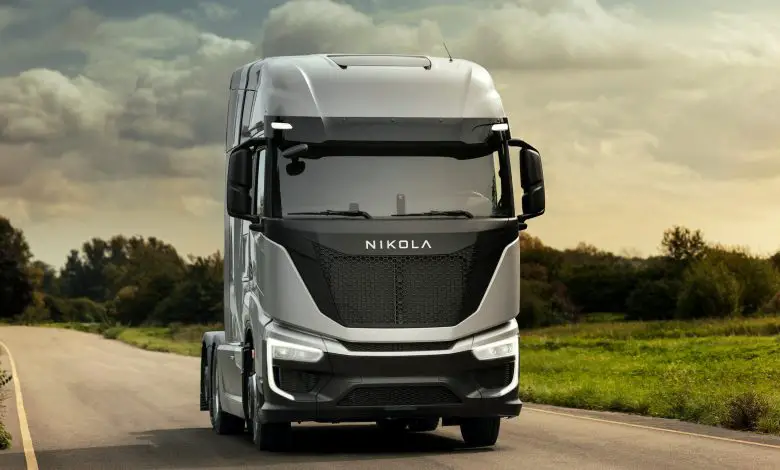 Plans are on the way for the delivery of 100 Nikola Tre trucks to GP Joules. The purchase of the trucks which will be powered by hydrogen fuel cells was disclosed in a letter of intent endorsed by the two companies.
GP Joule has applied for KsNI funding, a program by the German government to support the acquisition of eco-friendly vehicles. Once the funding is approved by the German government and payment is made, GP Joule could get the first batch of 30 vehicles as early as 2024.
Speaking about the development, Michael Lohscheller, the President and CEO of Nikola Corporation said, "The order from GP Joule exemplifies how Nikola Tre FCEV can further assist commercial customers in Germany in their transition to zero-emissions, years ahead of other OEMs. This helps in carbon emission reduction in the transportation sector."
The remaining 70 vehicles should be delivered in 2025, possibly through Green & Advanced Transport Ecosystem (GATE), the all-inclusive electric truck rental model developed by Iveco Group.
Nikola Corporation is a leading global provider of zero-emission transport, infrastructure, and energy supply solutions. GP Joule, on the other hand, is an integrated energy solutions system (from biomass, wind, and sun) provider headquartered in Reussenkoege, Germany.
Nikola will partner with Iveco Group, a brand famous for designing, manufacturing, and marketing heavy, medium, and light-duty trucks, to make the European 6×2 variant fuel cell electric vehicles (FCEVs) for GP Joule at a site in Ulm, Germany.
GP Joule will make the 100 FCEVs available to its customers in logistics and transport while Iveco will provide vital maintenance and service functions. From 2026, Iveco Group and GP Joule have agreed to market more FCEVs to European customers.
Consequently, GP Joule will build a network of hydrogen stations for refueling customers with 100% green hydrogen. André Steinau, the Managing Director at GP Joule Hydrogen said the collaboration provides an "easy entry" into zero-emission freight transport.
"Our drive is to provide 100% renewable energy for all," Steinau said. "Working with Iveco and Nikola, we offer our customers all the components for climate-neutral heavy-duty transport from one source: from the production and purchase of green hydrogen to the hydrogen filling stations to the fuel cell trucks and service that meet their needs."
In 2022, GP Joule signed a framework agreement with Clean Logistics for the purchase of 5,000 hydrogen-electric 40-tonne trucks. However, Clean Logistics ran into financial constraints that made it difficult for the company to fulfill its part of the agreement.
GP Joule partners with H2B2 for hydrogen production expansion
According to reports, H2B2 will provide five 2 MW electrolyzers for GP Joule to be used for green hydrogen projects. The five electrolyzers will offer a combined 10 MW of electrolyzing capacity and are expected to produce about 4,300 kg of green hydrogen daily, thanks to their integration with wind and photovoltaic systems.
The electrolyzers will be delivered to GP Joule in 2023. However, they will start operation in 2024.  Steinau said the company has set the lofty goal of using renewable energies for the production of eco-friendly fuel.
"To achieve this, we are banking on strong partners like H2B2, who, like us, have many years of market experience and specialize in production with renewable energies," Steinau said. "We are looking forward to collaborating together in the future."
GP Joule spearheading Germany's green fuel network expansion
Germany is one of the countries that has seen remarkable growth in green fuel. The country now ranks fourth globally in hydrogen refueling stations network behind Japan, South Korea, and China. The CEO of H2B2 Anselmo Andrade lauded the efforts of GP Joule in accelerating decarbonization.
"GP Joule has ambitious projects underway that will accelerate decarbonization goals and fast-track the transition to a zero-emission vehicle fleet in the coming decade," Andrade said. "Choosing H2B2's technology to expand Europe's largest network with 5 electrolyzers is a demonstration of the strength of our innovation model."
GP Joule has the regulatory support of the European Union which is also promoting the infrastructural development necessary for green hydrogen to drive sustainable transport in the coming years.
In October 2022, the European Parliament approved the Alternative Fuels Infrastructure Regulation (AFIR) which paves way for the building of hydrogen vehicle refueling stations every 62 miles along the European road network by 2028.
The standard of AFIR is more ambitious and trumps the earlier proposed standards by the European Commission. The implementation will begin as soon as the two institutions reach a consensus with the EU Council.