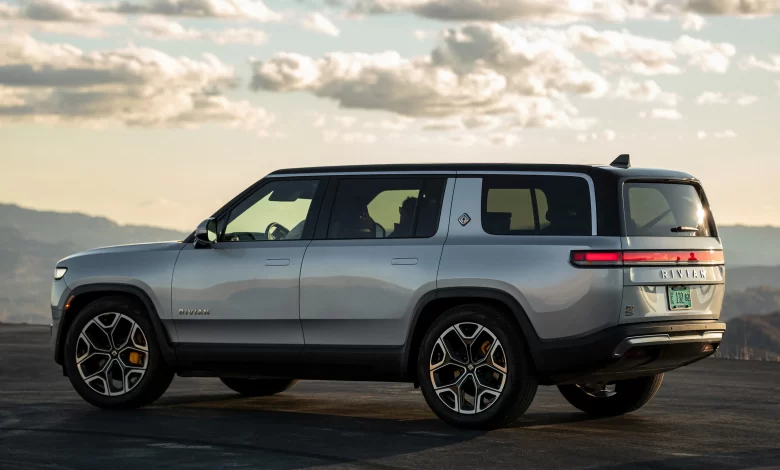 On Tuesday, May 9, Rivian Automotive Inc announced a quarterly revenue that beat Wall Street estimates. The electric vehicle maker sold more of its higher-priced EVs and insisted that it will hit an annual production forecast of 50,000 cars—notwithstanding lingering supply chain constraints.
Although the EV maker is still burning through cash, it has been able to slow its losses and generate more revenue. Rivian shares rose by 6% in extended trading as investors cheered the company's production target at a time when other EV makers like Fisker Inc and Lucid Group Inc were trimming their production targets.
Rivian announced $661 million in revenue in Q1 2023 which is about seven times more than the same time last year when it was dealing with production shortfalls and supply constraints that affected deliveries. The automaker's Q1 revenue was due to 7,946 vehicle deliveries compared to a paltry 1,227 units deliveries it recorded in the Q1 of 2022.
Compared to Q4 2022 revenue of $663 million, the automaker's revenue dipped slightly. However, the EV maker noted that its Q1 revenue would have been higher. Rivian did not give details of its end-of-quarter pre-orders at a time when there are demand concerns resulting from Tesla's aggressive price cuts and higher borrowing costs.
According to the automaker, its commercial van production line was down for a good part of the quarter due to the introduction of lithium-iron phosphate technology and its in-house Enduro powertrains into the production process of the commercial van. The company hopes to offset parts supply shortages in the second half of the year.
Rivian anticipates fluctuations in production and delivery volumes in the short term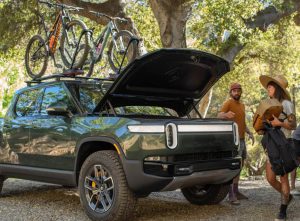 In a Q1 letter the company sent to its shareholders, it said it expects the supply chain challenges to be the major limiting factor affecting the output of its Normal, Illinois facility. When fully operational, the Normal facility will have an annual capacity of 150,000 EVs. However, the automaker said it is developing new engineering design changes and other technologies that will be unveiled in the second half of the year.
"We expect to continue to see a variance between production and delivery volumes as we ramp our production facility," said the company.
Rivian posted a net loss of $1.35 billion or $1.45 per share in Q1 which is a decline from the $1.59 billion or $1.77 per share it recorded in Q1 2022. The automaker still has about $12 billion in cash and cash equivalents and projects a net loss of $4.3 billion and $2 billion in capital expenditures this year.
RJ Scaringe, the company's CEO highlighted the progress they have made, especially the sustained increase in the production of its R1T truck and R1S SUV.
"Our core priorities for 2023 are unchanged," Scaringe said. "The team remains focused on ramping production, driving cost reductions, developing the R2 platform and future technologies, and delivering an outstanding end-to-end customer experience. Production during the first quarter was in-line with our expectations."
Rivian's capital expenditures in Q1 2023 stood at $283 million which was about a third lower than the $418 million the company spend in the same period in 2022. According to the company, the higher capital expenses in 2022 was due to construction and equipment expenses at the Normal facility.
Rivian to install EV charging stations at state parks
The Irvin, California-based EV maker is working with the Georgia Department of Natural Resources (DNR) to roll out a network of EV chargers across the state. The collaboration will see Rivian install charging stations at five state parks and one of the historic sites in the state. Governor Brian Kemp was present at the announcement of the initiative.
"Rivian is a valued partner in electric vehicle innovation and in growing the EV market here in the No. 1 state for business," said Governor Kemp.
Also present at the announcement of the initiative at the Tallulah Gorge State Park were Georgia Commissioner of Natural Resources Mark Williams and Georgia Power executives.
"We are excited to partner with Rivian and Georgia Power to help our visitors and Georgia travelers reduce emissions and protect our great state's natural beauty for generations to come," said Williams. "We have strategically placed these chargers at state parks that are accessible to smaller cities and towns."
In addition to the EV charging installation at the Tallulah Gorge State Park in Northeast Georgia, there will be another installation at Fort Yargo State Park close to Winder, High Falls State Park, Cloudland Canyon in Northwest Georgia, Wormsloe Historic Site, and Skidaway Island near Savannah. Rivian will install and maintain the chargers for five years at no cost to the state or its taxpayers.
Although the chargers will be proprietary Rivian models, they will be equipped with adaptors that will make them compatible with all EV types. The Level 2 chargers can add as much as 25 miles of driving range every hour that they are plugged in which makes them ideal for EV drivers that will spend long hours in parks.
"This partnership represents two things of great significance to Rivian: our commitment to zero-emission outdoor adventure and our deepening partnership with Georgia," said Michael Callahan, Rivian's chief legal officer. "Rivian will bring jobs, technology, and investment to Georgia—as well as some fun."
A new data licensing deal signed by Rivian will expedite collision repair
When accidents happen, drivers want their vehicles to be properly repaired as soon as possible. Rivian has signed a deal with San Diego-based Mitchell International which specializes in assisting vehicle owners to simplify and fast-track the process of collision repair and claims. This makes Rivian the first EV manufacturer to offer customers a third-party agreement of this kind.
How the agreement works is that insurers and collision repairers can use Mitchell Cloud Estimating and Mitchell Cloud Estimating TruckMax to prepare appraisals for the damage and access repair procedures for Rivian's full line-up of commercial and passenger vehicles including the automaker's electric delivery vans (EDV) which it makes for Amazon.
"Rivian is committed to supporting our passionate, adventurous owners and customers throughout the vehicle lifecycle," said Rivian's Manager of Collision Data and Industry Relations, Brandon Chittenden. "Unfortunately, this may occasionally include a collision event. We are eager to make Rivian's data available in Mitchell's collision estimate database. This is a crucial step in helping insurance carriers and repairers restore our vehicles to pre-accident integrity and get our customers back on their adventures quickly."
The expanded EV coverage, with the help of a cloud-based estimating platform, provides more efficient and accurate EV damage appraisals. Mitchell mentioned that it has authored data for 168 mid-hybrid, plug-in hybrid, hybrid, and all-electric vehicles which represent more than 3,500 unique vehicle configurations.
"Bringing in Mitchell makes sense as EV adoption rates continue to increase, which has reinforced the need for accurate data on the latest vehicles along with a technology platform built for battery electric vehicles (BEVs) and their unique design differences," said Debbie Day, executive vice president and general manager of Michell's Auto Physical Damage division. 
Related
Rivian To Open Exclusive Charging Network To Other Brands
Rivian Misses Q1 Production Target