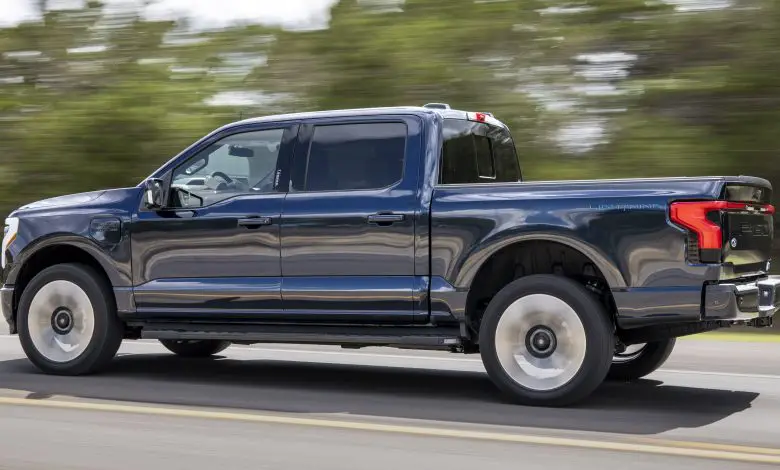 Big news for electric vehicle fans: Ford has confirmed that three of its battery-electric models available in the US will still qualify for the revised Inflation Reduction Act federal tax credits in 2023. Those who have been eyeing a Mustang Mach-E, Ford F-150 Lightning, or E-Transit can still enjoy some great incentives. But there is a catch: the Mach-E and E-Transit will lose half of the maximum credit, which has left some fans feeling a little disappointed.
So, what's the deal? Well, it turns out that even though the Mustang Mach-E and E-Transit are both made in North America (Mexico and Kansas City, respectively), they are being penalized under the new battery rules that come into effect on April 18th. As a result, they will only receive a credit of $3,750, which is half the maximum amount of $7,500.
Still, if you are a fan of electric vehicles, this news is definitely worth paying attention to. The revised federal tax credits are designed to help spur the adoption of EVs, and they have been a great incentive for many drivers so far. While it is true that the Mach-E and E-Transit will see their credits cut in half, the fact that they still qualify for some incentive is a big deal.
So, if you have been considering a Mustang Mach-E or E-Transit, it is still worth taking a closer look. With these incentives, you can save some serious cash while enjoying the many benefits that come with driving an electric vehicle.
Ford F-150 Lightning Qualifies for Full Tax Credit While Mustang Mach-E and E-Transit See Reduction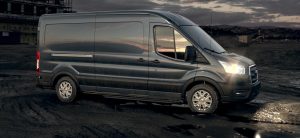 Ford's battery-electric vehicles, the Mustang Mach-E, and E-Transit, will be losing half of their tax credit due to new battery rules that go into effect later this month. However, the Ford F-150 Lightning is still eligible for the full $7,500 federal tax credit.
The good news is that customers who are interested in the F-150 Lightning won't have to worry about any of these restrictions. Ford's new electric pickup truck meets all the requirements for the full tax credit, making it a great option for those who are looking for an electric vehicle with plenty of power and utility.
Despite the cut in tax credits for the Mach-E and E-Transit, it is important to remember that these vehicles are still excellent options for those who are looking for a more sustainable mode of transportation. With their impressive range and advanced features, they are sure to be popular choices among eco-conscious drivers.
Ford Offers Tax Credits for Electric and Hybrid Models
These tax incentives, coupled with Ford's commitment to producing more electric vehicles, have made the automaker the number two electric vehicle brand in the US, according to Marin Gjaja, Chief Customer Officer for Ford Model e.
If you are interested in taking advantage of the current tax credit, you will need to act fast. The deadline to qualify for the old tax credit is April 18th, so any eligible customers who take delivery of a Ford EV before that date will be eligible for the full $7,500 tax credit.
However, even if you miss the deadline, commercial customers are still eligible for up to $7,500 in tax incentives on all of Ford's battery-electric and plug-in hybrid vehicles.
It is worth noting that Ford's plug-in hybrid models also qualify for federal tax credits, though the amount varies depending on the model. The Lincoln Aviator Grand Touring is eligible for the full $7,500 tax credit, while the Lincoln Corsair Grand Touring and Ford Escape Plug-In Hybrid only qualify for up to $3,750.
By scaling up production and offering generous incentives, the automaker hopes to continue its climb up the ranks of the electric vehicle market. And for drivers who want to reduce their carbon footprint without sacrificing style or performance, Ford's lineup of electric and hybrid vehicles is worth considering.
Ford Mustang Mach-E: Review
Looking for a versatile, well-equipped crossover EV with plenty of range and capability? The 2023 Ford Mustang Mach-E may be the ride for you. With a range of equipment packages and configurations, customers can choose between the content-rich Premium model or the elevated performance of the GT.
Despite its name, the Mach-E doesn't have much in common with the traditional Mustang, but it still delivers agile handling and quick acceleration. With its fetching looks, a well-appointed interior featuring all the latest technology, and impressive range, it's no wonder that the Mach-E won the inaugural EV of the Year award in 2021.
For its third model year, the Mach-E sees some exciting upgrades. The Premium trim now has a slightly increased range of 290 miles and more standard content, including the automaker's Co-Pilot360 driver-assistance tech for the entire lineup. The GT and GT Performance Edition also come with a standard panoramic glass roof.
Customers looking for a unique touch can opt for the new Mustang Nite Pony package, available for some Premium and GT Performance Edition models. On the Premium, it adds black exterior touches on the bumpers and door cladding and gloss-black 19-inch wheels. For GT Performance Edition models, the package includes 20-inch gloss-black wheels and black GT badging.
Ford E-Transit: Review
Ford has launched the E-Transit, an electric hauler that caters to customers who are conscious about their carbon footprint and require a zero-emissions vehicle for their daily hauls. Although visually similar to its gas-powered counterpart, the E-Transit is equipped with modern technology and safety features that will make the life of tradesmen and delivery drivers easier.
The vehicle is available in various configurations like chassis-cab, cutaway, and cargo-van, which allows the customers to tailor their purchase according to their specific requirements. The van comes in three roof heights and three wheelbase lengths, making it versatile and adaptable to various transportation needs.
The interior of the E-Transit is equipped with Ford's Sync 4 infotainment system, which makes it easy for drivers to stay connected while on the road. It also comes with a range of driver-assistance features like lane-keeping assist, automatic braking, and 4G connectivity, ensuring that drivers can focus on their tasks without worrying about safety. The front seats are comfortable, with vinyl bucket seats and manual four-way adjustability.
One of the key features of the E-Transit is its estimated range of 126 miles, which is more than enough for the targeted clientele of tradesmen and delivery drivers. In just ten minutes, the vehicle's DC fast-charger can replenish the battery enough to provide an additional 30 miles of range.
Related
Stricter EV Tax Credit Regulations Coming
Ford Hikes The Price Of F-150 Lightning Again
Biden Unveils Investments for Affordable EVs